Migrant Worker Giving Circle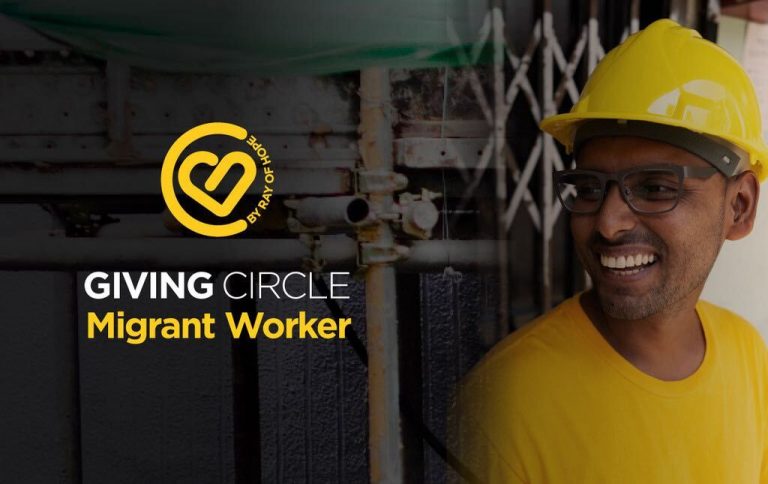 Migrant Worker Giving Circle
---
S$

13,789.75
Raised of S$50,000.00
---
CAMPAIGN STORY
Like many before him, Rahman came to Singapore to support his family back in Bangladesh by working in the construction industry. Being the sole breadwinner, his diabetic mother and three younger siblings depended on him for financial provision.
On 19th February 2020, an unfortunate accident damaged his cornea and hampered his ability to send money back home. Burdened by the loan he took to come to Singapore and his responsibilities towards his family, Rahman is faced with a situation where only the empathy of the public could offer him reprieve.
Rahman's plight is only one of the many stories of …
Read more
Allan Fong
donated
S$

500.00
1 week ago
Thanks for being a blessing to those in need of help.
Desmond Kho
donated
S$

100.00
2 weeks ago
Thank you for your help to build our country. Stay strong and healthy.
Anonymous
donated
S$

10.00
1 day ago
Anonymous
donated
S$

50.00
3 days ago
Benevity Funds
donated
S$

1,590.71
1 week ago
No updates on this campaign yet
S$

13,789.75
Raised of S$50,000.00
Anonymous
donated
S$

10.00
1 day ago
Anonymous
donated
S$

50.00
3 days ago
Benevity Funds
donated
S$

1,590.71
1 week ago
https://rayofhope.sg/campaign/migrantworkergivingcircle/