83-year-old elderly struggles with living expenses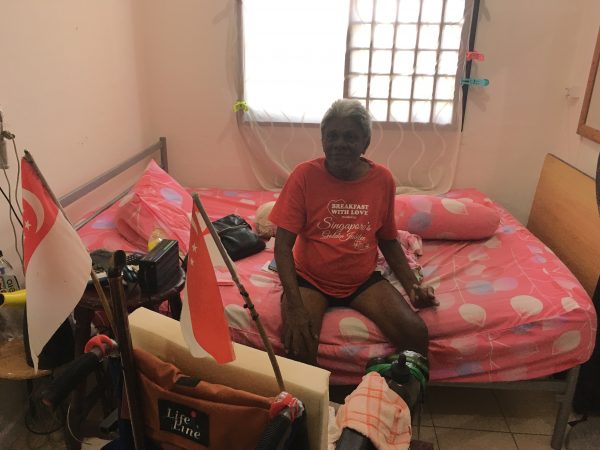 83-year-old elderly struggles with living expenses
---
S$

1,200.00
Raised of S$1,200.00
---
CAMPAIGN STORY
Background
Mr Nagore Allauddeen is 83 years old and wheelchair bound. He suffers from Chronic Obstructive Pulmonary Disease (COPD) which is a lung disease. Mr Nagore also suffers from diabetes, hypertension and has minimal control of his movement on his left side of the body. Mr Nagore is divorced and has two sons however, he has been living alone in a 1 room rental unit since 1984.
The Struggle
Mr Nagore was briefly enrolled into a nursing home at the end of last year however, he has since been discharged. Mr Nagore used to receive monthly government financial assistance however, the assistance was stopped when he was admitted to a nursing home. Mr Nagore has since reapplied for financial assistance and during this time, he has limited financial assistance. His sons give him a small monthly stipend, but the amount is insufficient for his living expenses.
Help Needed – Give Hope
Mr Nagore currently struggles with his living expenses while waiting for his financial assistance to be approved.
Ray of Hope would therefore like to raise S$1,200 (S$200 x 6 months) to defray the elderly senior's living expenses. Please give hope to Mr Nagore!
*Awaiting reply from SSO for financial assistance
Be the first to write some words of encouragement!
August 2019 Disbursement
Our case managers recently met Mr Nagore for his final disbursement. He is doing well and is receiving government financial assistant. However, the amount is insufficient and he is currently under review for us to raise a second round of assistance to tide him over for the next few months.
July 2019 Disbursement
We recently met Mr Nagore. He is doing well and the day care that he attends cleans his house once a week. This helps to keep his 1 room rental flat clean and conducive for him to live in.
S$

1,200.00
Raised of S$1,200.00
https://rayofhope.sg/campaign/83-year-old-elderly-struggles-with-living-expenses/