"It's heartbreaking to see my child in pain like this. But I know I have to be there for her."
Campaign started on 2020-01-10
S$

1,025.00
Raised of S$3,000.00
154

Days to go

34%

Completed
Campaign Story
The Struggle
Mdm Haslina, 40 years old, has 7 children aged 20, 19, 17, 16, 15, 13 & 12. Since her divorce many years back, the single mum has been struggling with her caregiving roles as well as to be a dual-parent to her children. Mdm Haslina has come a long way from selling handmade jewellery to selling home-cooked dishes to sustain some income.
As a single parent, it meant that there are no rest day for her. Besides ensuring that there is food for her children every day, Mdm Haslina also tries her best to supervise her children's school work and to understand their needs better. Despite only completing primary school education herself, Mdm Haslina understands that education is the best way in order for her children not to fall into the poverty cycle and be living in debts.
Help Needed – Give Hope
Mdm Haslina was working as a part-time cleaner to provide for her children with a nett salary of $900 to support her family. Unfortunately, her 20-year-old daughter met with an accident in September last year when she was on her way home from work, leaving her with severe injuries from the collision. She was left with severe injuries from the collision and her mobility was badly affected after her legs were crushed. After the accident, Mdm Haslina's daughter has undergone 7 surgeries, and has recently started to walk after many months of physiotherapy. And in all, the road to making a complete recovery remains daunting for the 20-year-old when she is still traumatised by the accident.
The single mum was heartbroken and left her cleaning job to take care of her daughter's needs round the clock. Since she left her job in September, the family has been relying on public assistance, which has ended few months back. Upon hearing about the predicaments of Mdm Haslina's daughter, some volunteers have also come forward to help the family with their food ration and some monetary donations, just to help them a little through this very difficult period.
Besides being the main caregiver to her daughter who attends physiotherapy once a week and has medical check-ups up to 3 times a week, Mdm Haslina also has to deal with the mental stress of being it with the reality of losing the sole income that kept her family going. Out of her 7 children, her 19-year-old son will be enlisting in National Service this year, and the 5 younger children are schooling.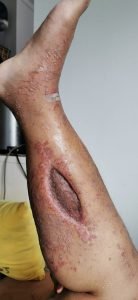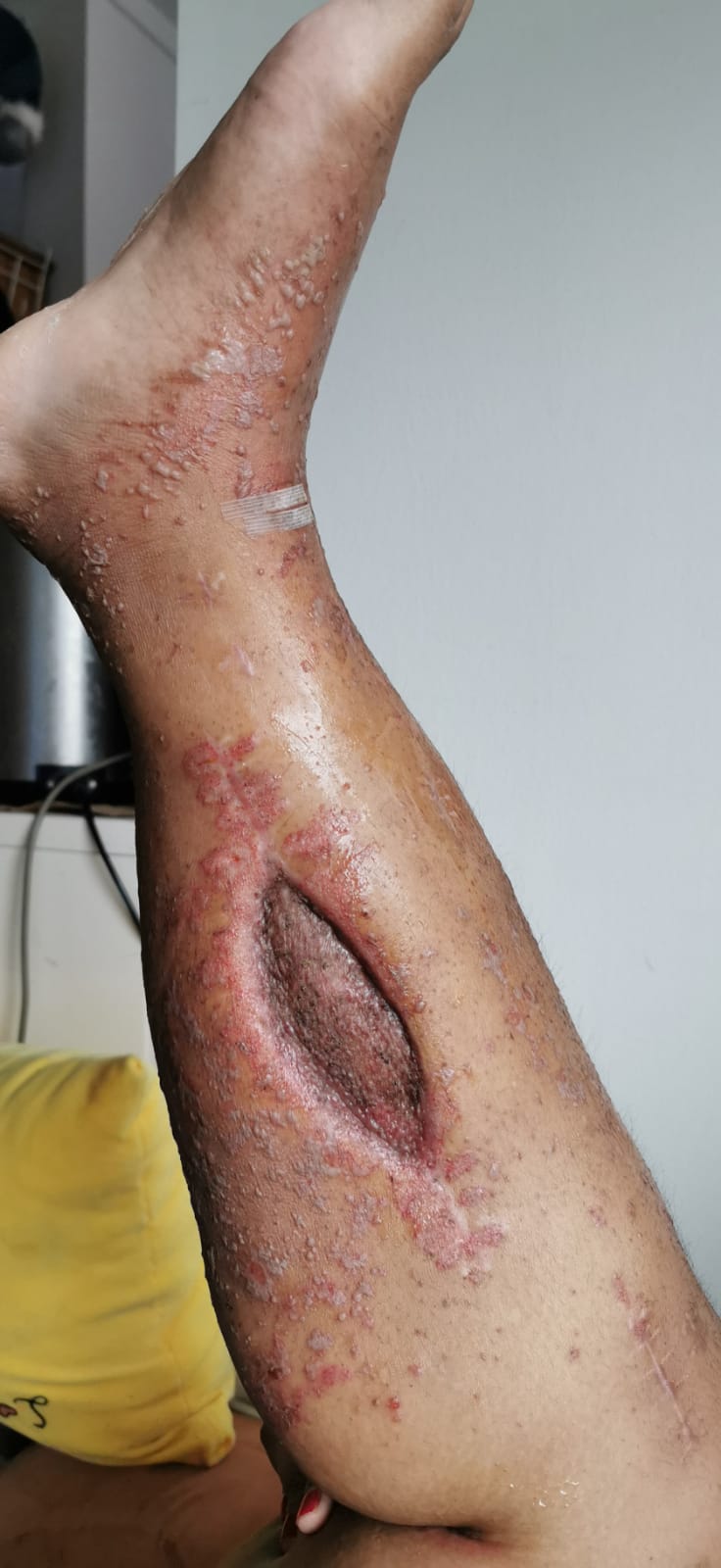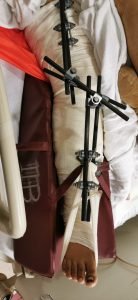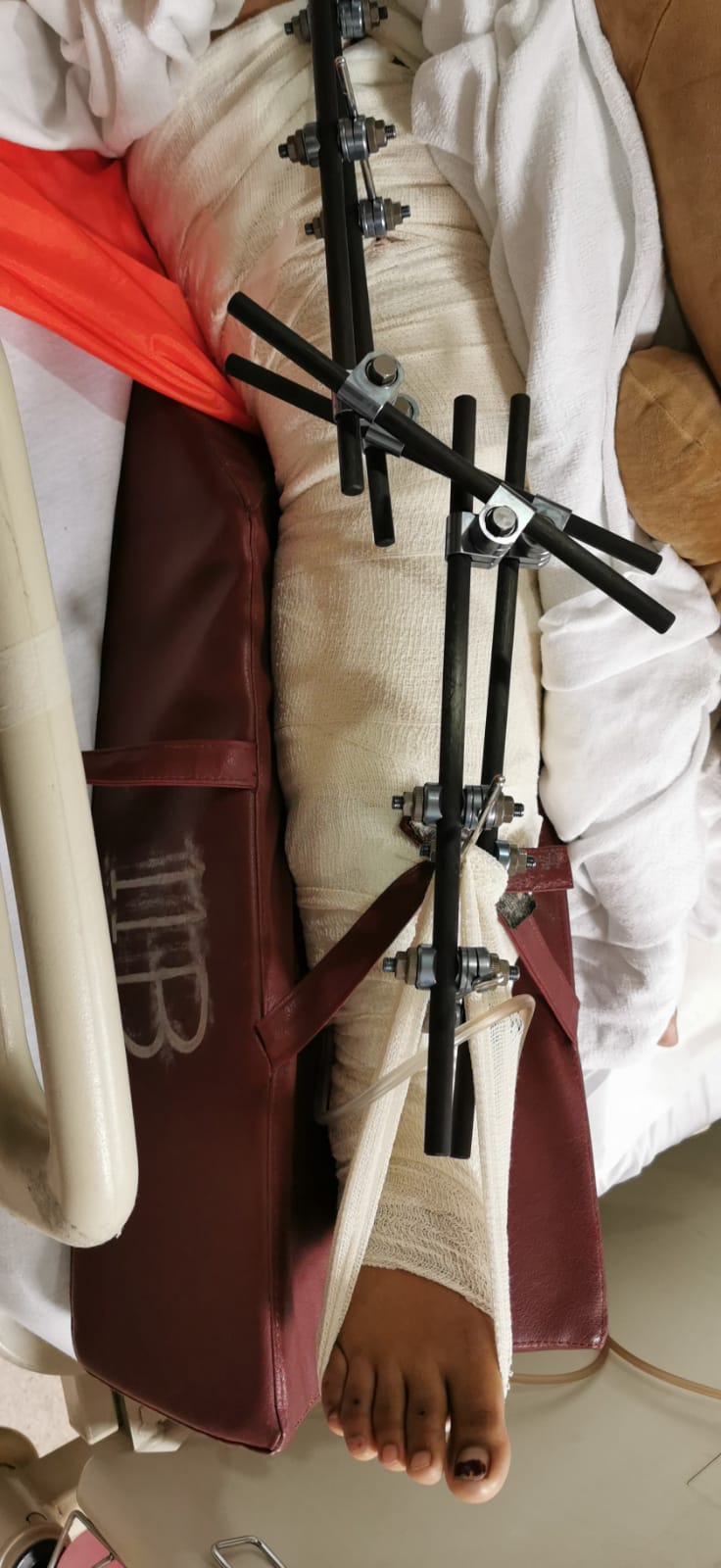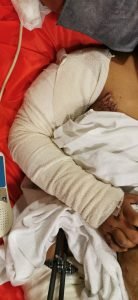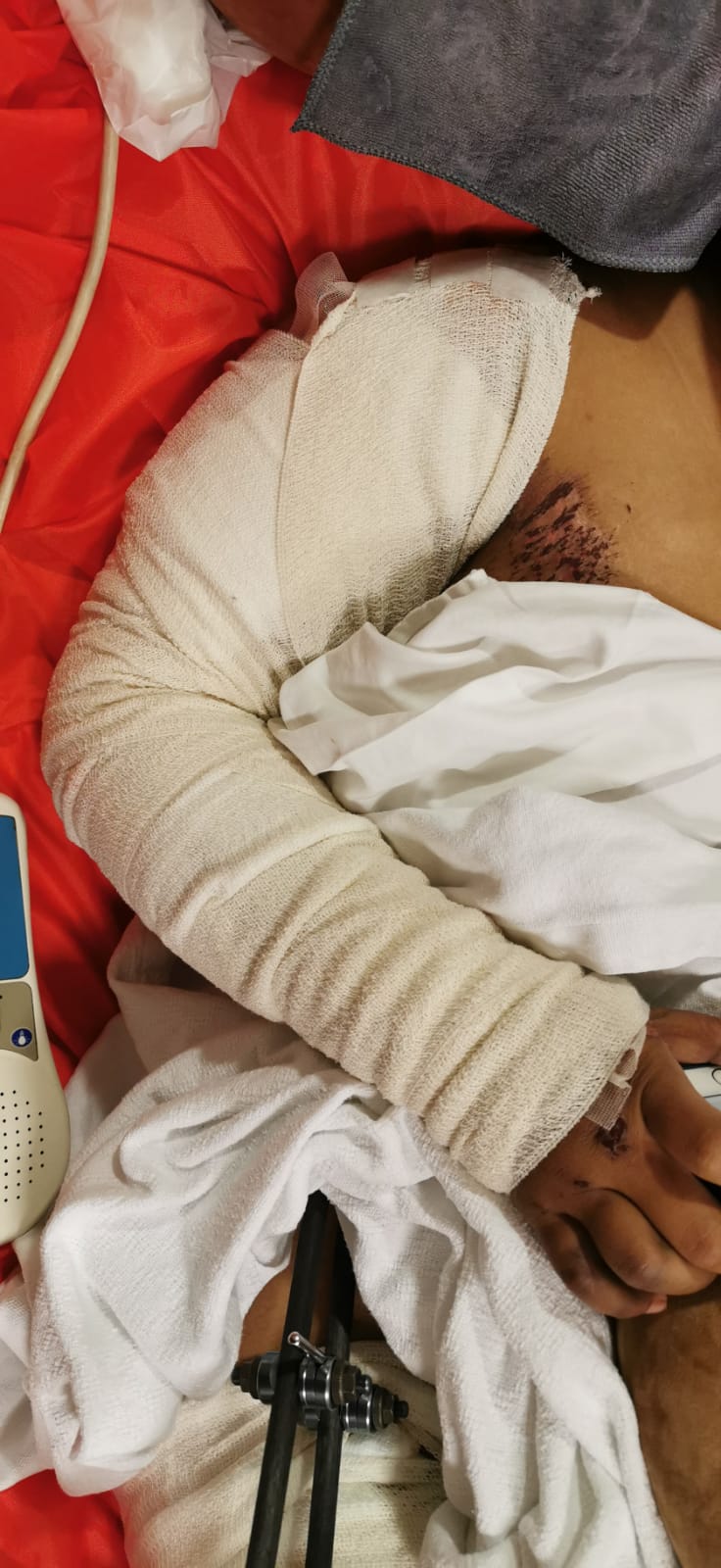 Quoting Mdm Haslina, "It's heartbreaking to see my child in pain like this. But I know I have to be there for her."
Financial Breakdown
Ray of Hope would like to raise $3,000 ($500 x 6 months) for Mdm Haslina during this period while her daughter is getting well. Your donations can bring comfort and give hope to Mdm Haslina and her family! 
*Mdm Haslina is currently awaiting for the renewal of her public assistance.
A
Anonymous
Donated
S$

5.00
January 23, 2020
Get well soon 🤲
A
Anonymous
Donated
S$

10.00
January 22, 2020
E
Elcholas Yeo
Donated
S$

50.00
January 21, 2020
A
Anonymous
Donated
S$

10.00
January 20, 2020
A
Anonymous
Donated
S$

100.00
January 16, 2020
A
Anonymous
Donated
S$

50.00
January 15, 2020
E
Evelyn See
Donated
S$

200.00
January 15, 2020
A
Anonymous
Donated
S$

200.00
January 15, 2020
A
Anonymous
Donated
S$

400.00
January 13, 2020
Stay strong and keep being the amazing mother and role model you are to your children and all other women in the world.
No updates on this campaign yet