Your donations can give hope to Salam and his family!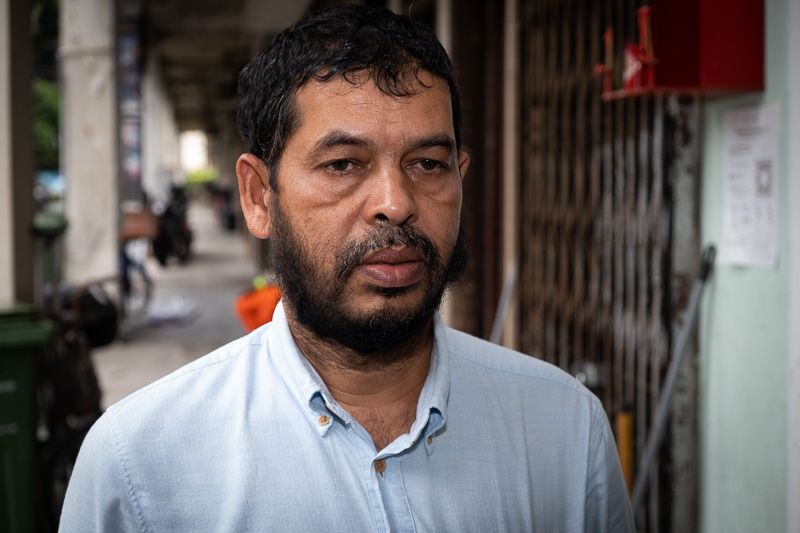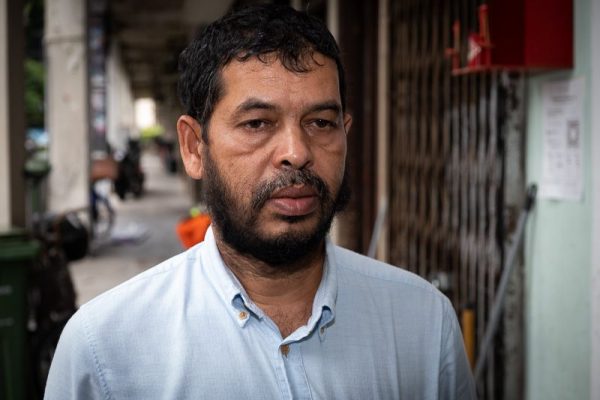 Your donations can give hope to Salam and his family!
---
S$

3,780.00
Raised of S$3,780.00
---
CAMPAIGN STORY
Salam, 47 years old, is the eldest among three siblings. He is also the family's sole breadwinner who was supporting his family of 6. His family consists of his his wife and 2 children, his widowed sister and a school-going brother. To work in Singapore, Salam paid a hefty sum of $5,150 in agent's fee, by means of home collateral and personal loans. He was working as an electrician with a construction company until he met with an accident at his workplace.
The Accident
On  19th July 2021, Salam was alone when he fell from an unsteady 3meter tall ladder while working on some overhead wiring. As a result of the fall, he injured his right arm and shoulder, lower back and right calf. He was asked by his employer to consume Panadol to manage the pain. When the pain became overwhelming, Salam decided to seek treatment at the hospital by himself. Till today, Salam still experiences pain in his right arm and leg, and is unable to carry heavy load. This makes it difficult for him to return to work in the construction industry.
When he first arrived in 2019, Salam was promised a monthly salary of around $850, but was not paid for the first three months of work. He was subsequently transferred to work with another company, but the company went bust. He continued to work for one year and was paid between $700 to $1,200 each month. However, the company was sold.
From March 2021 to July 2021, he was paid between $700 to $1,100 and had remitted the bulk of his salary home. As he stopped working since his injury, he is also no longer able to repay his outstanding loan that amounts to S$3,600, nor send any remittances home.
Ray of Hope would like to raise S$3,780 ($630 x 6 months) to help Salam and his family in Bangladesh. Your donations can give hope to the injured worker!
*Ray of Hope case workers have cited the medical documents provided by Salam. However, they will not be published as he is currently awaiting for updates from MOM on his compensation claim. 
Anonymous
donated
S$

300.00
1 month ago
Peace
In Loving Memory of Mrs Mary Kan
donated
S$

3,200.00
4 weeks ago
Donald Ng
donated
S$

200.00
4 weeks ago
Anonymous
donated
S$

30.00
1 month ago
No updates on this campaign yet
S$

3,780.00
Raised of S$3,780.00
In Loving Memory of Mrs Mary Kan
donated
S$

3,200.00
4 weeks ago
Donald Ng
donated
S$

200.00
4 weeks ago
Anonymous
donated
S$

30.00
1 month ago
https://rayofhope.sg/campaign/salam/