Help a struggling single mother to 2 children
Campaign started on 2019-07-16
$

70.00
Raised of S$1,830.00
5

Days to go

4%

Completed
Campaign Story
Background
Mdm Kumari* is a 37-year-old single mother to 2 children who are 9 and 16 years old respectively. Originally from India, she came to Singapore in 2002 in an arranged marriage to a Singaporean man. They divorced in 2015 and she was awarded care and control of her two Singaporean children. Mdm Kumari and her two children are currently staying in a 1 room rental unit.
The Struggle
Mdm Kumari is currently in debt. Shortly after her divorce, she took on bank loans to support her children as her ex-husband repeatedly forfeited on paying the monthly maintenance. While Mdm Kumari eventually found steady employment in sales at a furniture store, she did not earn much and was unable to repay the banks. She also has outstanding arrears with HDB, SP and Town Council.
Being a single mother and bringing up two children alone without support has been a long and difficult journey for Mdm Kumari. Coupled with the fact that she is heavily in debt with the banks, Mdm Kumari has found it difficult to cope and has resigned from work.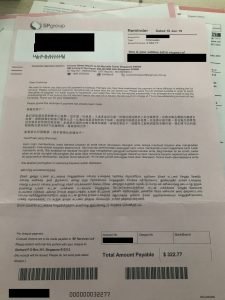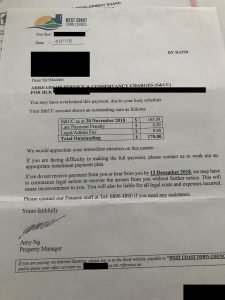 Help Needed – Give Hope
With tears in her eyes, Mdm Kumari informs us that she is exhausted with life and has difficulties getting through the day. She is unable to sleep well at night and has lost her appetite which has resulted in drastic weight loss. Ray of Hope's counsellor has seen Mdm Kumari and has assessed that she might be suffering from depression and requires treatment. Her first appointment with the hospital is due at the end of July. Depression is a debilitating mental illness and while recovery is possible, the journey is often long and difficult.
Financial Breakdown
Ray of Hope would like to raise S$1,830 (S$305 x 6 months) to cover Mdm Kumari's rent, SP, conservancy charges and groceries expenses for 6 months. The rent, SP and conservancy charges will be paid directly to the relevant agencies. Mdm Kumari is also in need of treatment and this is expected to take several months. Being a single mother and facing depression is not easy, therefore even the smallest of donations goes a long way for Mdm Kumari and her two children.
*Mdm Kumari has recently applied for government financial assistance. She is awaiting the outcome of the assistance
* Name has been changed to protect the identity of Mdm Kumari while she seeks treatment for depression
A
Aysha Baqir
Donated
$

50.00
July 17, 2019
C
Cherina Chia
Donated
$

20.00
July 17, 2019