45 year old worker left in a coma after an accident needs your help
Campaign started on 2019-09-12
S$

650.00
Raised of S$2,400.00
137

Days to go

27%

Completed
Campaign Story
The Struggle
It was Wenzhen's fifth trip to Singapore when the accident occurred. On 4th June 2019, the 45-year-old was cycling back to her dormitory after work when she was hit by an allegedly speeding oncoming bus on the road. The accident threw Wenzhen's life into disarray and she is currently in a vegetative state. Wenzhen's husband, 49-year-old Mr Cheng, has been travelling to Singapore on a visa to take care of his wife while awaiting news on the compensation for his wife. His current visa will expire on 18 September 2019.
Help Needed – Give Hope
Wenzhen was a diligent individual who worked more than 12 hours a day , 6 days a week, as a coffeeshop assistant. Despite her long working hours and tiring nature of work, she continued working hard and strived to provide a better life for her family of 6 back home in Shandong, China. She was constantly saving up for her family's rainy days and remitted the bulk of her $1,400 salary home wile Mr Cheng is the main caregiver to Wenzhen's mum and his elderly parents.
Mr Cheng used to work in a water factory until the factory ceased operations. In 1996, he suffered a horrific accident at the factory when his right hand was caught in the machine that he was operating, and he lost 3 fingers on his right hand. When the case workers met him at the hospital, he confided in us about how he knows that he should be working to support his family yet the family's predicaments have left him helpless. Wenzhen's mum was unfortunately diagnosed with severe dementia and often wonders off onto the streets alone. The couple also has a 18-year-old school-going son.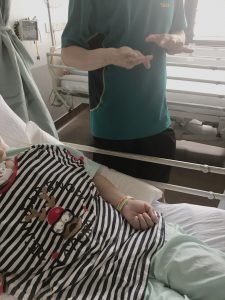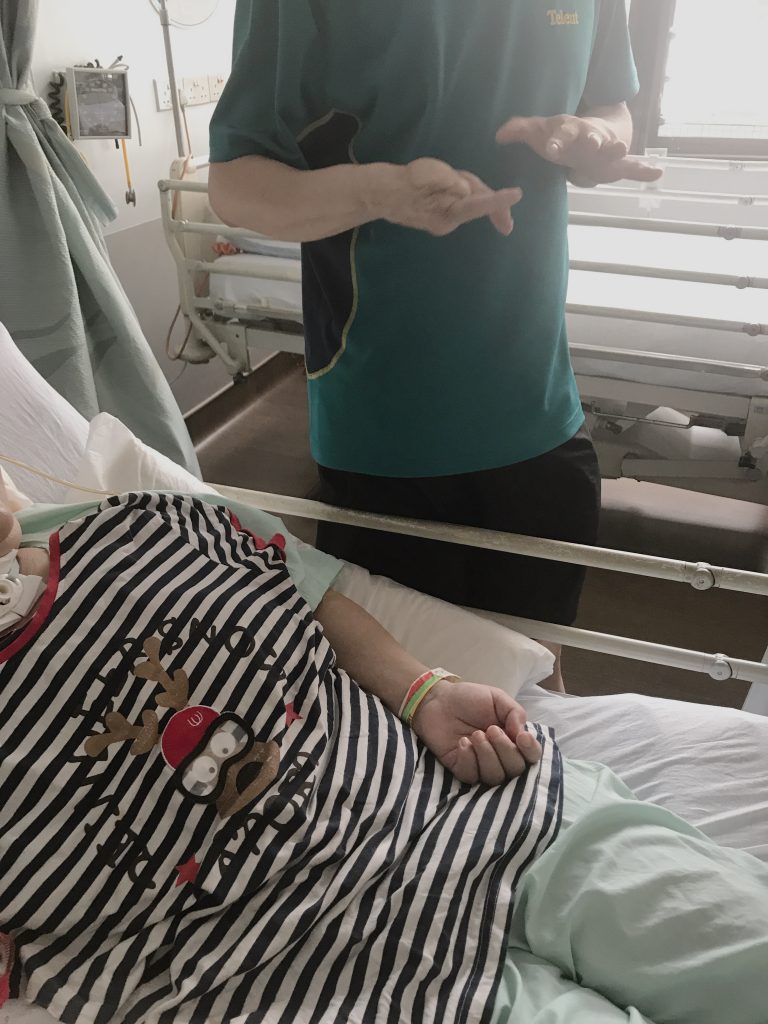 Since Wenzhen's accident, her employer has paid out some MC wages over three payments amounting to $3,800. Although this has helped paid off some of their living arrears incurred during this period, the wait to receiving news on Wenzhen's compensation remains a long and daunting wait for the family. Wenzhen's accident has also been classified as non work-related injury.
Financial Breakdown
Despite his own disability, Mr Cheng is tirelessly caring for Wenzhen who is now in a vegetative state. He has been relying on the couple's savings which are now depleting.
Ray of Hope would like to raise $2,400 ($400 x 6 months) for Mr Cheng as well as the family's living expenses while they seek compensation. Your donations can give hope to a helpless caregiver during this very difficult period!
Ray of Hope case workers have cited documents provided by Mr Cheng. However, they will not be published as he is currently seeking compensation.
B
Boon Han
Donated
S$

100.00
September 30, 2019
Donated
S$

400.00
September 10, 2019
K
Kenneth Kan
Donated
S$

150.00
September 15, 2019