An accident changed Ahmed's life (FULLY RAISED)
Campaign started on 25/06/2019
S$

1,320.00
Raised of S$1,320.00
0

Days to go

100%

Completed
Campaign Story
Update: Ray of Hope has communicated with the case workers assisting Ahmed, and would be increasing Ahmed's assistance amount to S$440 (instead of S$220) a month in view of his family's predicaments, as his wife is due in a couple of months' time and his elderly mum has been paralysed since the onset of her stroke.
***************
The Uphill Struggle
Like most foreign workers who came to Singapore to work, Ahmed had high hopes of improving the lives of his family who were living in poverty back home in Bangladesh. Unfortunately, his dream and plans came to a halt when he was involved in a workplace accident on 20th January 2019.
The accident took place when the ceiling came crashing down on the 29-year-old while he was at work. Ahmed was unconscious when he was moved out from the worksite. Instead of calling for an ambulance, the company asked two of his countrymen to accompany him to a clinic, where he was prescribed with painkillers and no medical leave was given. A couple of days later when pain persisted, Ahmed went to a hospital. He was then admitted and warded for four nights. His spine had suffered a fracture.
Overnight, the worker who was able to work and send remittance back home was suddenly rendered unfit for work due to his fracture on his spine.
Help Needed – Give Hope
Ahmed used to earn up to S$1,200 a month with overtime. Despite the tiring nature of his work at the construction site, Ahmed tries to clock in more overtime hours so that he could send more remittances home. With his wife due in two months' time, Ahmed is worried about not being able to make ends meet, even as the young couple had looked forward to receiving their bundle of joy in a couple of months' time.
The accident has not only robbed Ahmed of his health, but it also threw his family's into disarray when the sole breadwinner of the family can no longer work to support his family. Since the accident, Ahmed has been suffering from constant pain on his spine and neck, and can no longer carry heavy things. He also experiences occasional numbness on the left side of his body where he landed on when he fell. Ahmed's medical leave has ended on 20 April 2019 and his doctor's appointment ended on 17 June. He is currently undergoing TCM and physiotherapy treatments offered by a migrant worker advocacy organisation in hope of nursing his health back quickly.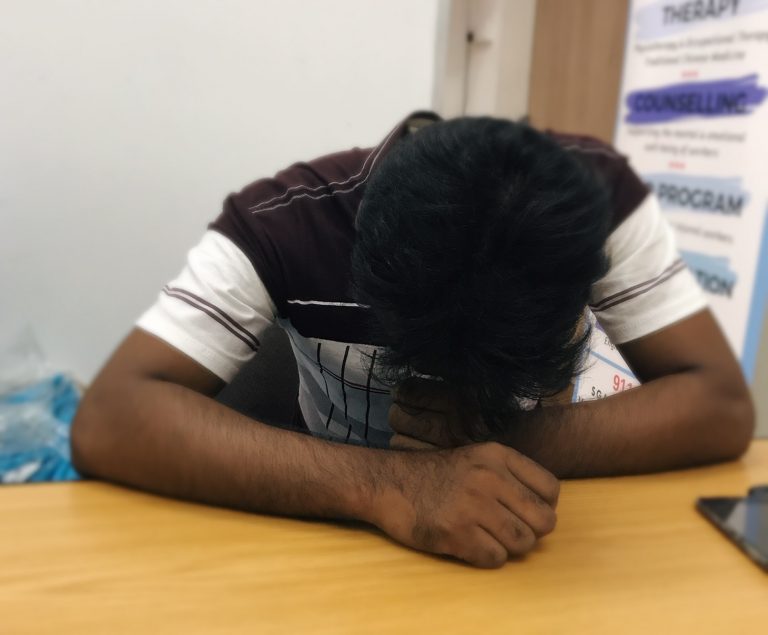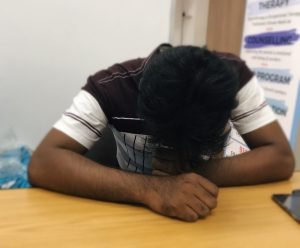 Financial Breakdown
Life has been tormenting for Ahmed without a source of income and being physically away from his family. The loving husband is overwhelmed with guilt to leave his family behind, especially when his wife has been the main caregiver to Ahmed's elderly parents. Ahmed's father, who is in his late sixties, has been unemployed and Ahmed's mum has been paralysed since the onset of stroke years back. The family is also in debts of close to S$13,000 for their living arrears and loans from friends and relatives.
Although Ahmed has approached the Ministry of Manpower (MOM) to seek compensation from his employer, he understands that it will take months before MOM reverts to him with an answer. The helpless worker appeals for assistance so that he is able to remit some funds back and to be able to have some living expenses while he awaits an outcome on his compensation claim.
Hence, ROHI would like to raise $660 ($220 x 3 months) for Ahmed's living expenses so that he can continue sending some money back home to his family as well. Your donations would give hope to Ahmed and his family!
*Ray of Hope case workers have cited medical documents provided by Ahmed. However, they will not be published as he is currently awaiting closure on his MOM compensation.
October 3, 2019

Final disbursement

The case workers met Ahmed for his final disbursement. He updated us that he has initially managed to secure an earlier assessment appointment on 26th September. Unfortunately, he was disappointed when he was informed that his employer allegedly cancelled the appointment, and it has once again been rescheduled to 10th…

Read More

September 4, 2019

2nd disbursement

Our case workers met Ahmed yesterday for his second disbursement. We were updated by Ahmed that his employer has contested against his compensation claim, and Ahmed is now required to go for a re-assessment for his injuries, scheduled only in mid-October. The loving husband who was looking forward to receiving…

Read More

August 4, 2019

Updates on Ahmed's compensation

We understand from the migrant worker advocacy organisation providing free medical treatment to Ahmed that he has received news on his compensation claim, and will be returning home with the compensation this month. The father-to-be told us how excited he is to be returning home to be with his wife…

Read More

July 22, 2019

1st disbursement

Ray of Hope has made the first disbursement to Ahmed recently. Ahmed is thankful to have received the funds. Thank you donors!
A
Anonymous
Donated
S$

1,020.00
July 07, 2019
S
Steven Thung
Donated
S$

50.00
June 29, 2019
L
Layminto Jubilee
Donated
S$

200.00
June 27, 2019
Hi Ahmed. Get well soon. God bless you.
A
Anonymous
Donated
S$

50.00
June 25, 2019
Things will fall.into place...you will be able to go work..god is great