Help three kids with autism with their therapy sessions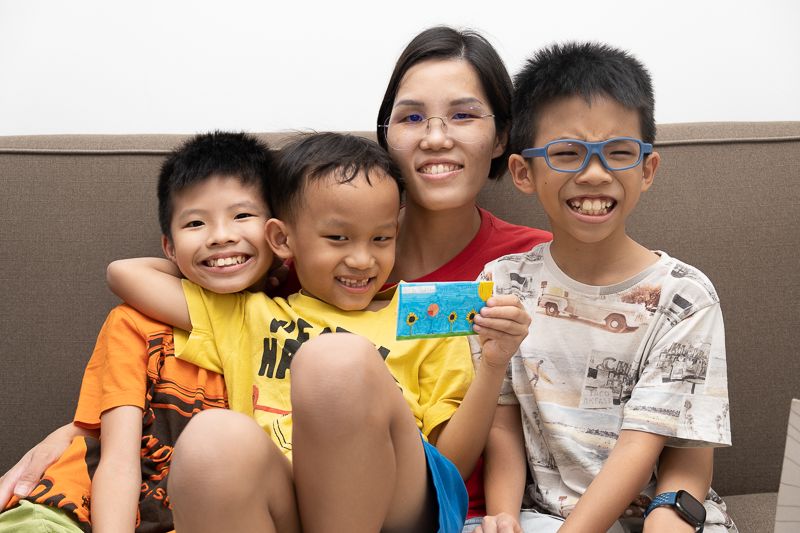 Help three kids with autism with their therapy sessions
---
S$

8,067.00
Raised of S$19,080.00
---
CAMPAIGN STORY
Annette is a full-time caregiver to three bright children. Her son, aged 6, and her two nephews, aged 12 and 10, lives together with Annette and her husband. All three children suffer from learning disabilities and were diagnosed with Autism Spectrum Disorder (ASD). While Annette's husband works to provide for the family, Annette is left to care for the three children alone.
As Annette is the full-time caregiver to these three boys, she barely has time to care for herself. The boys require long-term and extensive support to better manage their developmental and emotional behaviors. She has depleted her own savings to support their therapies and medical appointments. Prior to the Circuit Breaker period, all three boys were attending play therapy sessions which benefitted them emotionally. However, it was stopped abruptly without continuation at the start of Circuit Breaker in 2020. Hence, Annette believes that it is ideal for the children to continue attending therapy sessions by professionals to allow creative self-expression and build their social confidence. However, these sessions are very expensive.
Currently, the family's living expenses are already eating up the family's budget. However, Annette hopes that with professional treatment and resources, the children will be able to express themselves better and contribute to society when they are older.
Ray of Hope would like to raise $19,080 ($6,360 per child) to help the children with their weekly therapy sessions. With your donation, these children can reach their best potential! 
Huan Song Teo
donated
S$

100.00
1 week ago
You have a beautiful and also very inspiring family! With this donation I hope you gain strength and courage to raise these kids. Praying for the best of health and wealth for your family and you!
Dennis Wee
donated
S$

500.00
1 month ago
Hope this will help in their therapy sessions and all 3 boys will grow up kind and well. - @hokkienmeemaster
Wan Rong Chua
donated
S$

300.00
5 months ago
I am sure that your efforts will not be for naught. The boys will grow up well! :D
Anonymous
donated
S$

1,000.00
2 days ago
Anonymous
donated
S$

10.00
4 days ago
Jason Lim
donated
S$

10.00
5 days ago
No updates on this campaign yet
S$

8,067.00
Raised of S$19,080.00
Anonymous
donated
S$

1,000.00
2 days ago
Anonymous
donated
S$

10.00
4 days ago
Jason Lim
donated
S$

10.00
5 days ago
https://rayofhope.sg/campaign/annette/