Domestic Helper was not paid her salary and needs your help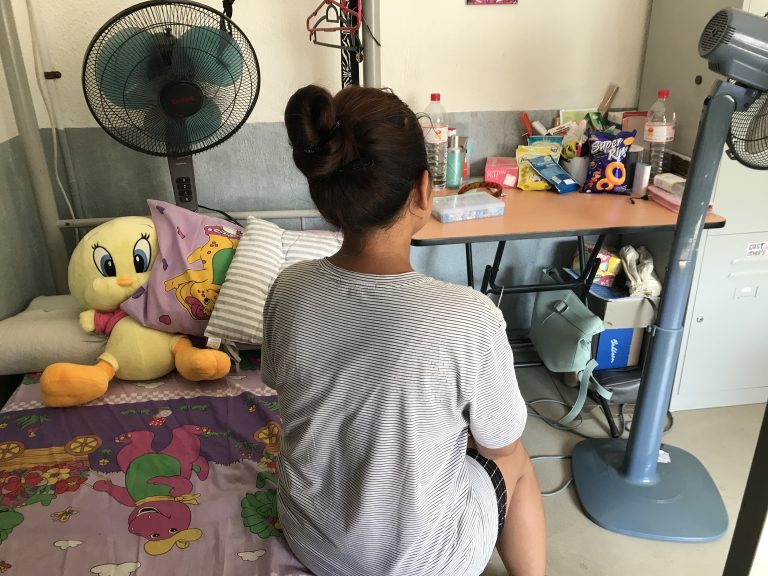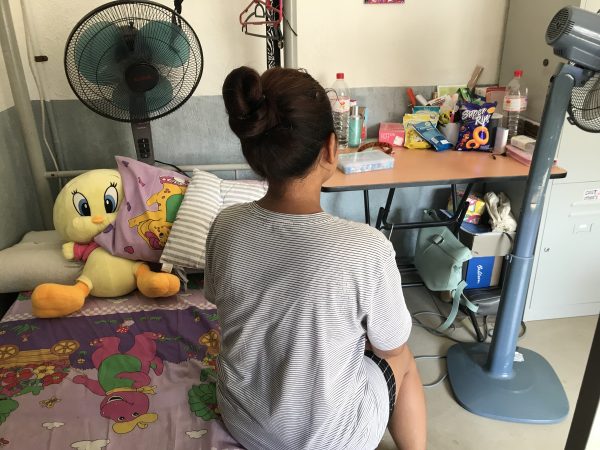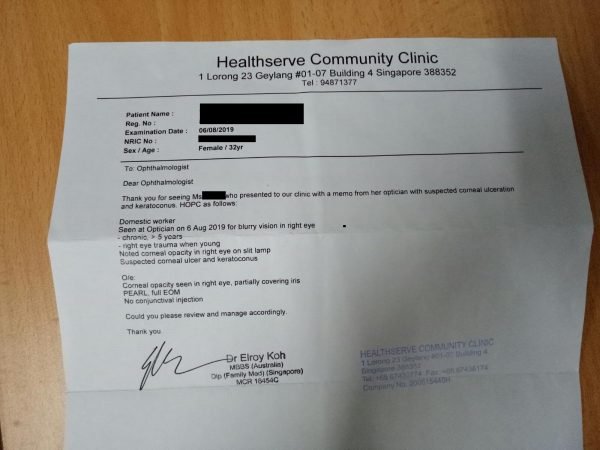 Domestic Helper was not paid her salary and needs your help
---
S$

1,000.00
Raised of S$1,000.00
---
CAMPAIGN STORY
Mdm Aini*, 32 years old, came to Singapore in 2016 in order to provide a better life for her two children who is now 6 and 11 years old. She lives in a rural village in Indonesia where she lived in poverty and it was her first time leaving her village to work overseas. She worked as a domestic helper for a Singaporean family for 2 years before escaping in January this year.
The Struggle
When she arrived in Singapore, she worked for her Singaporean employers with 2 young children who were below 2 years old. Mdm Aini informs us …
Read more
May God bless you & your family abundantly. Wishing you love, hope & peace.
I\'m sorry to hear how you were treated. Wishing that you will get well soon! Stay strong & keep having hope.
Anonymous
donated
S$

100.00
2 years ago
Anonymous
donated
S$

10.00
2 years ago
Anonymous
donated
S$

50.00
2 years ago
Mdm Aini is deeply touched with the assistance given
Dear Donors, Our case managers recently met Mdm Aini. She is doing well in the shelter and is still awaiting the outcome of the police investigations. She is extremely touched by the assistance rendered to her as she is finally able to remit money home to her children and reduce……
November 2019 - February 2020 Financial Assistance
Dear Donors, Our case managers recently met Mdm Aini. She is still awaiting the outcome of the police investigations and is expected to be in Singapore for the next several months. We have disbursed the amount raised to the Migrant Advocacy Group that is housing Mdm Aini. They will assist……
S$

1,000.00
Raised of S$1,000.00
Anonymous
donated
S$

100.00
2 years ago
Anonymous
donated
S$

10.00
2 years ago
Anonymous
donated
S$

50.00
2 years ago
https://rayofhope.sg/campaign/domestic-helper-was-not-paid-her-salary-and-needs-your-help/