Family of 3 with mental illness requires your help urgently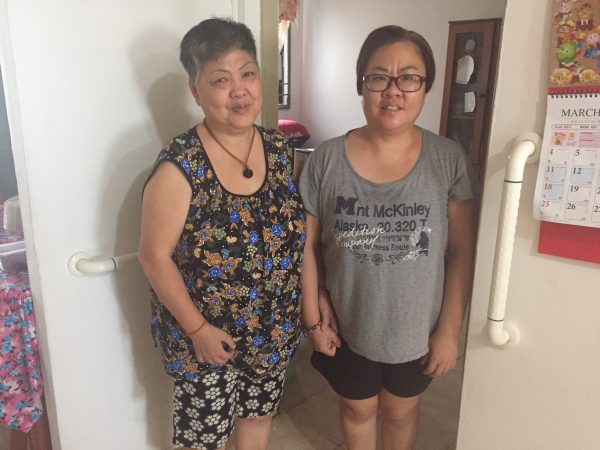 Family of 3 with mental illness requires your help urgently
---
S$

1,860.00
Raised of S$1,800.00
---
CAMPAIGN STORY
Remember the main caregiver who was diagnosed with mental and medical conditions, but still has to take care of her elderly mum with schizophrenia and brother with depression and low IQ?
Ray of Hope helped Ms Lee and her family a while ago when the family was struggling to make ends meet. https://rohi.sg/case/details/Main-caregiver-despite-mental-and-medical-conditions
The family used to be reliant on $500 of SSO support every month and could barely make ends meet even with the salary of her brother who works as a cleaner. Ms Lee reached out to Ray of Hope again and informed us that her brother recently fell and is on 6 months of medical leave. The family is facing a stressful time as their main breadwinner could no longer work and there is no other income. Ms Lee's brother also suffers from depression and his mental health has been deteriorating as a result of what has happened.
Ms Lee told us that she can't imagine celebrating new year this year as they are struggling to make ends meet and celebration of new year is the last thing on her mind. She told us that even her daily meals now are a struggle and she worries about putting food onthe table for her mum and her brother.
Ray of Hope is also worried that the ongoing stress will trigger the relapse of Ms Lee's schizophrenia and depression. Please give hope to the family and support their living arrears during this period of difficult time.
Ray of Hope would like to raise $1800.00 ($300 for 6 months) to help with the family's living arrears. Your donations will go a long way in helping the family provide for their basic needs!
Be the first to write some words of encouragement!
Hong Bao for Hope 2020
Ms Lee is one of the 31 identified recipients of the Hongbao for Hope 2020 campaign. Ray of Hope has raised $300 for her family and and recently met them for their cheque disbursement. Ms Lee shared with us that she has been trying her best to take on part-time……
5th disbursement
The case workers met Ms Lee for her 5th disbursement yesterday. We understand from that her younger brother recently had a fall and requires further scans and a potential MRI scan, which is likely to cost around $7,000. The case workers have advised the family to seek help from the……
4th Disbursement
The case workers recently visited Ms Lee to disburse the funds to her. She is thankful as the funds came in handy for their household bills and groceries expenses. Ms Lee updated us that her brother has recently been diagnosed with diabetes, and she has not been well herself. She……
3rd Disbursement
The case workers met Ms Lee for her 3rd cheque disbursement. She updated us that her medical leave has been extended to July 2020, and the family is worried about their living expenses when everyone in the family is unfit for employment. Ms Lee's family is currently relying on SSO……
2nd Disbursement
The case workers met Ms Lee and her family for their cheque disbursement. Ms Lee updated us that she's currently unfit for work till March 2020, while her brother is also unfit for work till January 2020. Hence, the funds raised means a lot as every cent counts to them……
Hong Bao for Hope 2019
Ray of Hope ran a Hong Bao for Hope campaign and raised more than $10,000 for 30 families and individuals so that they may celebrate CNY with dignity, pride and joy. Ms Lee was one of the identified recipients of the campaign and we met her family recently for their……
Groceries for Ms Lee
A private donor has reached out to us and delivered some groceries to Ms Lee and her family to tide them through for the next 3 months! Thank you Donor!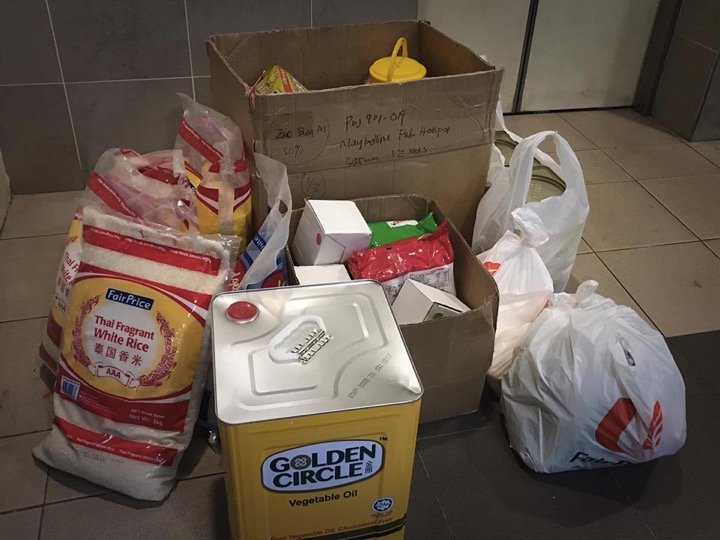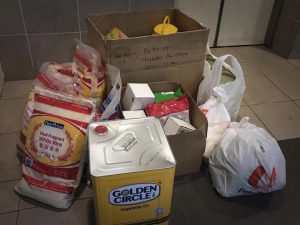 1st Disbursement
The case workers visited Ms Lee and her family recently for her first disbursement. We understand that her brother's medical leave has been extended to a year, and this worries them now that the sole breadwinner of the family will not be able to return to work anytime soon. Health……
S$

1,860.00
Raised of S$1,800.00
https://rayofhope.sg/campaign/family-of-3-with-mental-illness-requires-your-help-urgently/