Give hope to Mdm Maria and her family
Campaign started on 2019-10-16
S$

1,600.00
Raised of S$1,600.00
99

Days to go

100%

Completed
Campaign Story
The Struggles of Mdm Maria's family
One definitely does not need to be a supermom to be giving your best to provide for your children.
While her husband is at work, Mdm Maria takes care of their 4 young children (8, 3, 1 & 2 months old). She single-handedly manages everything in the household and only gets additional help when her mum comes over from the Philippines to visit them. No matter how tired she feels at times, Mdm Maria does not get any day off managing her children. Her caregiving journey has not been an easy one when two of her children have medical issues. Their 1-year-old son was diagnosed acute weight loss, and their 2-months-old son was diagnosed with Ventricular Septal Defect, Atrial Septal Defect, Patent Ductus Arteriosus and feed difficulties and congested lung fields. Both children are currently still required to return for follow-up checkups regularly.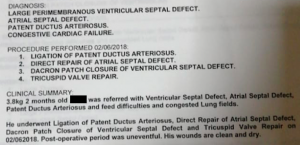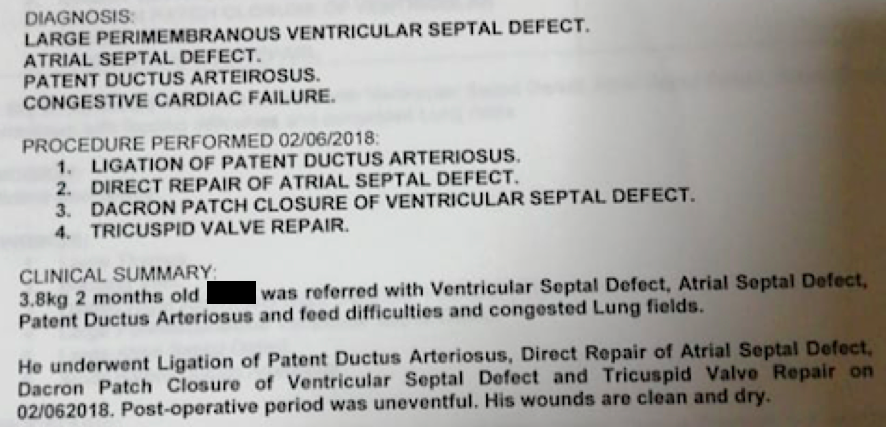 Mdm Maria's husband has recently started work as a transport coordinator and is expected to bring home about $1,100 each month. The couple has also been scheduled to meet their Social Service Officer (SSO) officer next week for the application of assistance. In the meantime, the family is appealing for assistance while they await their SSO assistance approval.
Although their children's school fees are subsidized, there are still other expenses that they are worried about each month, including milk and diapers for their younger children. Even admist their struggle to make ends meet, Mdm Maria and her husband hope to provide for their children to the best that they can.
Financial Breakdown
Ray of Hope would like to raise $1,600 ($400 x 4 months) to defray Mdm Maria's groceries and children's expenses while she applies for social assistance. Your contributions will go a long way in helping the family out. 
Donated
S$

1,550.00
November 15, 2019
J
Josie Goh
Donated
S$

50.00
October 24, 2019