Giving Week 2020 – Raise $37,050 for ROH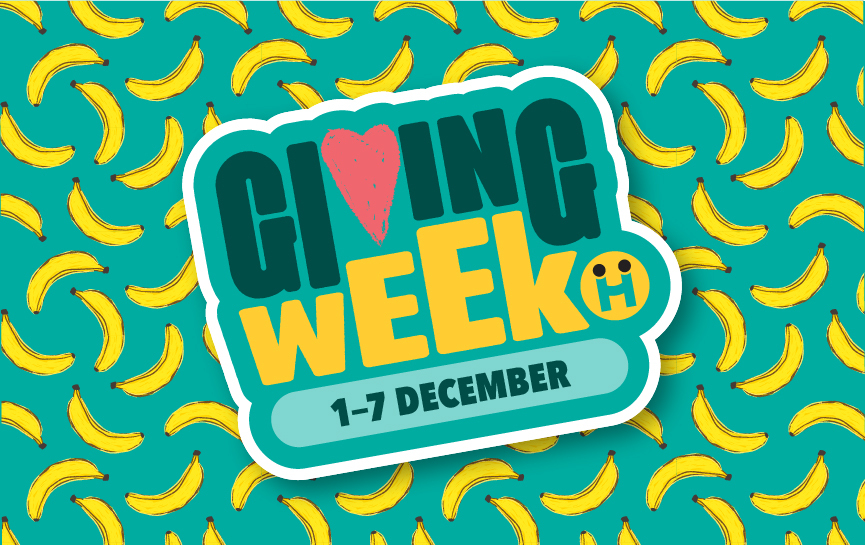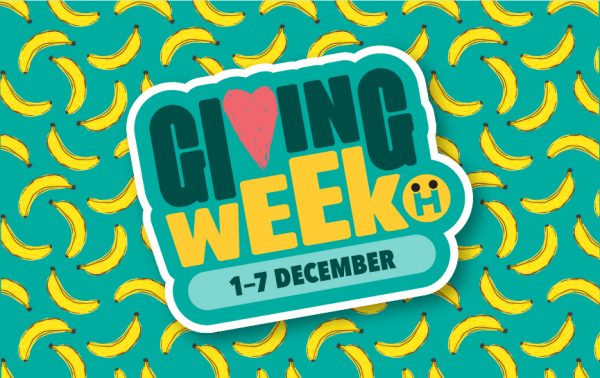 Giving Week 2020 – Raise $37,050 for ROH
---
S$

4,630.05
Raised of S$37,050.00
---
CAMPAIGN STORY
For 365 days a year, we went bananas so that you, our donors, get to read, hear, and understand the struggles that our beneficiaries face. We want you to know that your giving impacts their lives positively.
We value the trust you have placed in us, and our promise to you remains: 100% of all donations made, will go towards our beneficiaries.
BUT this time, for just one week, we are doing something we've never done before. The team at Ray of Hope needs your help. Please donate to the Ray of Hope team to help keep our operations going.
Why donate to the Ray of Hope team? It may sound crazy but we do need your support so we can keep pulling all stops to make sure we remain the trusted charity for donors to give to individuals and families who are genuinely in need.
The Work We Do:
• Our case managers spend hours finding these people and families who have run out of options.
• We verify every case so that you can give with peace-of-mind. Zero fraudulent cases to date.
• We listen to the issues and challenges, speak to social workers, and do our background checks before presenting each beneficiary's case to you.
• We help you get to know our beneficiaries through photos, videos, and details about their circumstances.
• We are accountable to you. We know that your money is hard-earned.
• We do the necessary paperwork to make sure your donations are not misused even after disbursement.
• We follow-up with every beneficiary to connect them with social workers and other help they may need.
Amidst the greatest pandemic Singaporeans have ever experienced, we were undaunted and worked tirelessly to reach out to those who were further affected when jobs were lost, and businesses had to shut down.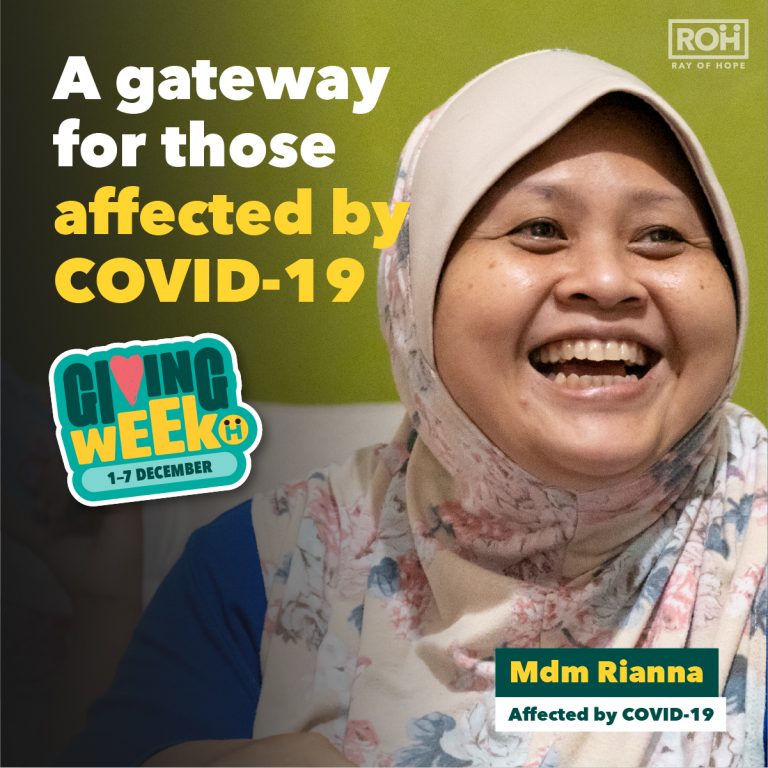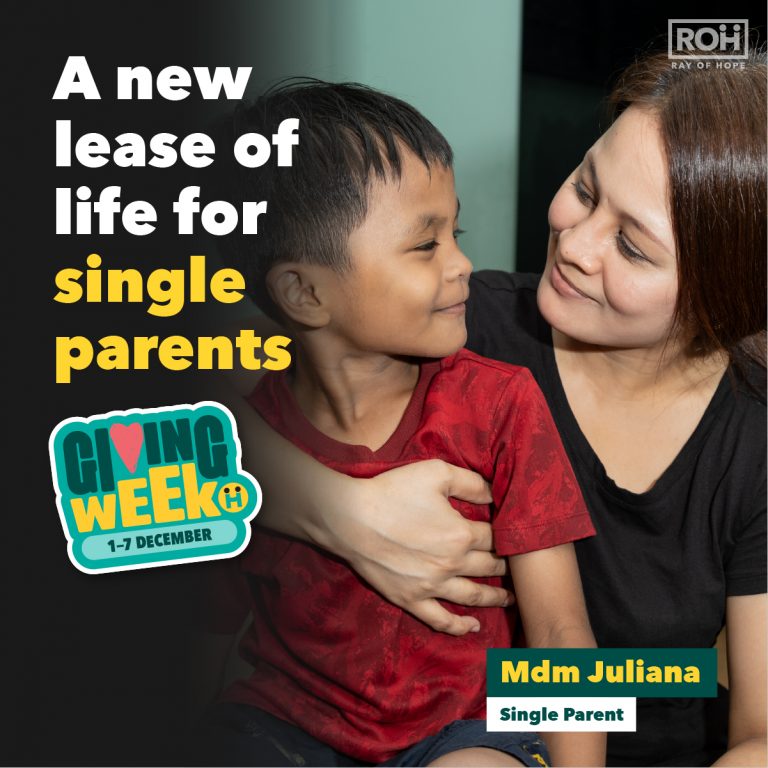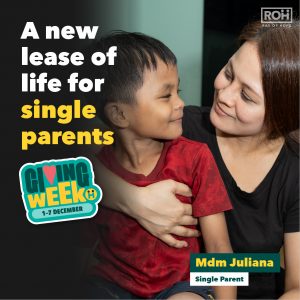 Over 500 of our own beneficiaries — many of whom have fallen through the cracks — had greatly benefited from our crowdfunding campaigns. With your generous contributions, we raised $597,309.54 for Ray of Hope's own beneficiaries. Too many of them were struggling on their own till you gave them hope again – the elderly, migrant workers, single parents, and children!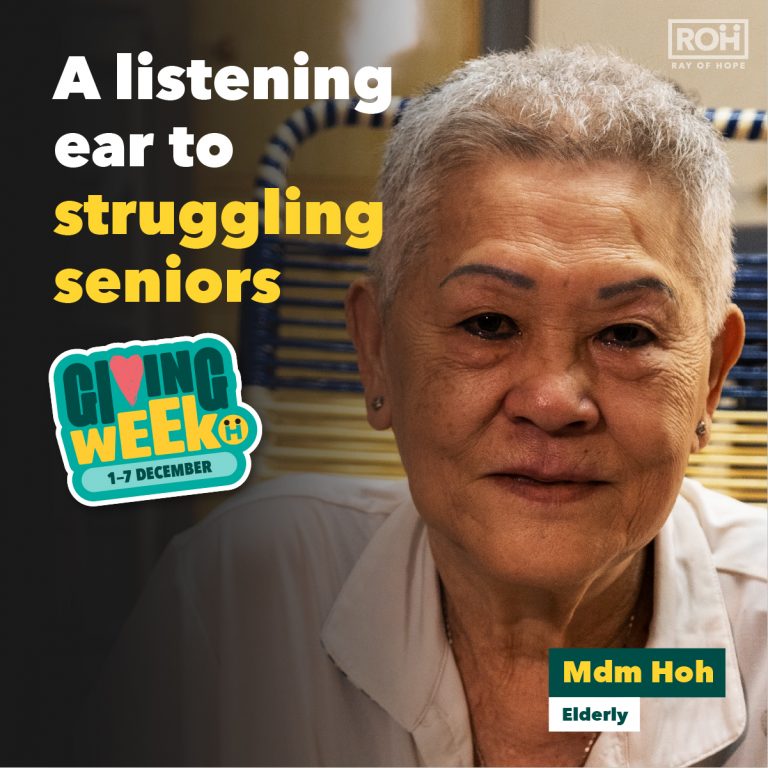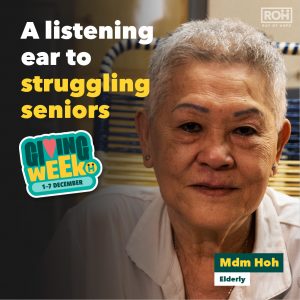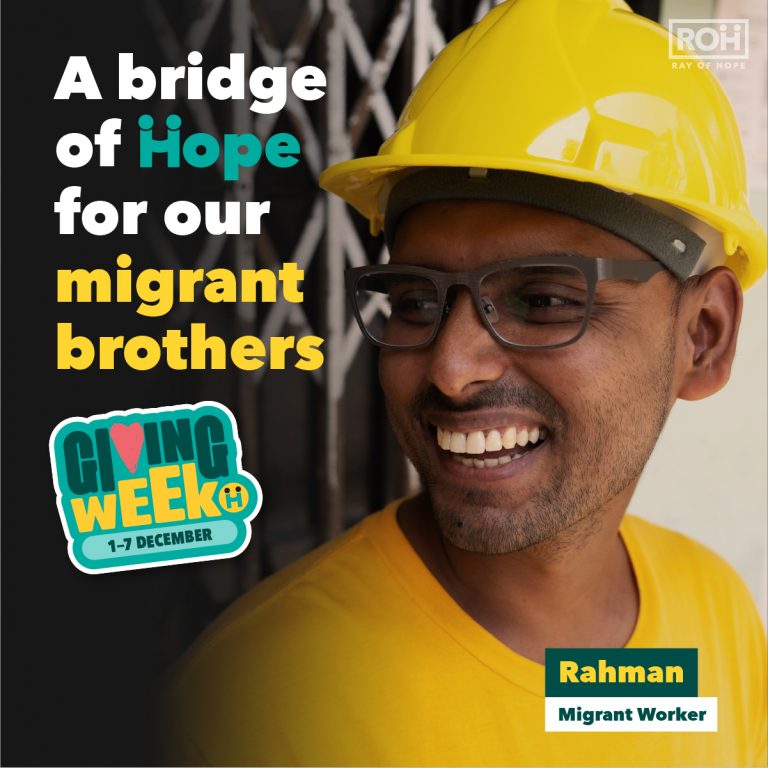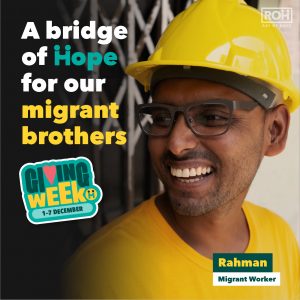 Even during the circuit breaker, when we were almost at a standstill, we worked the ground to help many among us who were hardest hit. Amidst the chaos, we made sure their voices were heard.
We forged strong partnerships with 45 organisations, Ground-Up Initiatives, and NGOs – raising a total of $3,093,022.11 for the thousands more who are in need! Many of you stepped up to give despite the uncertainties. You responded to our partners' calls for help. You did not disappoint them.
As a registered crowdfunding charity, we want to honour the trust you have placed in us, form new partnerships, and create fundraising campaigns that help people who are genuinely in need. We are often their last port of call.
We appeal to you to please #GoBananas and just this once, give to the Ray of Hope team! Clicking on the "Go Bananas" button will double your donation amount.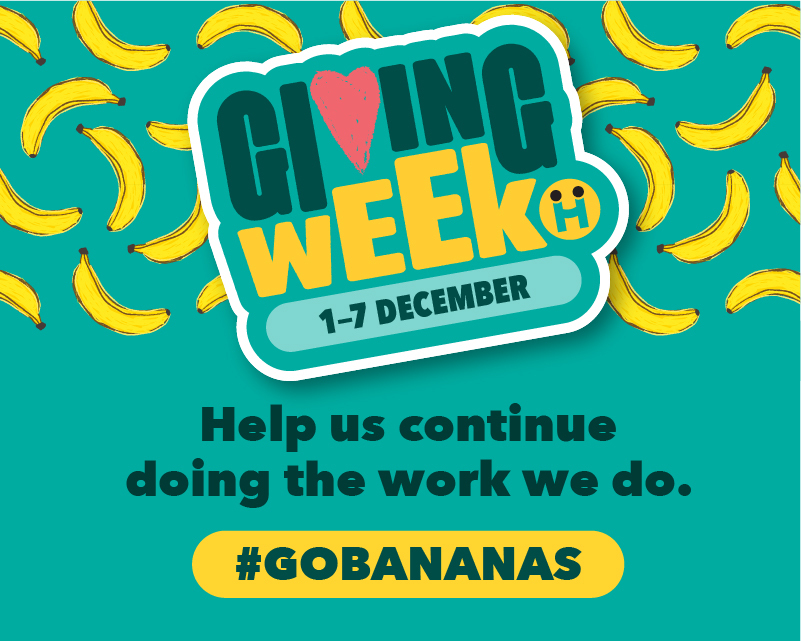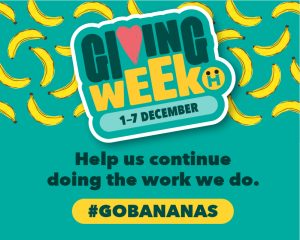 Wen Qiang Tay
donated
S$

199.00
11 months ago
Keep up the good work team :)
Zhi-en Tan
donated
S$

50.00
11 months ago
Jiayous!!!
Mollee Tng
donated
S$

100.00
11 months ago
Big THANKS to the ROH Team for all the work that you do to give the down&out folks THAT tiny RAY of HOPE ? to continue living ... May you be richly blessed many folds in return! ???
Anonymous
donated
S$

50.00
11 months ago
Anonymous
donated
S$

49.05
11 months ago
June Neo
donated
S$

200.00
11 months ago
Thank you donors for your support throughout Giving Week!
Dear donors Ray of Hope simply cannot thank you enough for your invaluable contribution to our Giving Week campaign! We have fully transferred the amount raised to our operations account and we promise to continue supporting those who have fallen through the cracks. Our sincere thanks once again. We hope……
S$

4,630.05
Raised of S$37,050.00
Anonymous
donated
S$

50.00
11 months ago
Anonymous
donated
S$

49.05
11 months ago
June Neo
donated
S$

200.00
11 months ago
https://rayofhope.sg/campaign/giving-week-2020/