Help Serena get through her darkest period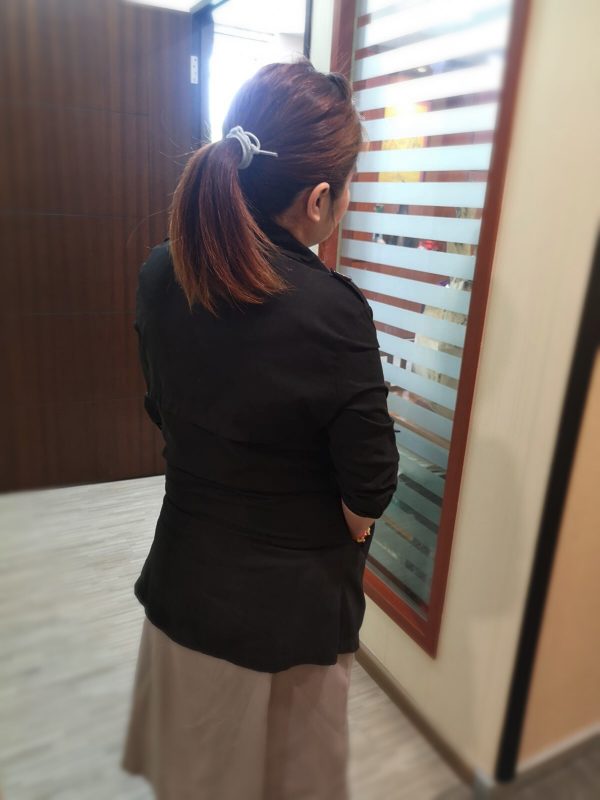 Help Serena get through her darkest period
---
S$

2,295.00
Raised of S$2,275.00
---
CAMPAIGN STORY
The Struggle
In April 2018, during a full body check-up, 43-year-old Serena found what appeared to be a bump the size of a pimple on her body. Little did she know that over the next few months, the pimple would grow in size into a lump and she was required to undergo numerous rounds of tests. Serena was finally diagnosed with viral warts.
Despite being physically hurt in a relationship, Serena is still a strong single mother to her two children aged 18 and 10 years old. She is now living with her two aged parents and has difficulties supporting her children as she continues to seek treatment for her medical condition.
Help Needed – Give Hope
It was not an easy decision for Serena to get out of the abusive relationship, but she was determined to do so out of love for her children. Putting the emotional pain aside, she also has to bear with the excruciating pain from her wound that had never healed well. Serena has recently started work as a Human Resource Executive with a gross monthly salary of $3,000. Due to the severity of her condition, Serena is required to undergo numerous health checks and tests, and is required to take leave for her medical appointments for the changing of her wound dressings.
With a medical condition that isn't likely to get well anytime soon, Serena is worried about the finances at home as she has been taking unpaid leave to attend medical check-ups and her employer has voiced out their unhappiness to her. She confided in us that there are some days, she really feels like throwing in the towel even since she is forced to take on the role of the sole breadwinner of her family.
The 43-year-old mum told us that she is immensely grateful towards her social workers and everyone who has helped her thus far. She feels that she is blessed to have received help, especially during the family's darkest days when they had to survive without any water or electricity as they could not afford to pay their bills. The resilient mum's positive vibes towards life struck a chord with us and we could sense her determination to work through her situation just for her family.
In spite of her current situation, the single mum has chosen to only focus on the bright side of things. Things haven't been easy for her, especially when her elderly parents are also diagnosed with various medical conditions. Serena's 71-year-old father who used to work as a cleaner suffers from diabetes, hypertension and high cholesterol, while her 68-year-old mother suffers from fits resulting in tremors in her hands as well as diabetes, hypertension and high cholesterol.
Through our conversations with Serena, we also got to know that in addition to work, she has been volunteering during her free time. She has also recently been appointed as a Citizens on Patrol (COP) member for her neighbourhood. She believes that while things might look bleak for her at this point, "the brightest is always in front of you as long as you don't give up".
Financial Breakdown
ROHI would like to help give hope to the resilient mum by raising $2,275 for the following:
Food & Sundry ($200 x 5 months)
Pocket money allowances for daughter ($210 x 5 months)
Transport fees for son ($45 x 5 months)
*Serena is currently receiving public assistance which will end in February 2019
Be the first to write some words of encouragement!
Last disbursement
Serena has received the funds for her last month of assistance. She also updated us that she is recovering well from her operation. However, recent checks also showed revealed issues with her brain, hands and legs which worries her deeply. She will continue to update us with updates on her……
May disbursement
Serena has received the funds for the month of May. Work wise, Serena updated us that she has been converted by her employer to part-time employment, and her salary has been reduced to only $1,300 a month. She is thankful for the help towards her family by Ray of Hope……
April disbursement
Serena has received the funds for April. She is immensely thankful for the assistance rendered, and hopes to contribute back to the society when her health allows her to. Thank you donors!
March disbursement & Hong Bao for Hope campaign
Serena has received the funds for the month of March as well as from the Hong Bao for Hope campaign. The single mum is thankful for the generosity of the donors who have donated to her.
First disbursement for Serena
It's always a joy hearing how our clients' lives take a turn for the better after receiving interim support to tide them through difficult times. When the case workers recently met Serena, she told us that there is little healing on her wound. Besides having to bear with the physical……
S$

2,295.00
Raised of S$2,275.00
https://rayofhope.sg/campaign/help-serena-get-through-her-darkest-period/