"I am 51 but I don't know how to write my name. I want my kids to be successful and not like me."
Campaign started on 23/12/2019
S$

1,500.00
Raised of S$1,500.00
0

Days to go

100%

Completed
Campaign Story
"I am 51 but I don't know how to write my name. I want them (my kids) to be successful and not like me." – Rob, 51.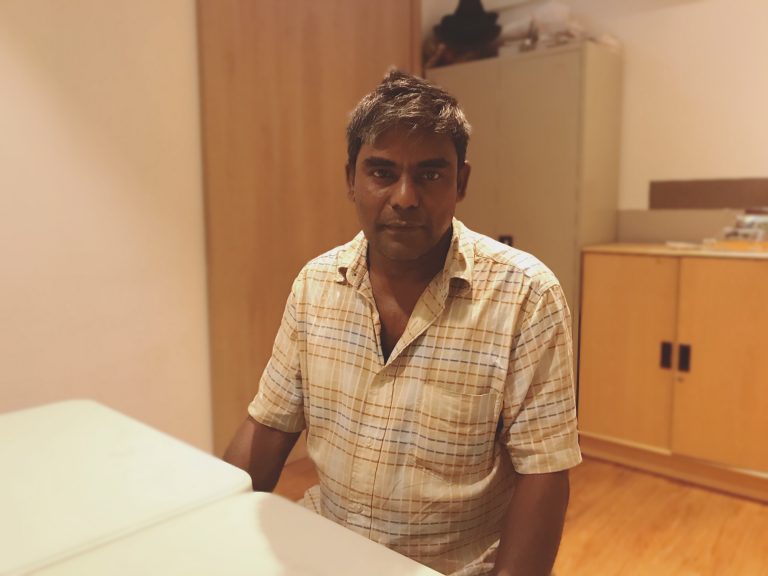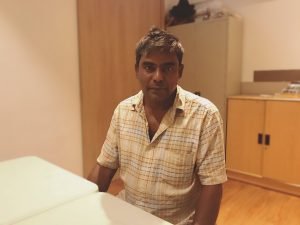 The Struggle
Rob Abdul has worked as a general worker with this construction company in Singapore for 14 long years. He was a dedicated worker but in February this year, the ceiling he was working on came crashing down together with the adjacent wall. Concrete pieces and ceiling slabs dropped all over him, leaving him with injuries on his chest, elbow and knee. After this happened, the boss and supervisor allegedly tried to sweet-talk him into leaving Singapore for his homeland, telling him to recuperate back home and when he's well he can come back to work.
Help Needed – Give Hope
Even though Rob has been in Singapore since 1996, his last drawn pay was about $1000, and this was with overtime. Most months, he spent about $250 on food, phone cards and MRT top-ups here. The rest he sent home to his wife who use the money for his four children (22, 18, 14 & 4). The eldest is still studying in college and the youngest is just 4 years old.
Rob is currently undergoing counselling as well as treatment (TCM and physiotherapy) offered by a migrant worker advocacy organisation for his back injuries. He also suffers from hypertension. The future seems bleak for Rob when he does not know who to seek help from and how long he needs to wait before he receives any form of compensation for his injuries.
At 51, the likelihood of Rob coming back to work isn't optimal as the cut-off age for workers here is 50 years old. Like many other older migrant workers, the man who was the sole breadwinner of his family could only suffer the mental anguish of being unable to make money silently. But like most fathers, Rob hopes to be able to see his 3 school-going children through their education so that they do not need to live in poverty for the rest of their lives.
Financial Breakdown
Ray of Hope would like to raise $1,500 ($500 x 3 months) to help Rob with part of his living expenses ($150) as well as his children's school fees ($350). Your donations can give hope to the 51-year-old and his family! 
*Ray of Hope case workers have cited medical documents provided by Rob. However, they will not be published as he is currently seeking recourse with MOM. 
January 31, 2020

1st disbursement

Rob has received the first disbursement from Ray of Hope! He is immensely thankful for the donations as he can then send remittances home to his family whom he misses dearly. Thank you donors for making this possible for a helpless injured worker!
https://rayofhope.sg/campaign/i-am-51-but-i-dont-know-how-to-write-my-name-i-want-my-kids-to-be-successful-and-not-like-me/