"I had to choose between leaving my work and being there for my son who was hospitalized"
Campaign started on 26/12/2019
S$

2,010.00
Raised of S$2,000.00
0

Days to go

100%

Completed
Campaign Story
*Double your giving this December! Every dollar donated to our campaigns will be matched dollar-for-dollar this December!*
The Struggle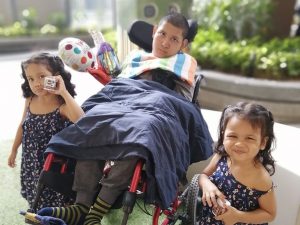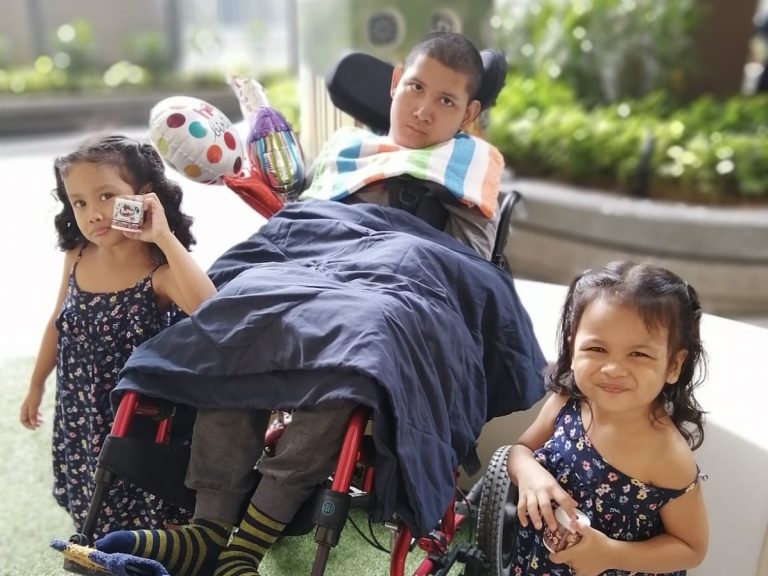 Ryan, 18 years old, suffers from a long list of medical conditions including Cerebral Palsy, Epilepsy, Congenital Cytomegalovirus (CMV), severe scoliosis and asthma. Ryan is also visually-impaired, wheelchair-bound and non-verbal.
His mum, Mdm Suhaily has been his main caregiver until he was admitted into a home for the disabled in 2006, where he is currently being cared for. The 40-year-old shared that Ryan's condition has been worst as his breathlessness has been on and off. After a thorough medical check, he was found out that he has acid reflux thus he underwent gastrostomy and fundoplication in March this year, where he stayed in ICU for almost a week.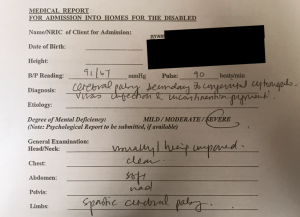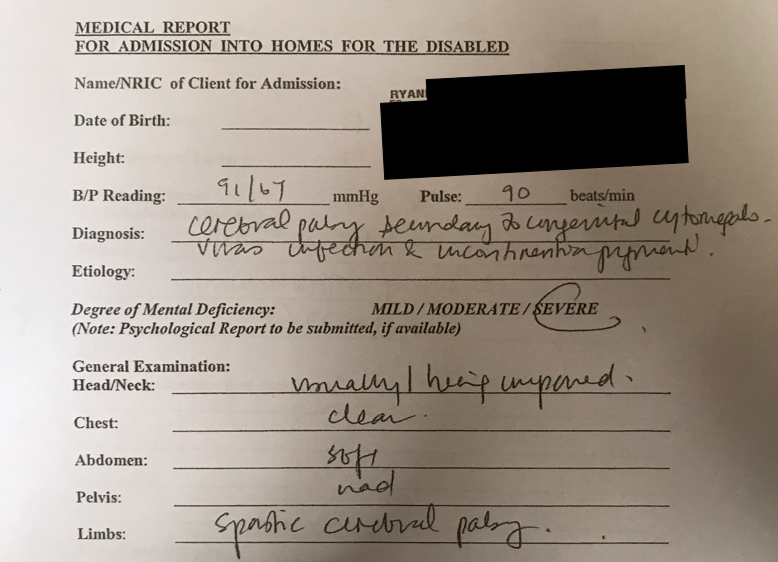 Help Needed – Give Hope
The physical and emotional task of caring for her special needs son can have no end in sight. Yet even in the most demanding and challenging times in her caregiving journey, the devoted mum would always prioritise her children's well-beings over hers. Mdm Suhaily also has two daughters, 4 & 2.
Mdm Suhaily was working full-time as a pre-school teacher, before leaving her job of 13 years in May this year. Admitting that it was guilt that drove her to resign from her full-time job, Mdm Suhaily knows that finances at home would inevitably be tight now that she only brings home $300 a month from her part-time job.
Quoting her, "I was earning good income while I was caring for other people's children. But I was not with my son who sent to A&E alone in the ambulance. He is non-verbal and cannot speak even if he was in pain. I was filled with guilt towards him and have no choice but to leave my job when I was not allowed to take leave to be there for him."
Mdm Suhaily's husband works as a delivery courier, starting work as early as 5am each day and only returning home when the sky is pitch dark. With a huge part of his pay going towards the expenses for the car that allows him to deliver more parcels each day, he only brings home about $660 a month. The couple is also caring for Mdm Suhaily's mum-in-law who is diagnosed with Stage 2 Breast Cancer, and is currently staying with them.
Financial Breakdown
Ray of Hope would like to raise $2,000 ($400 x 5 months) to help Ryan's family with their groceries expenses. We hope that alleviating outstanding financial burdens will bring some respite for Ryan's parents, and encourage the couple to persevere in this journey. 
*Mdm Suhaily is currently not receiving public assistance.
January 15, 2020

1st disbursement

Mdm Suhaily has received the first disbursement of $400! She is thankful for the assistance to her family, including the adhoc food ration and the birthday celebration for her by the sponsors.
A
Anonymous
Donated
S$

1,500.00
January 03, 2020
Stay strong because things will get better. It might be stormy now but it can't rain forever. :) From - EddyHobson Charity Team
A
Aakriti Shah
Donated
S$

50.00
January 02, 2020
Donated
S$

50.00
December 30, 2019
A
Anonymous
Donated
S$

50.00
December 27, 2019
I really hope this helps
Donated
S$

180.00
December 27, 2019
A
Anonymous
Donated
S$

50.00
December 27, 2019
Its not much but i hope this help... may Allah grant u patience and bless ure family with goodness upon goodness always in this life n the hereafter.
A
Anonymous
Donated
S$

50.00
December 27, 2019
A
Anonymous
Donated
S$

20.00
December 26, 2019
A
Anonymous
Donated
S$

10.00
December 26, 2019
F
Fazliana Rosli
Donated
S$

50.00
December 26, 2019
I may not know how tough things are for you.. But what I KNOW is that you made the right decision.. Stay strong and have faith sis..??