Left helpless after her stroke (FULLY RAISED)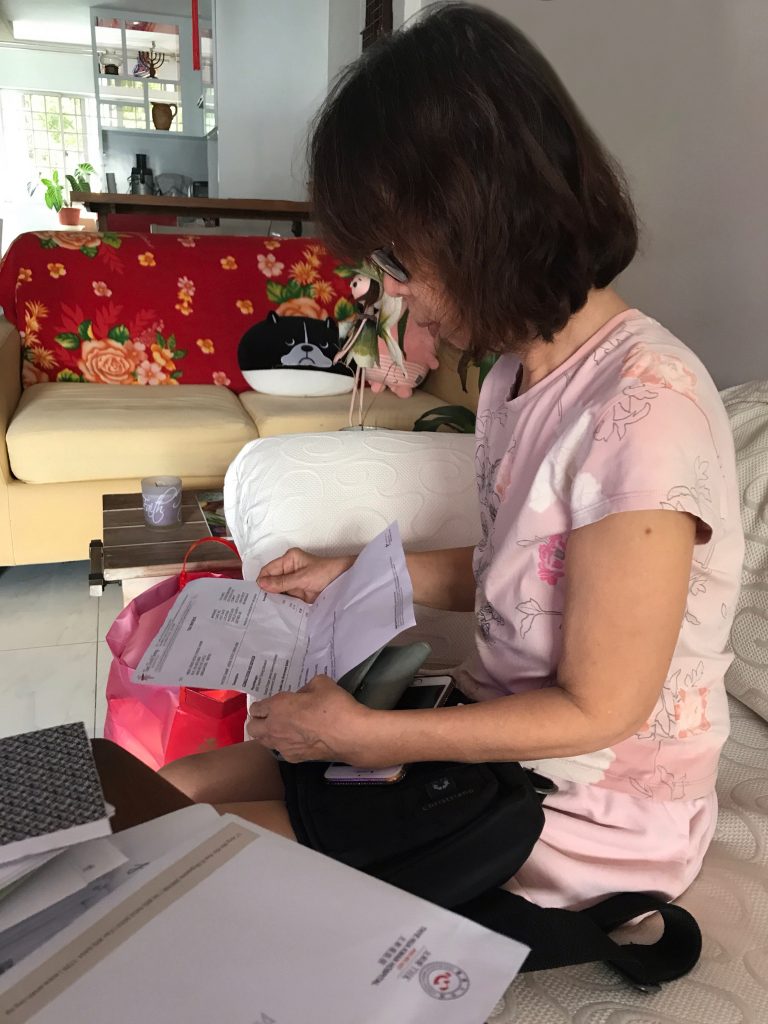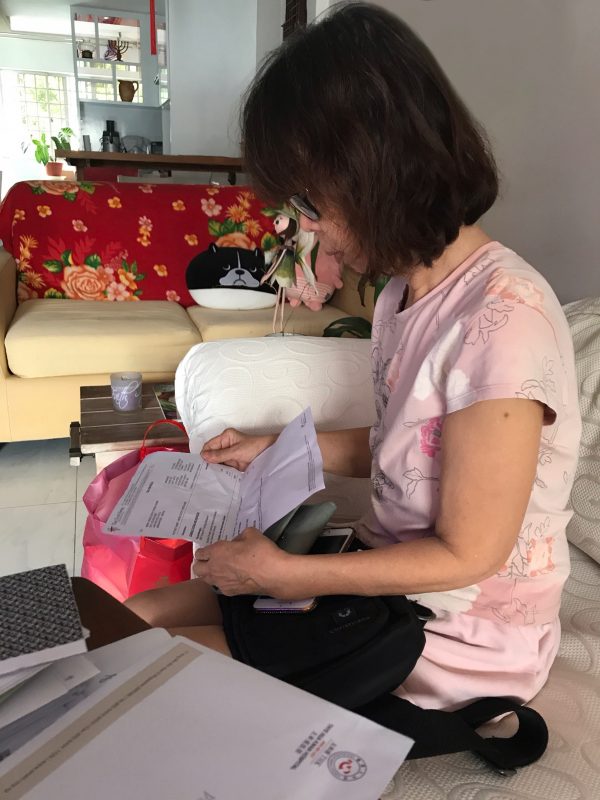 Left helpless after her stroke (FULLY RAISED)
---
S$

1,200.00
Raised of S$1,200.00
---
CAMPAIGN STORY
The Struggle
Anne, 62 years old, used to be a healthy individual doing what she enjoyed in life. Unfortunately, she suffered a stroke in March 2018 while she was on a transit flight in Thailand with severe giddiness and blurred vision. She was hospitalized for 10 days in Thailand and subsequently admitted to the hospital for three months when she returned to Singapore.
Anne has recently been discharged from the hospital on 15th January 2019. With her current condition, she is not suitable for employment and may not be able to be gainfully employed to support herself in the long run, due to the giddiness that she experiences frequently since her stroke. The 62-year-old also suffers from severe arthritis that causes pain due to the swelling of her joints.
Help Needed – Give Hope
Anne shared with us that she has been working as a student care supervisor, involved in community services prior to her stroke. With a pay of more than $3,000 a month, running out of cash at the end of each month was the last thing on her mind. Anne's previous employment ceased in March 2018, with the onset of the stroke.
Since her unemployment, Anne has been financially dependent on her savings which she accumulated over the years. However, her savings have since depleted. Anne has a monthly rental income of $1,200 which she has been utilizing and topping up with her savings to pay off her monthly housing bank loan of $1,310.
Anne confided in us that her siblings, who are currently in their 60s, are also experiencing financial difficulties and supporting their own families. Although they assist her in matters such as escorting her for medical appointments, they are unable to support her financially. Anne is currently relying on the occasional contributions from her group of church friends for her daily living expenses.
Financial Breakdown
ROHI would like to raise $1,200 ($$400 x 3 months) while she applies for SSO assistance. Your donations will give hope to Anne!
Be the first to write some words of encouragement!
Final disbursement
The case workers met Anne for her last cheque disbursement.Anne told us that the past year has not been easy for her as she was constantly struggling with her housing loan repayment as well as her living arrears. Anne also shared with us that she has stopped attending physiotherapy sessions……
Anne is thankful for the help rendered
The case workers met Anne for her cheque disbursement. She is appreciative that the funds came in time for her daily expenses now that SSO has rejected her. Health wise, Anne is still attending her physiotherapy regularly, which is beneficial in nursing her health back slowly.
Funds received for 1st disbursement
Anne is thankful for the funds that she received, especially when SSO rejected her application, in view that she has a tenant. Thank you donors!
S$

1,200.00
Raised of S$1,200.00
https://rayofhope.sg/campaign/left-helpless-after-her-stroke/