Love through Food: migrant brothers x Social Collider
Campaign started on 12/07/2021
S$

478.00
Raised of S$5,000.00
0

Days to go

9%

Completed
Campaign Story
Social Collider is Singapore's leading impact aggregator for impact organisations (social enterprises, NGOs, NPOs, SSAs etc). Established in 2018, we are a registered member with raiSE and champions for the business sustainability with impact. 
We are raising $5,000 to purchase meals for 100 migrant brothers at 100 Tagore Lane. The food will be distributed to them over 5 Sundays.
What we do
Our vision is to create the marketplace for people to sell fish. This is so as our founder, Russ Neu, believes that teaching a person to fish is not enough for her to get out of poverty. To do so, the person will need to sell the fish. That sets the stage for our work, where we create networking events, connect for opportunities and champion for the underserved.
We have two arms of business- a co-working space and an academy to teach about social entrepreneurship. 
In recognition of our work, our founder was appointed a Visiting Professor under a UNDP programme, to carry out social entrepreneurship workshops to universities across ASEAN.
What we are raising funds for:
When the migrant brothers come to Singapore to work, they have to pay agents to help them look for jobs. The amount ranges from SGD5,000 to SGD20,000.

These fees will then be paid by the migrant brothers to the agents over many months of instalments. It may take up to 3 years to clear these fees.

In the interim, the migrant brothers scrimp and save, after paying off the agent fees. They want to send more money home.

Daily food is what they mainly save on, resulting in a simple dish of curry and rice for three dishes, every day.

The migrant brothers help us with the infrastructure projects. From the MRT tracks to housing developments, they deserve better.

Just as we help the low income families in Singapore, the migrant workers deserve our assistance too.

Help us to give them better food and improve their quality of life this Hari Raya Haji.
Why this group of Migrant Brothers:
Many people asked why the Tagore Lane group of Migrant Brothers? Why not other venues? 

Just as there are many people who need help, and we tend to help those who we know first, so are we close to the Tagore Lane group of Migrant Brothers.

During the height of the pandemic in April 2020, when most efforts were concentrated on the bigger dorms, the smaller ones were neglected.

Russ came to know one of them, Bilal, as they worked together in some projects previously.

Bilal approached Russ and we have 'adopted' them ever since. 

We sponsored nasi brani for them in May. 

As a small business, we do hope to continue this for them. However, we are also severely affected by the COVID.

We will contribute the manpower if the funds could come from the public.
How will the funds be used:
The proceeds of this fundraiser will be received by Ray of Hope to be paid out to Suki Group for the food. 

No money will be given to our volunteers nor migrant worker groups.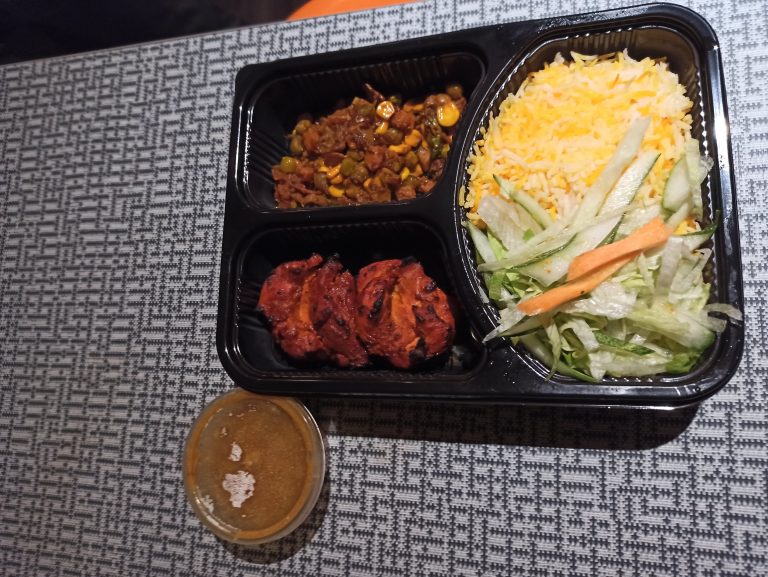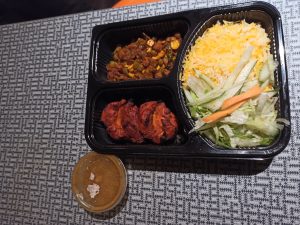 For updates:
Get in touch:
Other campaigns:
Take a look at Russ, and you will know he believes in eating. Specifically, improving one's life through the quality of food. According to him, one has not lived well, if one has not dined well. 
We would like to focus on providing quality food to the underserved. Ping russ at info@socialcollider.co to hear his stories and why he came to this conclusion!
This being our second project, please check out our previous event. 
---
About Ray of Hope
100% of your donations through Ray of Hope goes to people in need. We do not take a cut from the funds. We even cover the 3rd party credit card charges, if you choose not to, that other crowdfunding platforms deduct from your donation for campaigns.
100% of all campaigns are also fully verified, so you know your funds goes to real people with real needs.
We take donor accountability very seriously – with yearly audited accounts and strong governance in place to ensure that your donations is properly channeled to the beneficiaries.
Ray of Hope is a registered charity and a member of the National Council of Social Services.
No updates on this campaign yet
https://rayofhope.sg/campaign/love-through-food-migrant-brothers-x-social-collider/