Mother with kidney issues needs a new wheelchair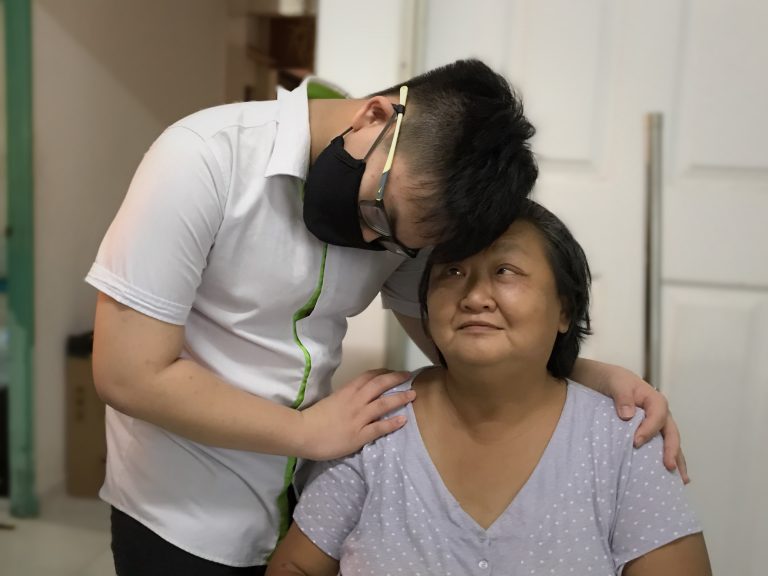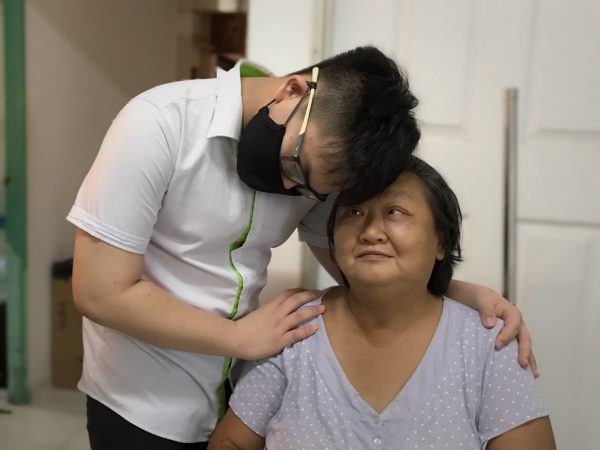 Mother with kidney issues needs a new wheelchair
---
S$

4,476.00
Raised of S$4,400.00
---
CAMPAIGN STORY
Update (04/02/2021)
Ray of Hope was updated that the cost of Mdm Ng's wheelchair would cost $2,600 instead of the initial $1,900 we have set aside for her wheelchair. With the increase in budget, Ray of Hope wish to fundraise an extra $700 to help Mdm Ng cover the additional cost of her wheelchair. Your donation would be greatly appreciated!
---
Mdm Ng is 57 years old and is dependent on a wheelchair to get around. She suffers from diabetes, hypertension, heart and kidney issues. Hence, Mdm Ng has to attend dialysis three times a week. Due to her declining health and dialysis treatments, she is only able to work as a tissue peddler earning about $400 per month. She also rented out a room in her house to earn an extra income. In addition, Mdm Ng has a 17 year old son who is still studying. Being a single mother, she confided with us that she is worried for her son's well-being if she passes on.
Recently, Mdm Ng noticed that her electric wheelchair was faulty. Unfortunately, the part that needs to be repaired is not covered under warranty. She is unable to fork out money to fix this urgently as she does not have much savings. As the electric wheelchair helps Mdm Ng to get around the community and to go for her dialysis treatments, any form of aid to help her purchase or repair the electric wheelchair would be greatly appreciated.
Ray of Hope would like to raise S$3,700 for Mdm Ng and her son.  This will help them with their groceries and living expenses for the next 6 months ($300 x 6 months) and to help Mdm Ng purchase a new electric wheelchair ($1,900). 
*Mdm Ng is not receiving assistance from SSO.
LIU DESMOND
donated
S$

50.00
9 months ago
Small token to help. Thanks
Lee Jenny
donated
S$

50.00
1 year ago
This world is full of helpful people. Look forward to a better tomorrow. Less worry and be happy.
Anonymous
donated
S$

600.00
9 months ago
Min-Liang Tan
donated
S$

1,600.00
1 year ago
Kenneth Goh
donated
S$

50.00
1 year ago
Thank you for helping Mdm Ng
Dear Donors Thank you for your support towards Mdm Ng's campaign! Ray of Hope has fully disbursed the funds to Mdm Ng and we have helped her purchased a new wheelchair. With a new electronic wheelchair, Mdm Ng can now comfortably get around the community and go for her dialysis……
Update on Mdm Ng's Wheelchair
Dear donors Thank you for donating to Mdm Ng's campaign! Ray of Hope was updated that the cost of Mdm Ng's wheelchair would cost $2,600 instead of the initial $1,900 we have set aside for her wheelchair. With the increase in budget, Ray of Hope wish to fundraise an extra……
S$

4,476.00
Raised of S$4,400.00
Anonymous
donated
S$

600.00
9 months ago
Min-Liang Tan
donated
S$

1,600.00
1 year ago
Kenneth Goh
donated
S$

50.00
1 year ago
https://rayofhope.sg/campaign/mdm-ng/