"My husband left us just when things were picking up for the family financially."
Campaign started on 22/02/2021
S$

5,100.00
Raised of S$5,100.00
0

Days to go

100%

Completed
Campaign Story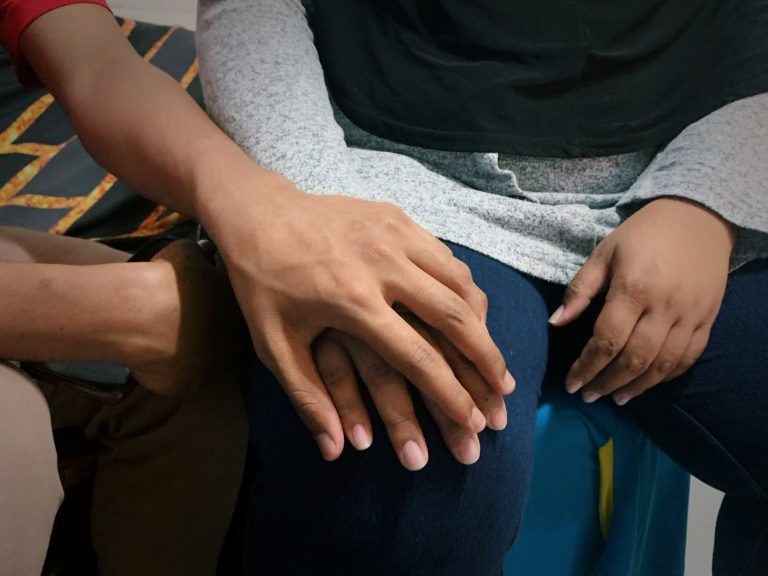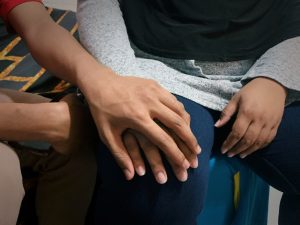 Just as things were picking up for the family, Mdm Zabaniah's husband passed away on 17th February 2021 after being admitted into the ICU for a week following a fatal asthma attack. The 33-year-old was left with to cope with the grief from losing her husband, while trying to move on with their children. Their children are aged 18, 9 and 3.
Apart from losing her husband who was a family man, the family has also lost its sole breadwinner. Mdm Zabaniah shared with us that the thoughtfulness of her late husband has touched her in many ways. This included him taking on additional ad-hoc delivery jobs after work despite the tiring nature of his day job in hope of providing his family with a comfortable life. The 33-year-old had recently resigned from her employment to help her husband with the delivery jobs.
"My husband left us just when things were picking up for the family financially. Our dream of having our own flat came crashing down (on the family). But I need to be strong for my children now.", Mdm Zabaniah shared with the case workers.
Ray of Hope is raising $5,100 ($850 x 6 months) to support Mdm Zabaniah and her children while she works out her finances and employment. Your donations 
*Mdm Zabaniah is not receiving social assistance, but will be reaching out to her social worker for her renewal of assistance.
May 21, 2021

3rd disbursement to Mdm Zabaniah

Mdm Zabaniah previously shared that she is currently enrolled in an early childhood education course (higher certificate) to upgrade herself, and would be taking her exams soon. Ray of Hope will be making the third disbursement of $850 to Mdm Zabaniah this week, and will catch up with her after…Read More

April 17, 2021

Ifta meals and groceries delivered to Mdm Zabaniah

We have had volunteer groups reaching out to deliver Ifta meals and groceries to Mdm Zabaniah and her family during the fasting month! This gesture touched Mdm Zabaniah deeply and she would like to express her appreciation to the volunteers! 🙂

April 2, 2021

2nd disbursement

Ray of Hope has disbursed $850 for the second month. Mdm Zabaniah shared that the support has been helpful and was used for her children's school allowances and other expenses. She also shared that she is thankful that her elderly mum has come over to stay over at her place…Read More

March 5, 2021

1st disbursement made to Mdm Zabaniah

Ray of Hope has made the first disbursement of $850 to Mdm Zabaniah. The single mum of 3 children expressed her gratitude for the timely financial support from Ray of Hope and the donors as the family is still grieving, and this has made it quite challenging for her to…Read More