Migrant worker fell into coma after an accident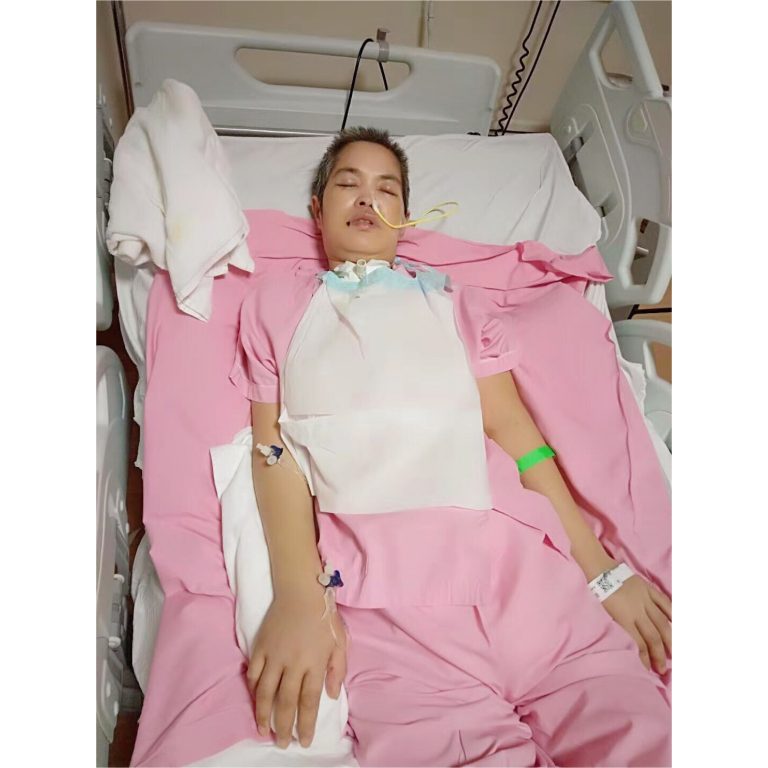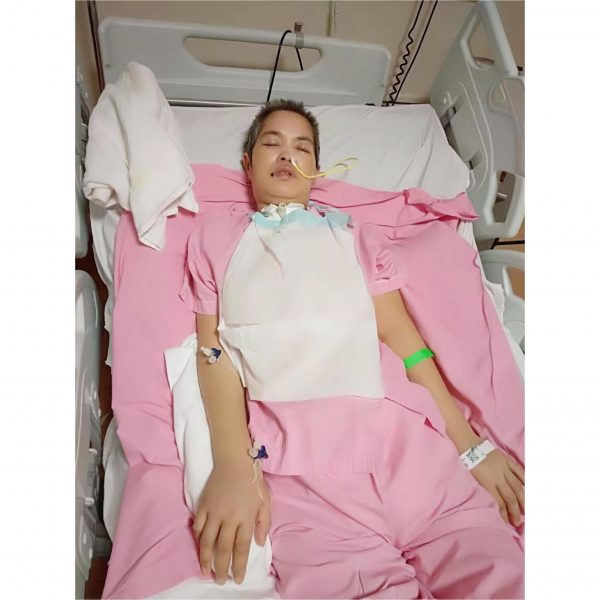 Migrant worker fell into coma after an accident
---
S$

1,600.00
Raised of S$1,600.00
---
CAMPAIGN STORY
The Struggle
49-year-old Mdm Wang Yuling came to Singapore in March this year, in hope of improving the lives of her family back home in the Dongbei province of China. Life as a single parent after her divorce more than 18 years ago has not been any easier as she was constantly struggling to provide the best for her son and elderly parents. Mdm Wang took up loans of more than S$5,000 from her relatives which have not been repaid. Mdm Wang started work on 29 March 2019 and five months into her employment, she fell and hit her head at her workplace. Although she was almost immediately brought to the hospital by her employer to seek medical attention, Mdm Wang's mishap had crushed the family's dream of having a better life after she was diagnosed with brain haemorrhage by the doctors. This meant that she will be unfit for employment almost indefinitely.
Help Needed – Give Hope
With her salary of $1,300 as a contract cleaner, Mdm Wang was able to support her family consisting of her elderly parents and son who turns 25 this year. No matter how physically exhausting her job was, Mdm Wang bore no complaints and tried her best to fulfill her multiple roles in the family; daughter to her elderly parents who suffer from multiple health conditions, as well as a dual-parental role to her son. Mdm Wang's son who has been sharing the caregiving load for his grandparents since Mdm Wang came over to Singapore, currently works as a technician for a power station. Mdm Wang has two younger siblings – a younger sister who is supporting her family with her pay of $1200 as a packer, as well as a brother who has since moved out to stay on his own. Mdm Wang's brother works at a petrol kiosk in China and earns only about S$600 a month.
When the case workers met Mdm Wang's sister who works in Singapore, she told us that she would spend close to two hours travelling from her workplace to the hospital to visit her sister without fail each day just to visit her sister, who is currently in a vegetative state. As the incident occurred after Mdm Wang's working hours, her case was dismissed as non-work injury. Nonetheless, her employer has been paying for her compounded hospital bills out of goodwill as well as her MC wages of $2,600. The accident has not only robbed Mdm Wang of her health, but it also left her family helpless. Mdm Wang's recovery journey remains daunting and unpredictable for her family who are currently trying their best to rework on the family finances to save up on Mdm Wang's caregiving plans in the near future.
Financial Breakdown
Ray of Hope would like to raise $1,600 ($400 x 4 months) for Mdm Wang's family back home during this period. Please donate to give the family of 12 hope! Your donations can alleviate some of the pain that Mdm Wang's family members are going through.
*Mdm Wang is not receiving any public assistance as she is a non Singaporean.
Anonymous
donated
S$

50.00
2 years ago
Get well soon and God bless!
Anonymous
donated
S$

1,370.00
2 years ago
Anonymous
donated
S$

50.00
2 years ago
Anonymous
donated
S$

20.00
2 years ago
Mdm Wang has passed on
Ray of Hope was updated that Mdm Wang has passed away on 31st December due to the sudden deterioration of her condition. Mdm Wang's son will be flying over to Singapore before his mum's body will be repatriated back home. We understand that the expenses from Mdm Wang's funeral services……
1st disbursement
Mdm Wang's family has received the first disbursement of donations. They are grateful for the donations that will be used for their living arrears.
S$

1,600.00
Raised of S$1,600.00
Anonymous
donated
S$

1,370.00
2 years ago
Anonymous
donated
S$

50.00
2 years ago
Anonymous
donated
S$

20.00
2 years ago
https://rayofhope.sg/campaign/migrant-worker-fell-into-coma-after-an-accident/