"My daughters have a bright future. Please give them a chance to complete their studies."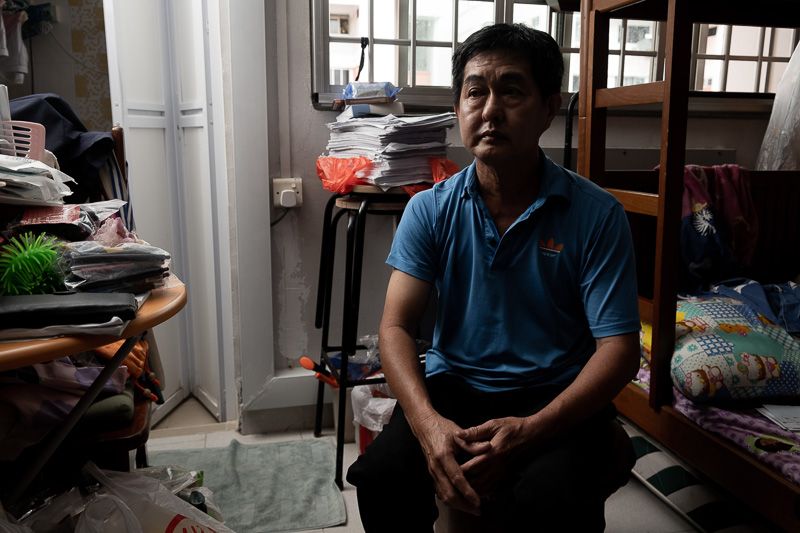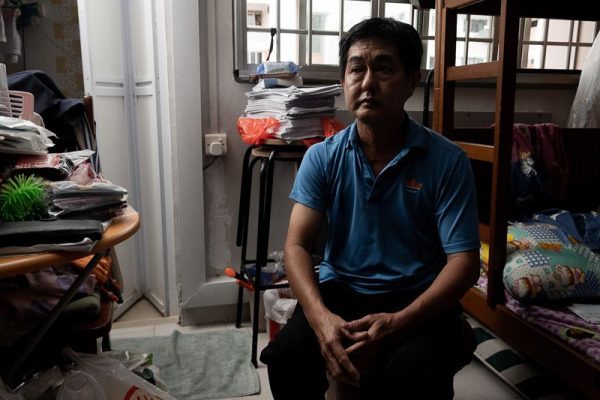 "My daughters have a bright future. Please give them a chance to complete their studies."
---
S$

4,800.00
Raised of S$4,800.00
---
CAMPAIGN STORY
Mr Soh, 55 years old, is a father of two children, aged 14 and 12. Like him, his two teenage daughters hold a PR status. Since his divorce some years back, Mr Soh has devoted all his time and energy out of work to providing for his children.
Over the years, Mr Soh has been appealing for his children to be awarded Singapore Citizenship, but to no avail. His elder daughter currently attends Secondary School and his younger daughter will be starting Secondary School next year. With their residential status, the combined school fees for them add up to $800 per month, a sum that Mr Soh is struggling to pay each month.
Previously, Mr Soh was working as a delivery driver, earning about $1,900 nett per month. In his free time, the single father collects cardboard to sell just to earn some extra income. Unfortunately, he was terminated by his employer on 20th August. He is now in the midst of securing a new employment. Despite the family's financial constraints, Mr Soh recognises the importance of keeping his daughters in school and ensuring that they complete their studies.
"No matter how hard it is for me, I want to let my daughters continue schooling. My daughters have a bright future. Please give them a chance to complete their studies. I do not want them to worry about their school fees.", Mr Soh told the case workers.
Ray of Hope is raising $4,800 to help with the two girls' school fees ($400 x 12 months), while the family commits to making a co-payment of $400/month for the full fees of $800. This will allow Mr Soh to focus on securing and sustaining his employment.
*Mr Soh is not receiving social assistance.
Anonymous
donated
S$

150.00
2 months ago
Uncle 加油! It is very heartwarming to see that you are focusing on your kids with what\'s going on. Hope you find a job soon!
Anonymous
donated
S$

10.00
2 months ago
我一直感恩观音菩萨,金菩提宗师,大伯公, 药师佛的祝福和保佑。让我一路上遇到许多贵人相助和天天顺顺利利。我真心真意地感激一切。我也希望我可以帮助其他人以回报观音菩萨,金菩提宗师,大伯公, 药师佛的恩惠。谢谢。 I been very blessed that I have the capacity to donate . To give more without anything in return . Thank you
Si Xiang Lim
donated
S$

100.00
2 months ago
Anonymous
donated
S$

50.00
2 months ago
Anonymous
donated
S$

2,000.00
2 months ago
No updates on this campaign yet
S$

4,800.00
Raised of S$4,800.00
Si Xiang Lim
donated
S$

100.00
2 months ago
Anonymous
donated
S$

50.00
2 months ago
Anonymous
donated
S$

2,000.00
2 months ago
https://rayofhope.sg/campaign/mr-soh/