Give hope to Nazrul in his battle against Stage 4 Lung Cancer
Started on 30/06/2022
S$

13,166.90
raised of
S$13,166.90
Innoflex Pte Ltd
donated
S$

2,447.95
11 months ago
Reaching Hearts
donated
S$

2,447.95
11 months ago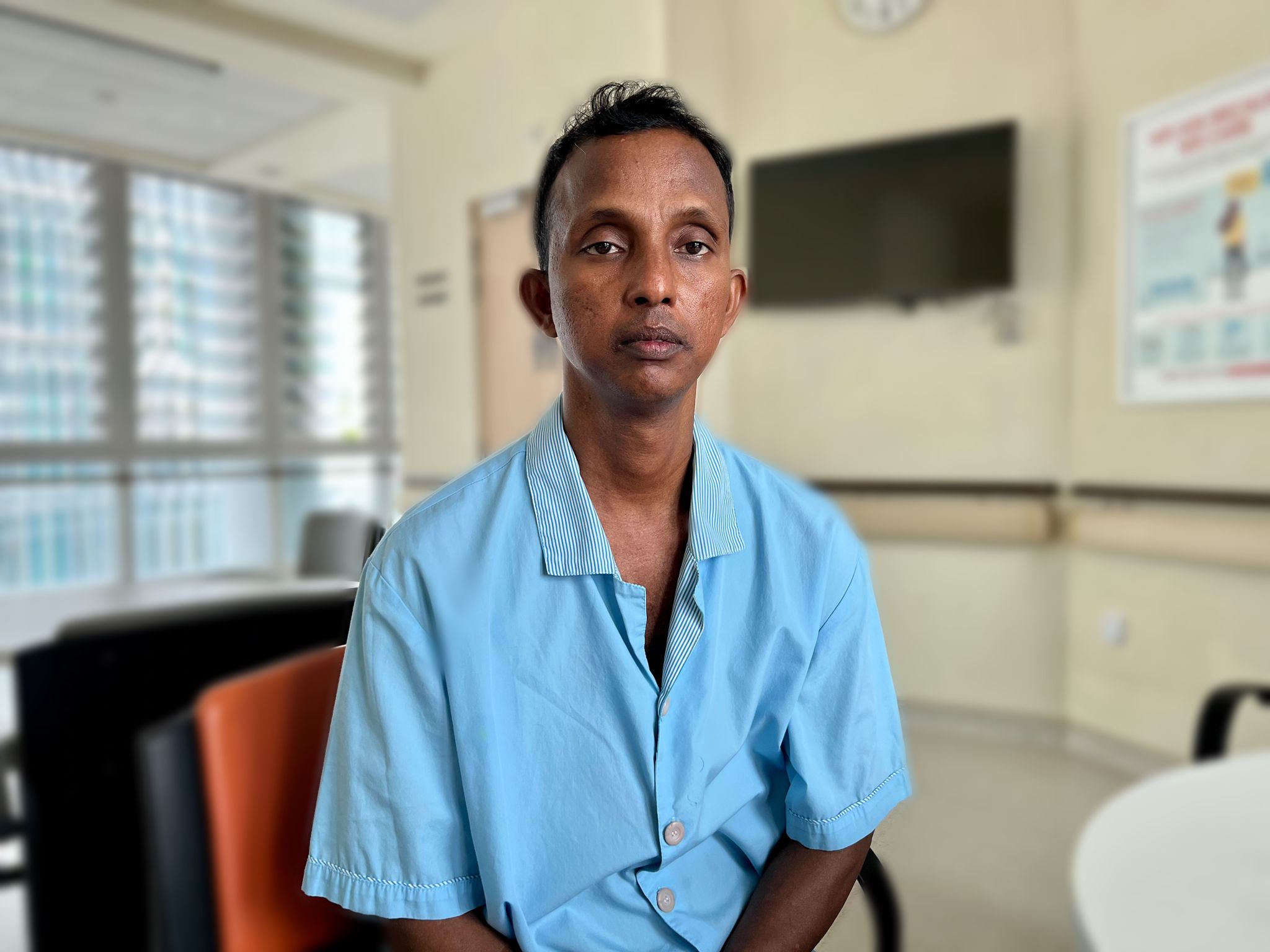 Give hope to Nazrul in his battle against Stage 4 Lung Cancer
Started on 30/06/2022
---
S$

13,166.90
raised of
S$13,166.90
---
41-year-old Nazrul has been in Singapore since 2006 as a General Construction Worker. He has a wife and three young children. Nazrul used to earn around $1,000 which included overtime pay. Nazrul works almost everyday to ensure that he is able to remit the bulk of his salary for his family. However, Nazrul's life changed when he was diagnosed with Stage 4 Lung Cancer in May 2022.
Ray of Hope would like to raise $13,166.90 to support Nazrul with his chemotherapy and medication in Bangladesh. With his family relying on him for sustenance, Nazrul is in great distress …
Read more
March 2, 2023
Support given to Nazrul!
Dear donors Ray of Hope was updated by the referring agency that Nazrul has been diligently attending his doctor appointments and following up with his treatment in Bangladesh. Thanks to you, Nazrul is able to follow up with his treatment without having to worry about if he could afford it. As of 2 March 2023,……
Read more
December 21, 2022
An update on this campaign
Dear donors
Ray of Hope cannot thank you enough for reaching the goal!
We have reimburse the worker of the first bill ($4673) and will continue to support him with the remaining medical bills as he receives treatment.
Read more
July 27, 2022
Extension in campaign duration
Dear donors
Ray of Hope cannot thank you enough for your generous contribution!
As we are still far from the target amount, we would be extending the campaign till end September to garner more donations. We hope you will continue to support Nazrul and share the campaign around.
Read more
Innoflex Pte Ltd
donated
S$

2,447.95
11 months ago
Reaching Hearts
donated
S$

2,447.95
11 months ago
https://rayofhope.sg/campaign/nazrul/