Resilient mother of 4 strives to support her children despite her painful past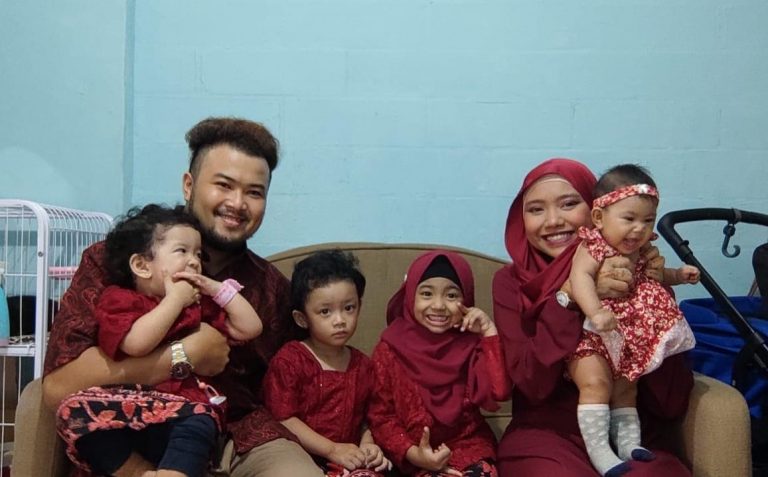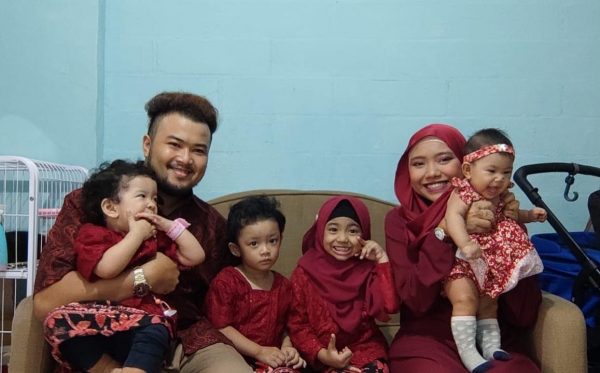 Resilient mother of 4 strives to support her children despite her painful past
---
S$

3,514.00
Raised of S$3,514.00
---
CAMPAIGN STORY
Nur is a resilient mother with a painful past. She lives in a two-room rental flat with her husband and four children between the ages of 5 to 1.
A Painful Childhood
The eldest among her four siblings, Nur had faced countless hardships growing up, compared to her three younger brothers.
Speaking to the caseworkers, Nur opens up about what she went through as a child with her immediate family members. She recalls how she often had to take care of all the household chores including cooking and cleaning the house as a child, in order to earn herself a meal, not realising that only to realise later that it was leftover food that had turned bad. Unfortunately, she also allegedly fell victim to her stepdad's sexual mistreat when she was 9, till she turned 15. The lack of support from her mother also worsened the situation, leaving her with no one to turn to. All these had led to their estranged relationship today.
It took Nur a lot of courage and determination to pick herself up after the mistreat and to move on with her life. Now, as a mother of four, Nur wishes to protect her children and to be able to support them financially to the best that she can.
Tries to start afresh, but hindered by financial strains
Nur has a supportive husband who tries his best to provide for the family as the sole breadwinner. Since his termination some months back, he has started working at Lalamove now. He has previous experience in data entry and stock-taking at a warehouse, and has also worked as a dispatch rider. However, his income is irregular and he only earns about $20 per day now. The real challenge also comes about when he does not hit the minimum earnings of $25 per day to make a withdrawal. Furthermore, each withdrawal takes about a week, making it difficult for the family to plan their finances.
Plans of Moving Forward 
Through our conversation with Nur, she expresses a strong determination of wanting to work to support her family, firstly by upgrading herself.
Nur hopes to enrol in an Advanced Certificate in Early Years to prepare herself for employment once her youngest daughter enters infant care next year. The course commences in August 2021 and ends around April next year, which is around when her youngest child would have turned 18 months to be enrolled in infant care. This would allow her to apply for teaching jobs at childcares after she completes the course.
She shares her concern about how she is unable to afford the course registration fee of $214, although the course fees can be paid via her PSEA account.
Ray of Hope wishes to support Nur by raising $3,514 to help her while she works on upskilling to prepare for employment. The financial aid will go towards helping her with the following:
Course registration fee (one-time) – $214
Groceries, milk & diapers – $550 x 6 months
*Nur was previously receiving social assistance, but it has ended in May 2021.
Anonymous
donated
S$

100.00
3 months ago
Take care, Jesus loves you! For God so loved the world, that he gave his only begotten Son, that whosoever believeth in him should not perish, but have everlasting life. John 3:16 KJV
Anonymous
donated
S$

100.00
3 months ago
Praying for your success!
Anonymous
donated
S$

100.00
3 months ago
I entrust my affair to Allah. Indeed Allah watches His servants.
David Connor
donated
S$

210.00
1 month ago
fion ooi
donated
S$

200.00
1 month ago
RGS Class of '91 Empowering Women Fund
donated
S$

1,000.00
1 month ago
Final disbursement to Nur
Ray of Hope will be processing the disbursement of the balance funds ($874) to Nur this week. With this, we have fully disbursed the funds to the family. Thank you donors for giving hope to Nur's family!
5th disbursement to Nur
Ray of Hope has disbursed $600 to Nur this week. With the funds raised, Nur shared that she is grateful as the funds have helped defray her family's expenses.
4th disbursement to Nur
Ray of Hope will be processing the disbursement of $550 to Nur this week, and will catch up with her soon!
3rd disbursement to Nur
Ray of Hope has made a third disbursement of $500 to Nur, and she has received the funds. She would also like to thank the donors for donating to her campaign, as well as for the groceries that were delivered to her! Thank you donors for giving hope to Nur……
2nd disbursement to Nur
As the amount raised so far is insufficient, Ray of Hope has made a second disbursement of $226 to Nur. Additionally, she has also received groceries which she shared have helped greatly with her current financial situation.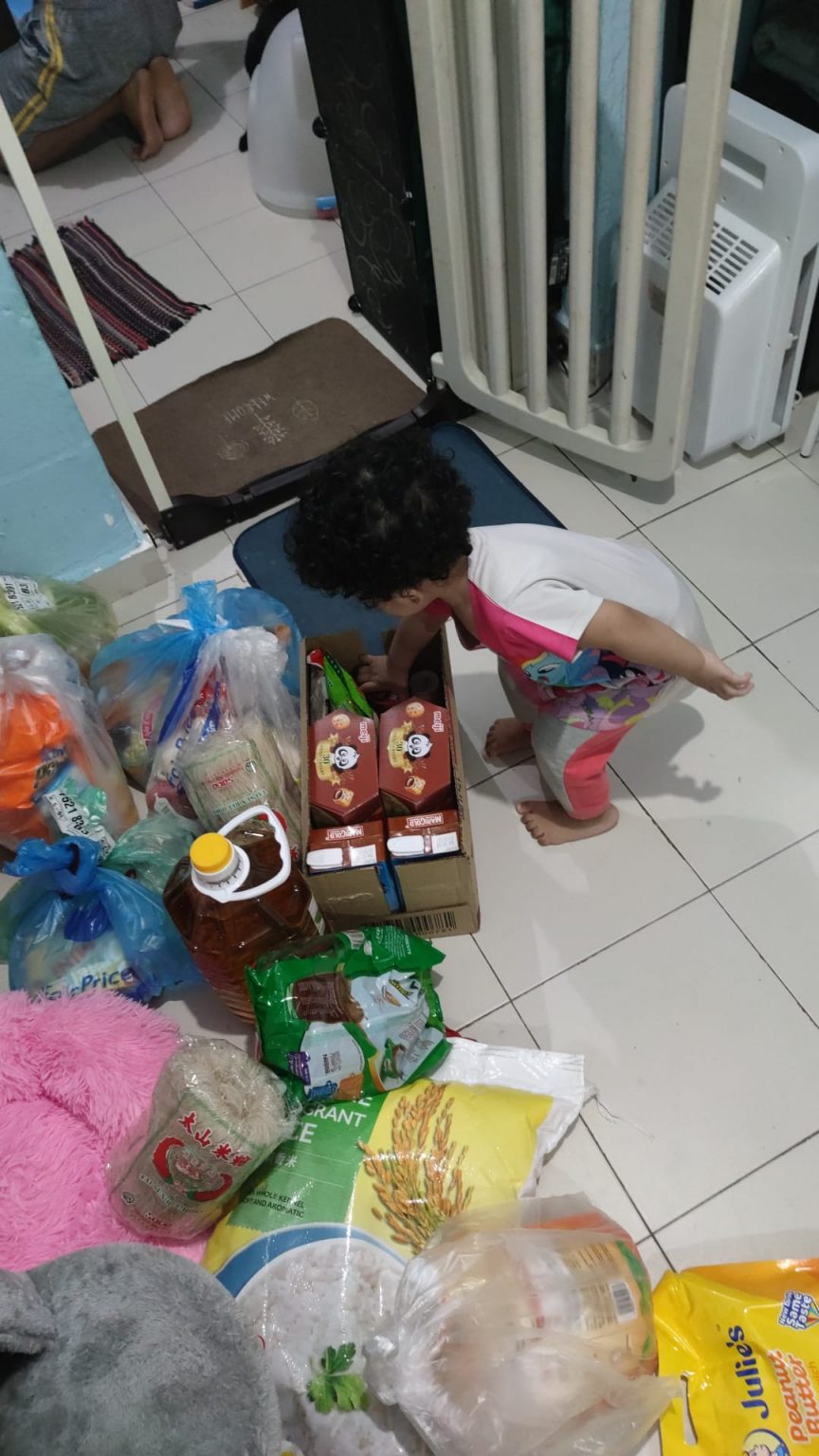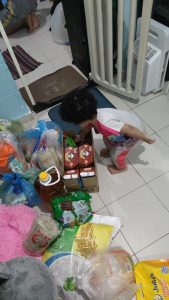 1st disbursement to Nur!
Ray of Hope will be making the first disbursement of $550 to Nur this week, as well as for her course registration fee of $214. We understand that she is due to commence her course in August 2021, and payment of the registration fee needs to be made before 16th……
S$

3,514.00
Raised of S$3,514.00
David Connor
donated
S$

210.00
1 month ago
fion ooi
donated
S$

200.00
1 month ago
RGS Class of '91 Empowering Women Fund
donated
S$

1,000.00
1 month ago
https://rayofhope.sg/campaign/nur/