The hardships and worry as a caregiver of a stroke patient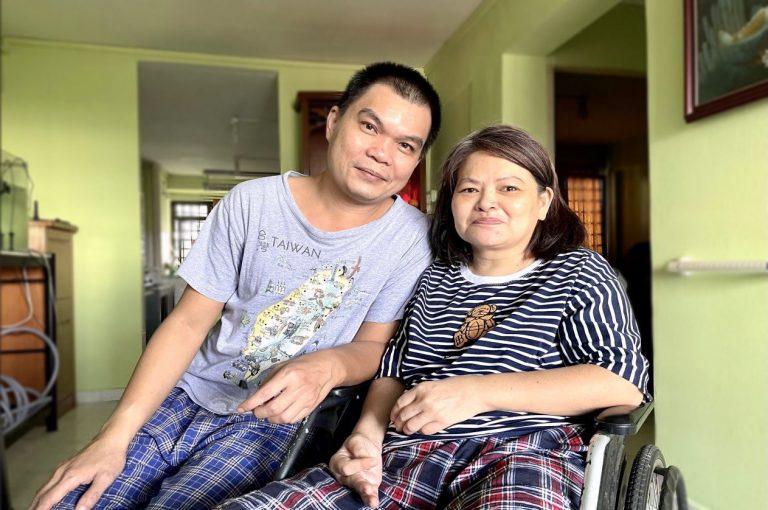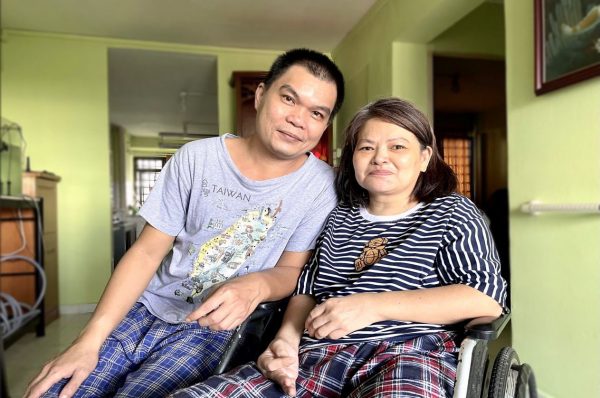 The hardships and worry as a caregiver of a stroke patient
---
S$

1,460.00
Raised of S$2,650.00
---
CAMPAIGN STORY
Life has been an uphill struggle for 43-year-old Peter since his wife suffered from a stroke in July 2020. Peter, who held a job as logistic assistant previously, now takes up ad-hoc jobs as a gas tank delivery driver to support his wife. With his wife's health condition deteriorating, he worries deeply about the finances at home as he is unable to work long hours due to his caregiving duties.
Every month, Peter is only able to bring home around $500 from his job. To supplement the family's household income, the couple has rented out one of their rooms for $700 per month. However, the amount is barely enough to cover the family's expenses such as for his wife's diapers and other basic necessities. Although the couple is receiving assistance from SSO as well, their assistance is ending this month.
Peter shared that it has been challenging being the sole breadwinner and the main caregiver to his wife who relies on him everyday. He shared that he missed the days when his wife was passionate about cooking prior to her stroke. Peter's wife previously worked in a fishball noodle stall and was very happy with her job. Now, his wife attends weekly rehab sessions accompanied by Peter and needs help with her day to day activities.
Caregiving for your loved ones can be a rewarding journey, but dealing with the demands can be difficult. Peter shared that he has tried to register his wife for day care services but to no avail as there were no vacancies. He hopes to register his wife to day care once vacancy has opened up so that he has more time to work and self-care.
Ray of Hope would like to raise $2,650 ($530 x 5 months) to defray the couple's living expenses while Peter explores other caregiving options.
Mark Seow
donated
S$

60.00
1 month ago
This is donated on behalf of Jaycelyn Tay. Hope this little token eases your burdens and sending you healing intentions ahead.
Anonymous
donated
S$

50.00
2 months ago
sending love and light!
Anonymous
donated
S$

100.00
3 weeks ago
Anonymous
donated
S$

20.00
1 month ago
An update on Peter and his wife
Dear Donors Ray of Hope can't thank you enough for your generous donations towards helping Peter! Our caseworker was updated that Peter managed to enroll his wife in daily care rehabilitation recently. This gives Peter more time to focus on himself and work longer hours to support the couple's daily……
S$

1,460.00
Raised of S$2,650.00
Anonymous
donated
S$

100.00
3 weeks ago
Anonymous
donated
S$

20.00
1 month ago
https://rayofhope.sg/campaign/peter/