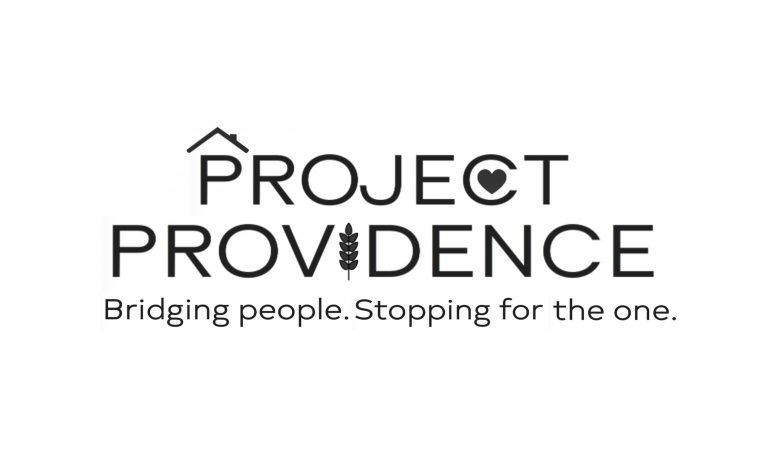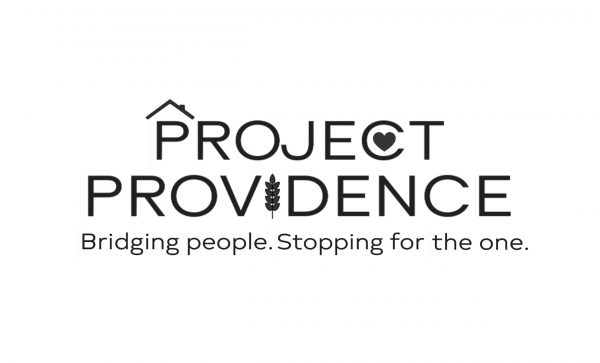 ---
S$

188,156.80
Raised of S$300,000.00
---
CAMPAIGN STORY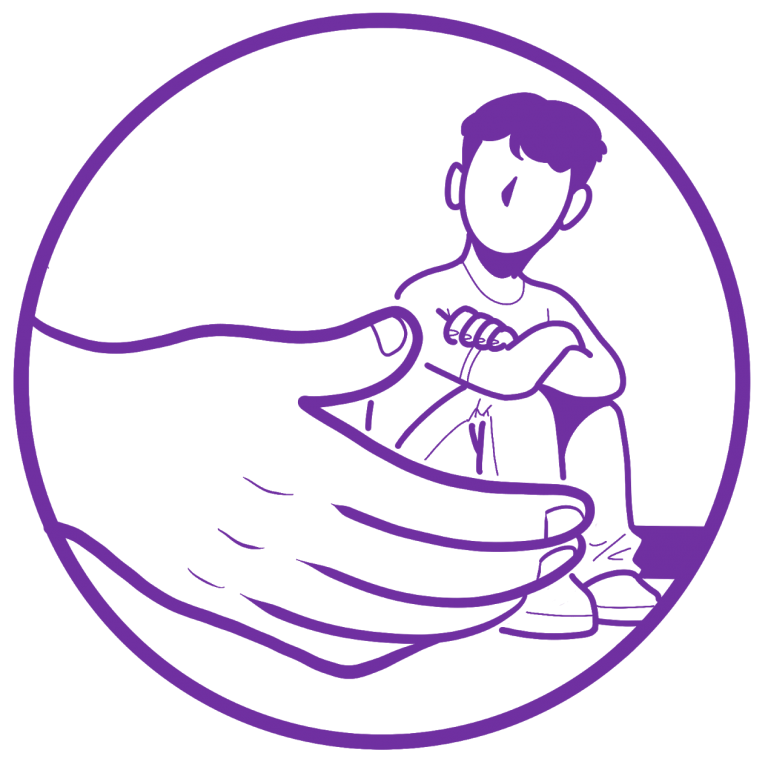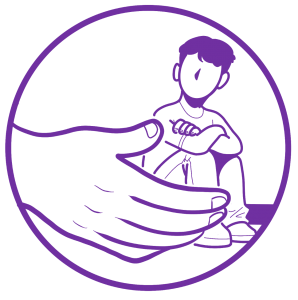 What is Project Providence?
Project Providence is a crisis relief initiative which was temporarily set up on 7 April 2020 in response to the sudden and urgent needs that arose in Singapore as a result of the Covid-19 pandemic. 
Our mission is to feed the hungry, house the homeless, and bring the stranded home. Our current demographics for assistance are guest workers, foreign students, and stranded social visit pass holders.
We were initially set up to support the neediest of guest workers living outside the 43 officially regulated dormitories or living quarters who, because of the sudden imposition of stricter safe-distancing measures and closure of workplaces, overnight found themselves without shelter and/or a source of income.
However, as the crisis went on, Project Providence began to be approached by various organisations to assist in supporting international students and social visit pass holders trapped by lockdowns, who had started to face similar difficulties obtaining shelter, food, or a way back home. As of 20 July, 339 guest workers, 66 social visit pass holders and 121 students have reached out to us for assistance. With your support, we were able to assist 462 of them over the past 3 months.
Our scope of work includes assisting guests by liaising with governmental agencies, embassies and high commissions, as may be required by the needs of each case. This includes assisting guests to find a way home after being stranded in Singapore and away from their families for months. As of 20 July 2020, we have assisted 81 people with their flights home.
Recognizing that basic needs include emotional needs, Project Providence also matches individuals with experienced befrienders to provide support in appropriate cases. Where possible, we will match befrienders who speak the language each individual is comfortable in, especially where this helps to facilitate practical assistance. These befrienders may at their own initiative continue to support the befriended after 2 months. 
Project Providence has been collaborating with Singapore Government agencies; embassies; NGOs such as Hope Initiative Alliance- AGWO, HealthServe, Homeless Hearts of Singapore, Mercy Centre, SG Accident Help Centre; various churches; and partner organisations. We work with our partners to provide safe sleeping spaces and nourishing meals for guests in need during this Covid-19 period. Guests who are in crisis are able to reach us through our partner NGOs, MOM hotline, MSF, Facebook Messenger, email or via WhatsApp text message.
Are you a guest who needs help? 
Please WhatsApp text message our helpline 8717 7559 now. (Operating Hours: 9am – 9pm)
What gap does Project Providence fill?
Job or income loss from the COVID-19 pandemic can alter our realities in a flash. In trying to limit the economic fallout from the shuttered economy, the government has proactively put in place a slew of measures, initially through the Unity Budget 2020 and later through the Resilience and Solidarity budgets, mostly targeted at Singapore Citizens or Permanent Residents. 
In parallel, the Singapore Government, together with NGOs such as the Migrant Workers Center, Covid19 Migrant Support Coalition, HealthServe and Hope Initiative Alliance, has reached out to feed and provide for the needs of foreign guest workers housed in the 43 Purpose-Built Dormitories and 1,200 Factory-Converted Dormitories. 
Outside these dormitories, however, there are still guest workers, international students, and other stranded guests who are at risk of losing housing or access to three square meals a day due the current pandemic. Project Providence is part of the next tier of social safety nets, providing emergency assistance of food and/or housing/rental to these guests. All of these people are our neighbours. Many have sent their money home, and because of the Circuit Breaker disrupting their incomes, do not have enough to feed or house themselves.
The Project Providence team also makes an effort to support local businesses using the funds collected. We partner with local hotels to provide a place to stay for those who have lost a roof over their heads. Project Providence honours our local communities and businesses by ensuring we work with small local Singaporean hotels which have been plagued by record-low occupancy rates. At the same time, we work with meal partners such as the FoodbankSG and SecondMeal, who include local restaurants, caterers and eateries as sources of meals for our beneficiaries.
We do not believe that anyone should go without food or shelter in Singapore. We believe that in Singapore, all our guests deserve to be treated with respect and dignity, and we hope that in this time of crisis it will be the Singaporean community who can support these guests with love and strength.
Where do our funds go?
Our aim is still to raise $300,000 to support the neediest guests who are in crisis. The funds that have been raised were used to assist those who fit our needs assessment criteria. Project Providence will continue using the funds to pay for or provide immediate shelter, meals, transport & basic necessities for our friends who have limited to no access to these resources for a maximum of 2 months. The monthly budget per person consists of $400 for rent and $200 for food and other basic necessities.
In addition, we also assist Social Visit Pass holders who have been stranded here for months because of border closures and cancelled flights. Having run out of money to pay for shelter and food (let alone the cost of a plane ticket home) and legally not permitted to work for income in Singapore, the need of this group grows increasingly dire. There are also an increasing number of guest workers who have been laid off due to the economic downturn, but cannot afford the plane ticket home. Project Providence will hence also use the funds to help these people fly home (after a thorough needs assessment). The cost of a plane ticket varies from $300 (within South East Asia) to $3,500 (Africa), depending on location of repatriation. A flight home also has the unique advantage of immediately alleviating their difficulties of securing food and shelter in Singapore.   
Following reports of increased layoffs,team is scaling up operations for increased capacity to take on a projection of about 1% of 197,800* (2000) S pass holders in Singapore.
*statistics taken from MOM's June 2019 work permit numbers.  
100% of the funds raised through Ray of Hope's online campaign will be used to pay for or facilitate the shelter, rent, food, transpor, or daily living needs, or flights home for our guest workers, stranded social visit pass holders or international students in crisis.
Project Providence is 100% run by a pool of volunteers and we do not draw any salaries from this project.  Our volunteer befrienders and core team will also not draw down from these funds to defray any of the operational costs of providing for our guests' needs.
Where do I find updates?
You may follow us on Facebook at: https://www.facebook.com/ProjectProvidenceSg for frequent updates and stories of our beneficiaries and volunteers.
Project Providence will be sending email updates to our partners and friends. To subscribe, please drop us an email at project.providence.2020@gmail.com. 
Thank you for your partnership! 
The Project Providence Team
"Assuredly, I say to you, inasmuch as you did it to one of the least of these My brethren, you did it to Me."  Matthew 25:40
"Is not this the kind of fasting I have chosen: to loose the chains of injustice and untie the cords of the yoke, to set the oppressed free and break every yoke? Is it not to share your food with the 

hungry and to provide the poor wanderer with shelter — when you see the naked, to clothe them, and not to turn away from your own flesh and blood?" Isaiah 58: 6-7 
To learn more about our team and partners, please go to our website:
projectprovidence.sg
---
About Ray of Hope
100% of your donations to Ray of Hope go to people in need. We do not take a cut from the funds. We even cover 3rd party credit card charges that other crowdfunding platforms deduct from your donation for campaigns.
100% of all campaigns are also fully verified, so you know your funds go to real people with real needs.
We take donor accountability very seriously – with yearly audited accounts and strong governance in place to ensure that your donations are properly channeled to the beneficiaries.
Ray of Hope is a registered charity and a member of the National Council of Social Services.
---
About the Campaign
Project Providence has already raised around $18k which has assisted 30 guests since 9 April 2020. Ray of Hope has verified with PP's Core team members on the purpose of the fundraising and how the funds will be used.
---
FAQs
Our initiative
Q: Who is Project Providence aimed at helping?
A: Project Providence is aimed at helping foreign guest workers who have no income because they have been furloughed during the COVID-19 outbreak. More than that, we assist guest workers who are not residing in one of the 43 purpose-built dormitories or 1200 factory-converted dormitories. We have also expanded to assist stranded social visit pass holders (SVPs) who are waiting for flights back home,as well as international students who either are continuing education or have recently graduated.
Q: Why do these guest workers, SVPs and students require financial assistance?
Guest workers: The Covid-19 crisis has caused many guest workers to be temporarily or permanently laid off. This means that thousands of guest workers have lost their source of income during the Circuit Breaker period and beyond. This number is likely to increase even as economic decline hits more and more companies. Guest workers who come to Project Providence require financial assistance to pay for food and shelter during the time they have been temporarily laid off.
Social Visit Pass ("SVP") holders: The SVP holders whom we encounter have on average been stranded in Singapore for well over 100 days. Generally, by the end of their stay, they would have completely depleted their financial resources. As such, the following needs are common in cases which come to us:
Flights home

— most countries do not have regular flights from Singapore, and most individuals seeking help do not have the funding necessary to buy a ticket on this rare flight, leaving them stranded here for longer, and exacerbating the other two needs. 

Food & Accommodations

— many SVP holders by the end of the stay have lost their means for sustenance and shelter. We have come across SVP holders who were sleeping in exposed locations such as MRT stations or in places exposed to the elements. The most elderly of our cases, a 74-year-old grandmother, had been cramped with 9 other people in a storeroom at the back of a restaurant while awaiting repatriation. 
While most embassies and high commissions provide help for their citizens (and would in fact have already flown any stranded citizens home), there remain those caught in gaps of support in which their government either does not provide, or has ceased to provide for their flight, shelter, and sustenance.
International students:  The international students whom we have encountered hail from both private and public tertiary institutions. Their needs vary according to the respective stages of their education journeys (i.e., whether in the middle of their studies, or recently graduated):
Continuing Students

— for continuing students, many struggle to continue financing their rental and tuition. This is for two main reasons: (a) many of these students who had previously supported themselves in part-time employment (often in the F&B sector) have seen a decrease in the number of working hours available and thus a decrease in income; and (b) the families of these students are also affected by the crisis, and may no longer have means to support their child in Singapore.

Graduated Students

— most recent graduates are either on Short or Long Term Visit Passes, which restricts their opportunities for employment. Hence, most of these students do not earn a stable wage and require funds to help them tide through this period of transition before they either find a new employment/educational opportunity or decide to go home. Any financial aid that these students receive mainly go towards rent, daily sustenance and debts accumulated during these past few crisis months. At the same time, recent graduates who no longer wish to stay in Singapore are channeled to the SVP team for assessment of their eligibility for flight support (as above), because their Student Passes will have by now expired.
Q: What assistance is Project Providence (PP) providing to guests?
A: Per eligible guest worker, PP will disburse up to $600 ($400 for shelter and $200 for food). In addition, we will pair the guest worker with a "befriender" volunteer, facilitating connections in our society. 
For stranded social visit pass holders who are waiting for flights home or for the lifting of lockdowns in their home countries, PP will support their housing, food, basic necessities, and repatriation needs including paying for their fit to fly memos and plane tickets home
[Appeals for assistance closed as at 1 July 2020] For students who approach Project Providence, their needs will be assessed and our student team will support their requests for financial assistance via their school administration.
Q: What jobs did the guest workers hold prior to the outbreak?
A: They worked in eateries, restaurants and hotels, beauty salons and parlors, sales counters, front desks, etc.
Housing Questions
Q: How does PP intend to help in terms of shelter?
A: PP's protocol dictates that affected guest workers should stay in their current shelter, with PP stepping in to defray the cost of rent via rental assistance. In exceptional situations where this is not tenable, we help to rehome them in partner hotels and hostels. This same criteria holds for both students and social visit pass holders.
Volunteer Questions
Q: How do I apply to become a volunteer?
A: Access and complete https://forms.gle/kh6nyJWDUHcRJqPTA; alternatively, visit and complete https://www.projectprovidence.sg/volunteer.
Donor Questions
Q: Is my donation eligible for tax relief?
A:). As PP is a grounds-up initiative and Ray of Hope is a registered charity, but not of IPC status, your donations are not eligible for tax relief.
Q: Is my donation refundable?
A: Please note that all donations made are non-refundable.
Q: How can I give to Project Providence?
A: You can give via:
Credit Card to the Ray of Hope;
Direct transfer to "Ray of Hope" (DBS Bank account 072-007189-1), please indicate

Project Providence

in the remarks section and take a screenshot and send it to project.providence.2020@gmail.com; or

Cheques by mailing them to Ray of Hope.
Cheques should be made out to "The Ray of Hope Initiative Limited" and mailed to them at 8 Temasek Boulevard, #18-03, Suntec Tower 3, Singapore 038988, On the back please indicate "Project Providence" with your contact number and email. Do remember to take a photo of the front and back of the cheque first and send it to 87177559 or project.providence.2020@gmail.com so that Ray of Hope can verify the payee name is correct.
Please write the payee name in full as a lot of cheque donors miss out on some parts of our name or write Limited as Ltd.
Q: What happens when the target amount of donations is reached?
A: We will close the donations campaign or if more workers require assistance, will seek approval to raise additional funds to support them.
Q: How do I contact Project Providence personnel?
A: Please email project.providence.2020@gmail.com. If you are a guest worker or know of one who needs help, please call our helpline at 87177559 now. (Operating Hours: 9am – 9pm)
Q: Is it safe to donate on Ray of Hope?
A: Yes, Ray of Hope is a registered charity under NCSS and 100% of the proceeds go to the beneficiaries with complete accountability.
Yuki Imamura
donated
S$

600.00
1 year ago
Hi This is Cool Singapura (by LEYOUKI PTE LTD). We are very happy to be a part of support for foreign workers. We launched a so-called Support Singapore Campaign to donate SGD6.00 (1 meal and 1 mask) per one cap sales from July to September. We sold 100 pieces in the end, therefore, SGD600.00 in total to donate. We believe that it is important to continue this kind of act, not just one off, so we will launch another campaign soon.
Tianli Lee
donated
S$

801.00
1 year ago
May God grant you peace, and keep you safe!
Anonymous
donated
S$

200.00
1 year ago
Stay positive!
Roger Lee Chin Song
donated
S$

300.00
8 months ago
Benjamin Daud Cassim
donated
S$

350.00
8 months ago
heng sai yong
donated
S$

1,951.60
10 months ago
Project Providence 100th Day Update
Dear Friends of Project Providence, It has been three very fulfilling and exciting months in Project Providence. Project Providence began as a crisis relief initiative in response to Covid19. We were committed to provide surge capacity support to the government agencies and NGOs working in the migrant worker space. With……
S$

188,156.80
Raised of S$300,000.00
Roger Lee Chin Song
donated
S$

300.00
8 months ago
Benjamin Daud Cassim
donated
S$

350.00
8 months ago
heng sai yong
donated
S$

1,951.60
10 months ago
https://rayofhope.sg/campaign/providence/