"My husband is currently in ICU. Please help my family through this difficult period."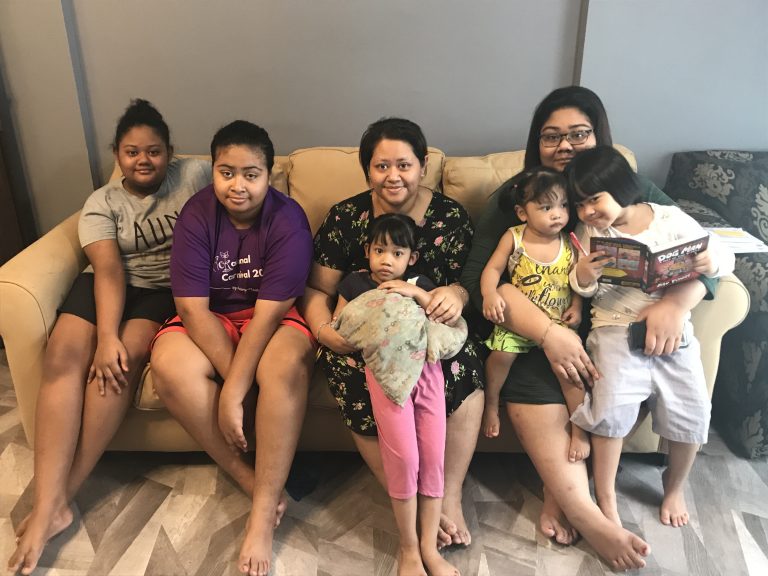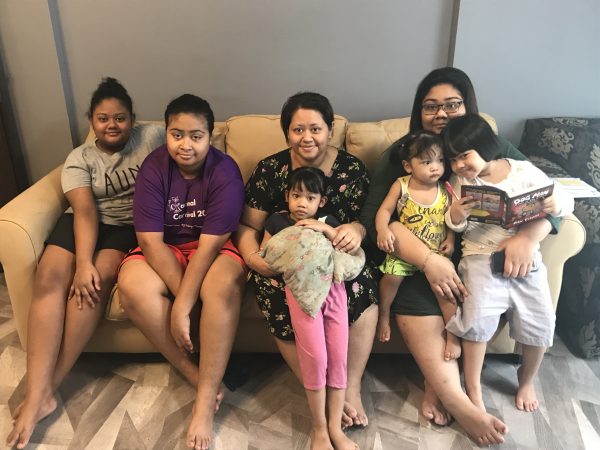 "My husband is currently in ICU. Please help my family through this difficult period."
---
S$

2,000.00
Raised of S$2,000.00
---
CAMPAIGN STORY
The Struggle
Mdm Saliana, 39 years old, is the main caregiver to 11 children while her 46-year-old husband works as a crane operator to put food on the table for the family. When the case workers visited Mdm Saliana at their 3-room flat, she told us that the family often gets judged as they are not residing in a rental flat. "But it is the wish of every parent to provide their children with a good environment so that they can grow up well", she says. She also added that even with a household income of $2,500 which disqualifies them from the various public assistance schemes, her husband's salary is simply insufficient for the family of 13.
Nine of Mdm Saliana's children between the age of 18 to 3 are schooling. Her eldest daughter who turned 20, is currently looking for a job, in hope of helping her parents with the household expenses each month. Unfortunately, she struggles with seeking employment as her highest qualification is only at Secondary 3. Mdm Saliana's youngest daughter is 2 this year.
With so many mouths to feed in the household, Mdm Saliana is deeply worried about not having the cash for their children's expenses, let alone should there be any emergency at home.
Help Needed – Give Hope
Mdm Saliana's husband who suffers from asthma, is currently in ICU due to another asthma attack earlier this week, and she feels extremely helpless about the situation – her ongoing caregiving role as well as having to manage the household with no cash on hand as her husband is only due to receive his salary on the 27th of the month. With his condition deteriorating over the years, Mdm Saliana is worried about losing her husband to his illness as he also suffered from two severe attacks last year, and was similarly admitted into the ICU.
Financial Breakdown
ROH would like to raise $2000 ($400 x 5 months) to help defray Mdm Saliana's expenses for her children and groceries. Please donate to give hope to the family of 13 during this difficult period!
*Mdm Saliana is currently receiving monthly public assistance of $550 from Jan to June 2020.
Suhaimee Mokamat Nosman
donated
S$

50.00
1 year ago
SUHAIMEE
Anonymous
donated
S$

200.00
1 year ago
??????
Anonymous
donated
S$

50.00
1 year ago
Anonymous
donated
S$

20.00
1 year ago
3rd Disbursement
Mdm Saliana has received her third disbursement from Ray of Hope. Thank you donors for giving hope to her family of 13!
2nd disbursement
Mdm Saliana has received her second disbursement from Ray of Hope. She also updated the case workers that her husband has not been feeling well and has been frequenting the hospital, which worries her. In the meantime, the donations that came through to them have been useful as they were……
1st disbursement
Mdm Saliana has received her first disbursement from Ray of Hope, and wishes to thank the donors for helping her family!
S$

2,000.00
Raised of S$2,000.00
Anonymous
donated
S$

50.00
1 year ago
Anonymous
donated
S$

20.00
1 year ago
https://rayofhope.sg/campaign/saliana/