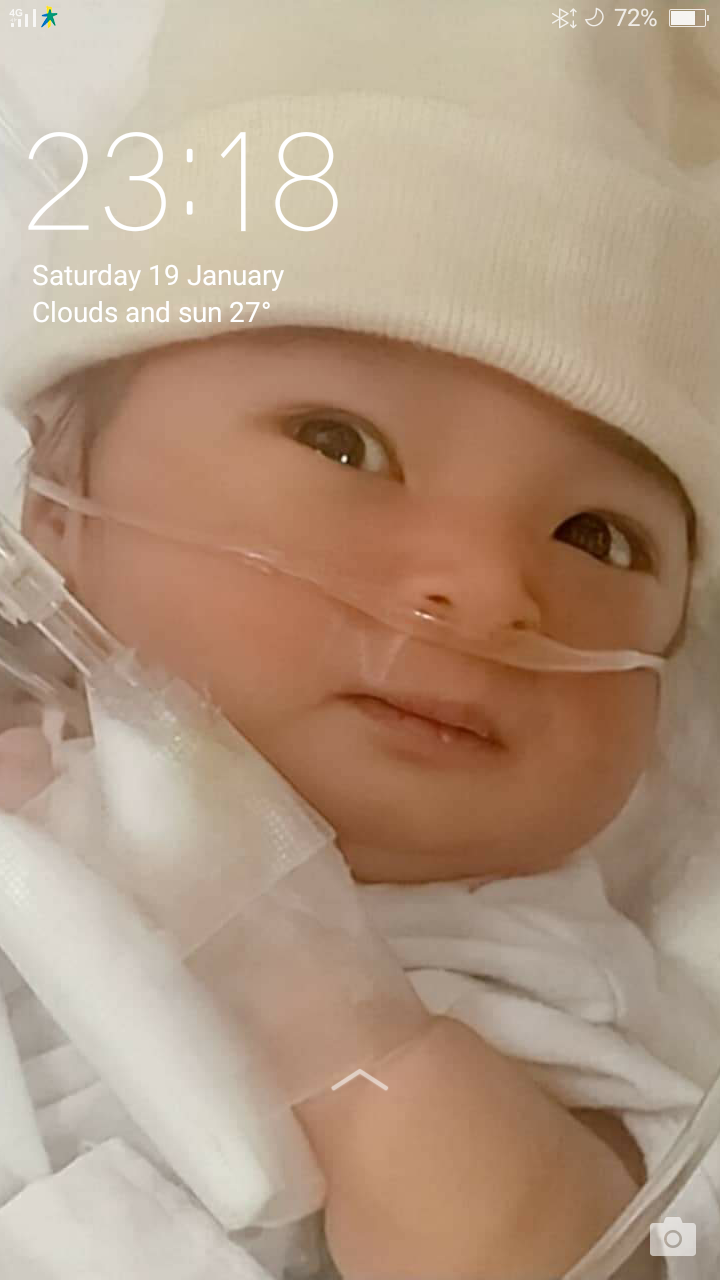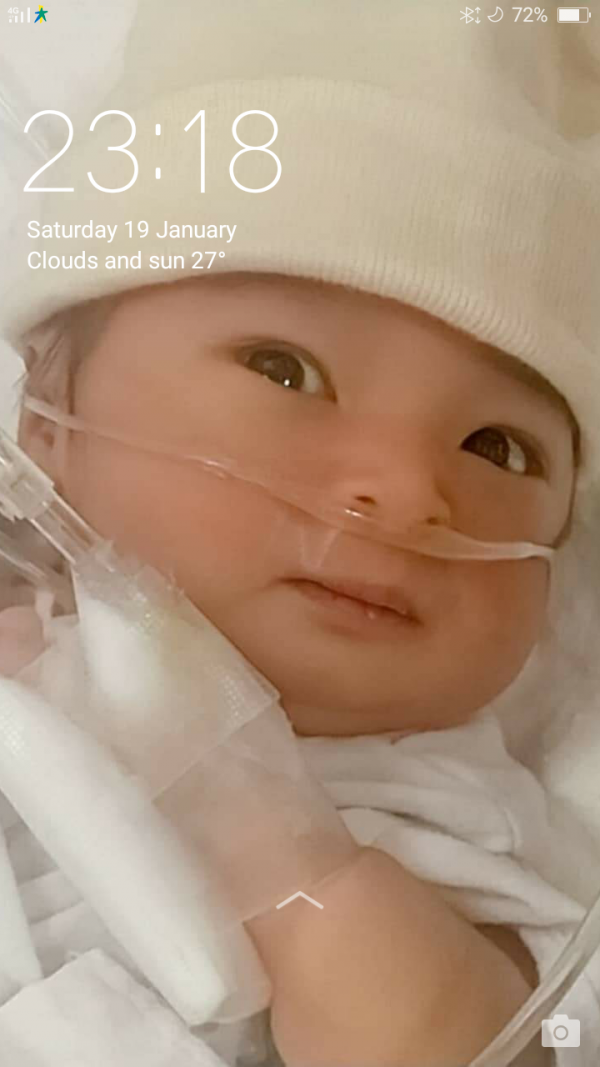 ---
S$

4,060.00
Raised of S$4,060.00
---
CAMPAIGN STORY
I, Ariff, from Singapore, is knocking on your hearts to help my sick daughter Arionna, whom is almost 1 month hospitalized and currently admitted on Newborn Services Unit of Chinese General Hospital and Medical Center Manila, Philippines due to Pneumonia and Blood Infection. I just came back to Singapore last October to work here again to support the pregnancy and birth of my wife in Philippines though I tried my best to bring her here in Singapore to get the best medical attention and benefits but she wasn't allowed to.
Our troubles added up when my job kicked me out last December just a month before my wife was about to give birth. I begged my company to take me back and they asked me to go back to work again 1st week of January only to get kicked out once again after a week as they say there are really no projects available for me. I sought help from all the social services as much as I can to get another job before my wife give birth and finally got one, about to start on January 23rd but my wife's birth came earlier than expected. Instead of her due date February 3, 2018, my daughter was born on January 16, 2018 and with sickness and complications I have stated earlier.
I beg all the possible agencies, charities and capable good-hearted fellow people to please help me and my family in our current situation. A parent will do anything for his/her children but our troubles came too much than expected that's why I am knocking on your hearts to help us financially to save the life of our little girl. I will be sending all the necessary documents and medical proofs/billing of my daughter to those who are willing to extend their help. She is a sweet beautiful little angel, few days old only yet she is already going through a lot of suffering and pain. We are hoping and praying that you can help our baby girl pull through this and give her a chance to start a normal and happy life in this world. Thank you in advance.
Be the first to write some words of encouragement!
No updates on this campaign yet
S$

4,060.00
Raised of S$4,060.00
https://rayofhope.sg/campaign/save-arionna/