You can help an injured Yanming hear again
Campaign started on 2019-09-05
S$

2,650.00
Raised of S$3,200.00
77

Days to go

83%

Completed
Campaign Story
Update: With the help of Yanming's case workers, he has managed to go for an assessment and we have received a quotation for a new pair of hearing aids for him at a charity rate of $1,300. The lab would be able to get the hearing aids ready for him by this Thursday, 19 September if the funds could be ready by then.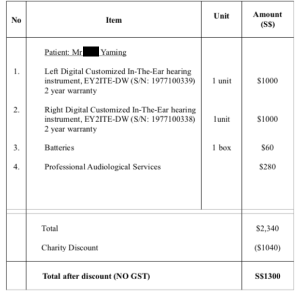 **********
The Struggle
It was his third visit to Singapore since 2012, and he has met with two work-related accidents. Yanming, 41 years old, wanted the best for his family and worked hard to provide for them. He took up loans in order to pay for a hefty sum of agent fees in order to improve the lives of his family back in Shandong province, China. Yanming, who worked in chemical industry, came to work in Singapore for the second time in 2014. Unfortunately, he injured his left pinky finger in an accident barely a month into work. Although he eventually went for the operation which saved his finger, he was left with a permanently bent finger from the accident.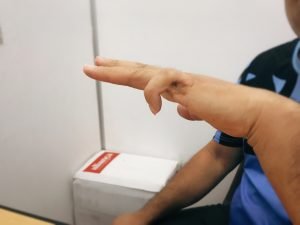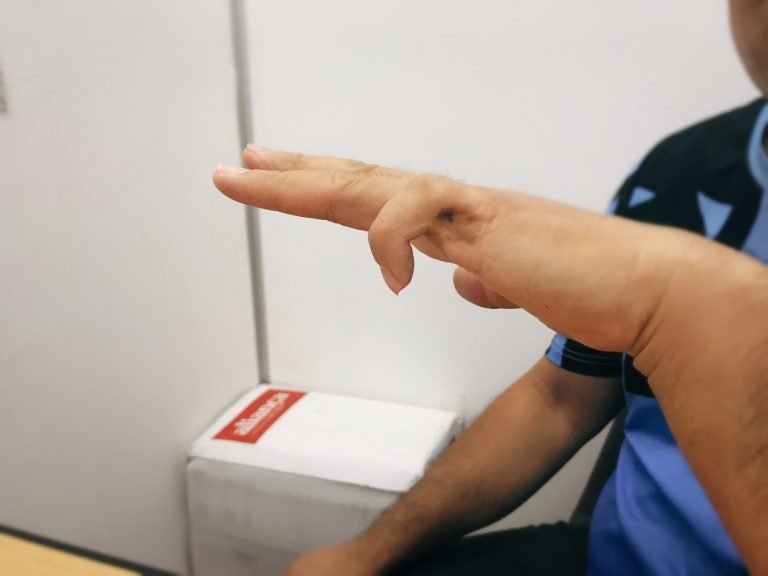 Yanming returned home after a 6-month post-operation stay and returned to Singapore again in July 2018. After 9 1/2 months of work, a second accident occurred in May this year. The 41-year-old  suffered acute back trauma while lifting and moving 236kg drums containing fibre glass after the drums hit him and he fell. As the accident occurred on a weekend evening, Yanming could only live with the pain and eventually went back to work the next working day without seeking treatment. His employer was only willing to give him light duties despite his pleas, and Yanming continued working until the pain persisted. He eventually sought treatment in a public hospital and was given a total of 70 days MC. He was advised to undergo a surgery which was estimated to cost around $36,000. Instead of empathising with his plight, his employer blamed him for seeking treatment and refused to sign on the Letter of Guarantee for the helpless worker. His employer also allegedly mis-reported his MC details, until he appealed so that his case can be established.
Besides the acute pain on his back, Yanming has been suffering from hearing loss since childhood, after he was hit by a high fever. The loss of hearing has affected Yanming's day-to-day activities in every possible way. He lost his newest hearing aid (albeit 2 years old) while running to escape a sudden downpour in Singapore. Now he's using his previous one (6 years old) which is no longer effective. He doesn't have the money to get a new one as he's injured and therefore out of work. He doesn't want to ask for money from his family as he's already feeling bad that he's no longer sending money for their use.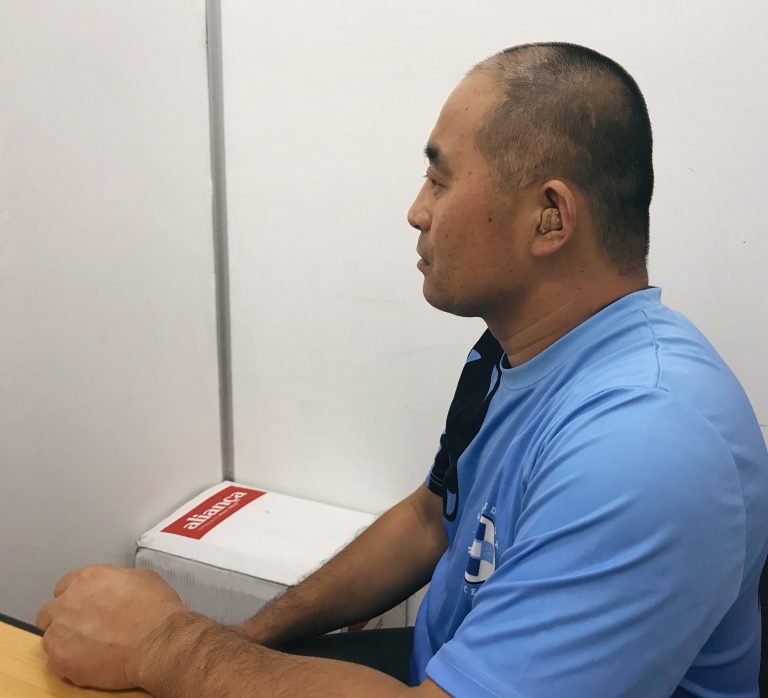 Help Needed – Give Hope
Before the accident, Yanming could earn up to $1,500 with overtime. Being the frugal man who works from 9am to 8pm daily, he uses less than $150 for himself every month and sent the rest of his monthly income back when he was working fit. Now that he is unable to work, he feels overwhelmed with guilt that he is not able to send remittances home to his family. Yanming's family consists of his elderly parents (70s), wife (42) and two school-going children (16 & 10). Yanming's wife now works as a home-based hairdresser and earns less than RMB2,000 a month to support the family.
Despite the pain that he goes through every single day, Yanming is working hard so that he gets to see light at the end of his tunnel. He is currently undergoing TCM and physiotherapy treatments offered by a migrant worker advocacy organisation in hope of nursing his health back quickly.
Financial Breakdown
Yanming's meals are currently provided for by a migrant worker advocacy organisation. Since his accident, Yanming has approached the Ministry of Manpower (MOM) to seek compensation from his employer, and he understands that it will take months before MOM reverts to him with an answer.
Ray of Hope would like to raise $3,200 to help Yanming with his living expenses ($300 x 4 months) while he seeks recourse, as well as to get a new pair of hearing aid which is likely to cost around $2,000*. 
*Cost of the hearing aids is based on an estimate as Yanming is currently in the midst of going for an assessment.
Ray of Hope case workers have cited medical documents provided by Yanming. However, they will not be published as he is currently seeking recourse with MOM. 
B
Boon Han
Donated
S$

50.00
September 30, 2019
A
Anonymous
Donated
S$

800.00
September 29, 2019
T
T C
Donated
S$

1,300.00
September 16, 2019
To support the cost for Yanming\'s hearing aids. May you hear clearly very soon! God bless!
T
T C
Donated
S$

300.00
September 12, 2019
Praying you will be healed fully. May you feel better soon! Best wishes.
G
Grace Ngan
Donated
S$

200.00
September 10, 2019
All the best! May the Lord provide you all that you need and grant you peace