Single Mom takes care of 2 special needs sons and elderly mother on her own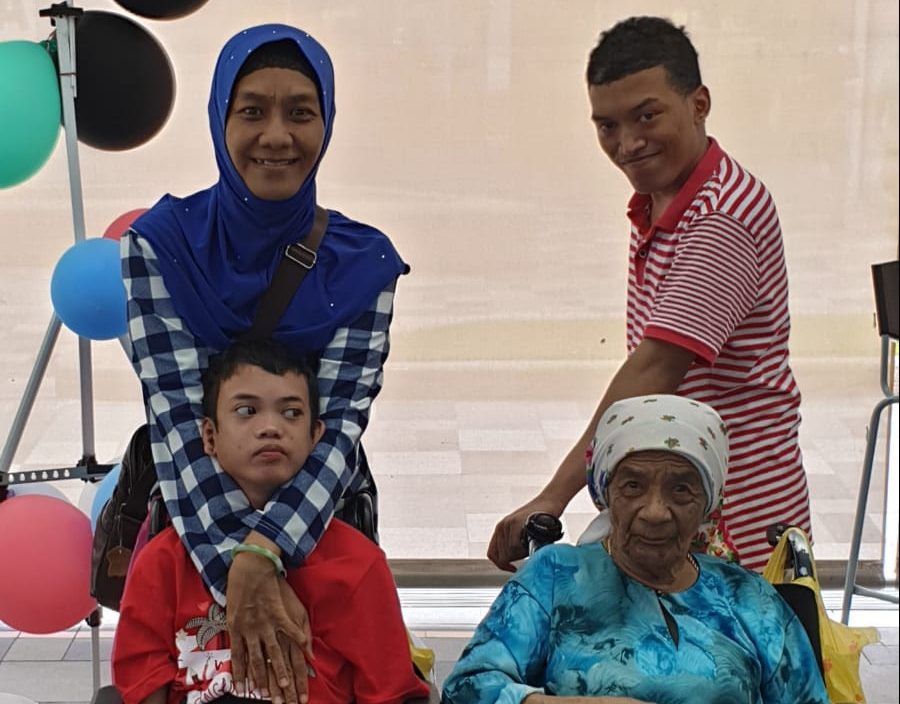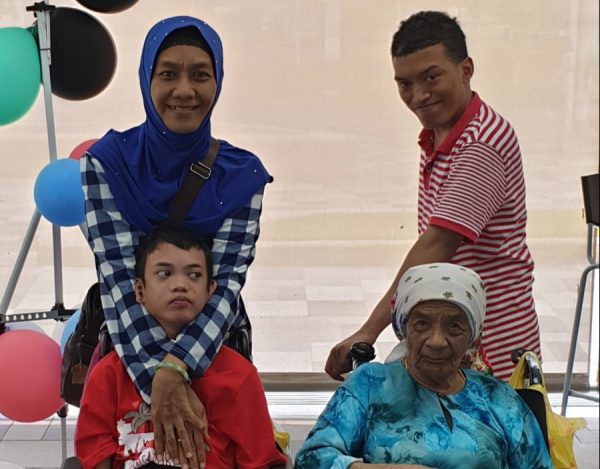 Single Mom takes care of 2 special needs sons and elderly mother on her own
---
S$

2,650.00
Raised of S$2,650.00
---
CAMPAIGN STORY
Mdm Zanizah is the main caregiver for her 2 special needs adult children and her elderly mother. She is divorced from her husband and he is giving her a monthly maintenance of $400 a month. Mdm Zanizah works as a homebaker as she requires flexibility in her working hours to care for her family members.
Her elder son, 22, graduated from the Association for Person's with Special Needs school. He was working until recently retrenched and is currently seeking employment. He suffers from chronic lung disease and developmental issues.
Her younger son, 20, has Lennox-Gastaut syndrome. He also suffers from refectory epilepsy. He is currently attending Sun-DAC at Beok South. He depends on his mother a lot for his daily needs and is unable to walk and talk.
Mdm Zanizah's mother also requires her attention as she has stage 4 Dementia.
Mdm Zanizah is receiving support from SSO until December 2020, but this is insufficient to cover their medical costs and other requirements such as diapers for her mother and younger son.
Ray of Hope would like to raise $2,650 to help Mdm Zanizah and her family for 5 months. $530 a month will be used to cover their diaper expenses ($350), Food and Sundry costs ($150), and her younger son's transport cost to Sun-DAC at Bedok South ($30).
*Ray of Hope has previously helped Mdm Zanizah to raise funds in January 2018.
Shirley Pek
donated
S$

50.00
1 year ago
God Bless!
Mark Seow
donated
S$

50.00
1 year ago
This donation is on behalf of Ramona. May you and your family find the strength and support to tide through challenges faced.
Anonymous
donated
S$

300.00
1 year ago
peace
David Lim
donated
S$

370.00
1 year ago
Anonymous
donated
S$

150.00
1 year ago
Jasmine Ng
donated
S$

50.00
1 year ago
No updates on this campaign yet
S$

2,650.00
Raised of S$2,650.00
David Lim
donated
S$

370.00
1 year ago
Anonymous
donated
S$

150.00
1 year ago
Jasmine Ng
donated
S$

50.00
1 year ago
https://rayofhope.sg/campaign/zanizah/