Get Involved
Corporate Social Responsibility
Let us work together to create a customised CSR programme to match your organisation's giving philosophy and purpose with beneficiaries' needs.
Hope Supermarket 2018
in collaboration with DBS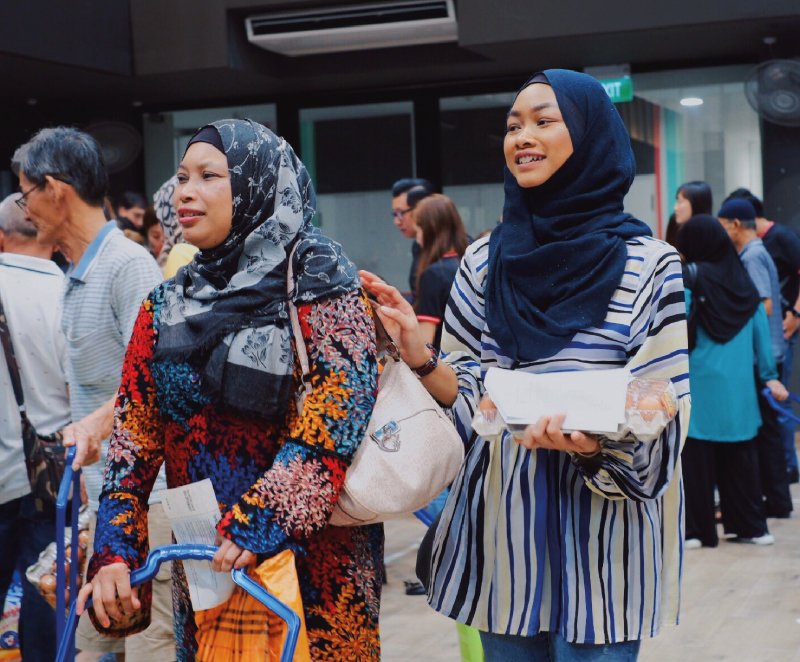 Tailored Corporate Social Responsibility Programmes
We have worked with DBS, HSBC, NTUC, Airbnb, Grant Thornton, Circles.life, and many other esteemed corporate partners to better enable their teams to meaninfully give back to the community.
We look forward to embarking on an impactful giving journey today.
Contact Us
CSR Opportunities
With Your Company
Corporate Gift Matching
Companies registered in the Gift Matching program will generously match, double or even triple the total amount raised by employees. Gift Matching donations strongly support Ray of Hope's mission to help fellow community members through trying times.
Gift Matching sets a noble precedent to other corporates and encourages employees to give more. Push your company to go the extra mile so no one gets left behind.
Giving Circle
Recognise a specific group in need that your team would rally around? Start a Giving Circle to pool donations dedicated to help a specific group of individuals or families today. 100% of funds collected will be given to help meet needs they cannot fulfill alone.
As a member of a Giving Circle, your organisation will receive regular updates on beneficiaries' progress and how funds are disbursed.
Not Every Shelf is Full
Some families lack even the daily necessities that we take for granted. Allow us to place an empty shelf in a common space in your office to showcase items needed by families and individuals in need.
The aim is for your team to fill the shelf with specific donations of items such as baby milk powder, diapers or daily necessities. Invite your staff to come together collectively to fill up the empty shelf in the office so the shelf in the homes of the needy can be filled up with their generous donations.
Out of Office Opportunities
Hope Supermarket
Hope Supermarket is an event that empowers families in need to choose exactly what they need. This is unlike most conventional grocery distributions, where items are prepacked for them. As a corporate sponsor, you will help organise the pop-up supermarket so the needy can shop for groceries for free! As a corporate partner, your company will sponsor the groceries as well as involve your employees to volunteer at the event to facilitate grocery shopping and packing. The event will be a fulfilling interaction for beneficiaries and volunteers alike.
Special Occasions
The calendar year is full of special occasions celebrated by groups in Singapore. However, some people are financially or physically unable to fully celebrate. This is where your company can step in to sponsor and invite these vulnerable individuals and families to celebrate the occasion.
Events can range from a simple meal to break fast during Ramadan for Muslim migrant workers, or it can be a splendid Christmas feast for children of incarcerated parents. Let us work with you to design an event that will allow your employees and the beneficiaries to celebrate life, create experiences, and make memories, together.
READ ABOUT ON WHAT WE DO
Our Promise
100%
100% of funds raised go to our beneficiaries
Learn More
Intervention
Beyond Crowdfunding
Holistic Intervention
Learn More