Single mum worries about future after divorce
Campaign started on 2019-09-04
S$

20.00
Raised of S$1,400.00
100

Days to go

1%

Completed
Campaign Story
The Struggle
Hema, is a 26 year old single mum caring for two young kids. Unlike other families who have a healthy environment to grow up in and who do not have to worry about finances, her kids are deprived of the chance to do so.
When the case workers visited Hema, we couldn't help but notice how the household is constrained in a tiny one room rental flat with little furnishing. The family has nothing in their house except for a bed, wardrobe and a small kitchen. No chairs or tables were in sight and we could only imagine the family doing everything from having their meals to playing on the floor.
Hema confided that honestly this is the best she could provide now that she is the sole caregiver to her young children. Hema has filed for divorce in June this year after discovering about her husband's extra-marital affair. As she has just filed for divorce and the process can be long, Hema is worried about her kids growing up in an incomplete family now that the caregiving duties for her two young children (4 & 3) have fallen back onto her shoulders. Having to take care of the younger kids in the family also made it difficult for her to go out and seek a full-time job to improve the family's condition. The family has incurred arrears owing to various agencies including SP Services and her children's childcare fees ($2010.88).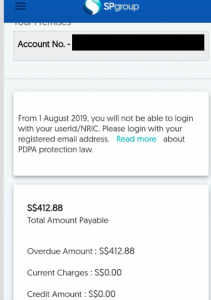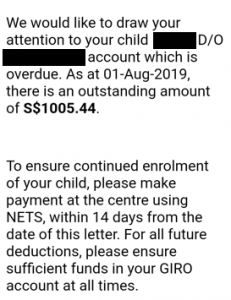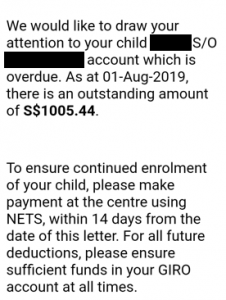 Help Needed – Give Hope
Hema was working as a nurse prior to her decision to file for divorce. Her ex-husband who held a Long-Term Visit Pass (LTVP) has since left Singapore, leaving Hema to care for the children. She is determined to raise her kids well even if it means doing it single-handedly. Hema and her ex-husband's salaries did not qualify them for most government subsidies. However, with the help of her social worker, Hema has applied for interim assistance while she hopes that her children will be settled into childcare soon so that she can return to work soon.
Financial Breakdown
Ray of Hope aims to raise $350/ month for 4 months to help support Hema while she works her way out. Funds raised will go towards helping her family with their groceries and the children's milk and diapers. Your contributions will go a long way in helping the family out. 
*Hema is currently receiving government assistance. Her assistance ends in October 2019.
A
Anonymous
Donated
S$

20.00
September 08, 2019