Lights for Hope 2019 – Give hope to 20 families this Deepavali
Campaign started on 2019-09-27
S$

2,500.00
Raised of S$7,260.00
12

Days to go

34%

Completed
Campaign Story
A set of new clothes, festive snacks on our coffee tables, decorations around the house.
These are some things we take for granted when we're preparing for the holidays. But not every family can afford to celebrate the festivities with dignity. Help light up this Deepavali for those who are struggling among the community. We want to enable our beneficiaries to enjoy the holidays just like the rest of us. Each with different needs – double amputee living alone, single mothers with school going children, rehabilitated ex-offenders trying to rebuild their lives, elderly sick and injured foreign worker.
Our Lights for Hope campaign will give hope to 20 families consisting of 63 adults and 16 children.
Please give what you can to lighten their load. Every contribution gives our beneficiaries hope to press on.
Meet Mdm Ambika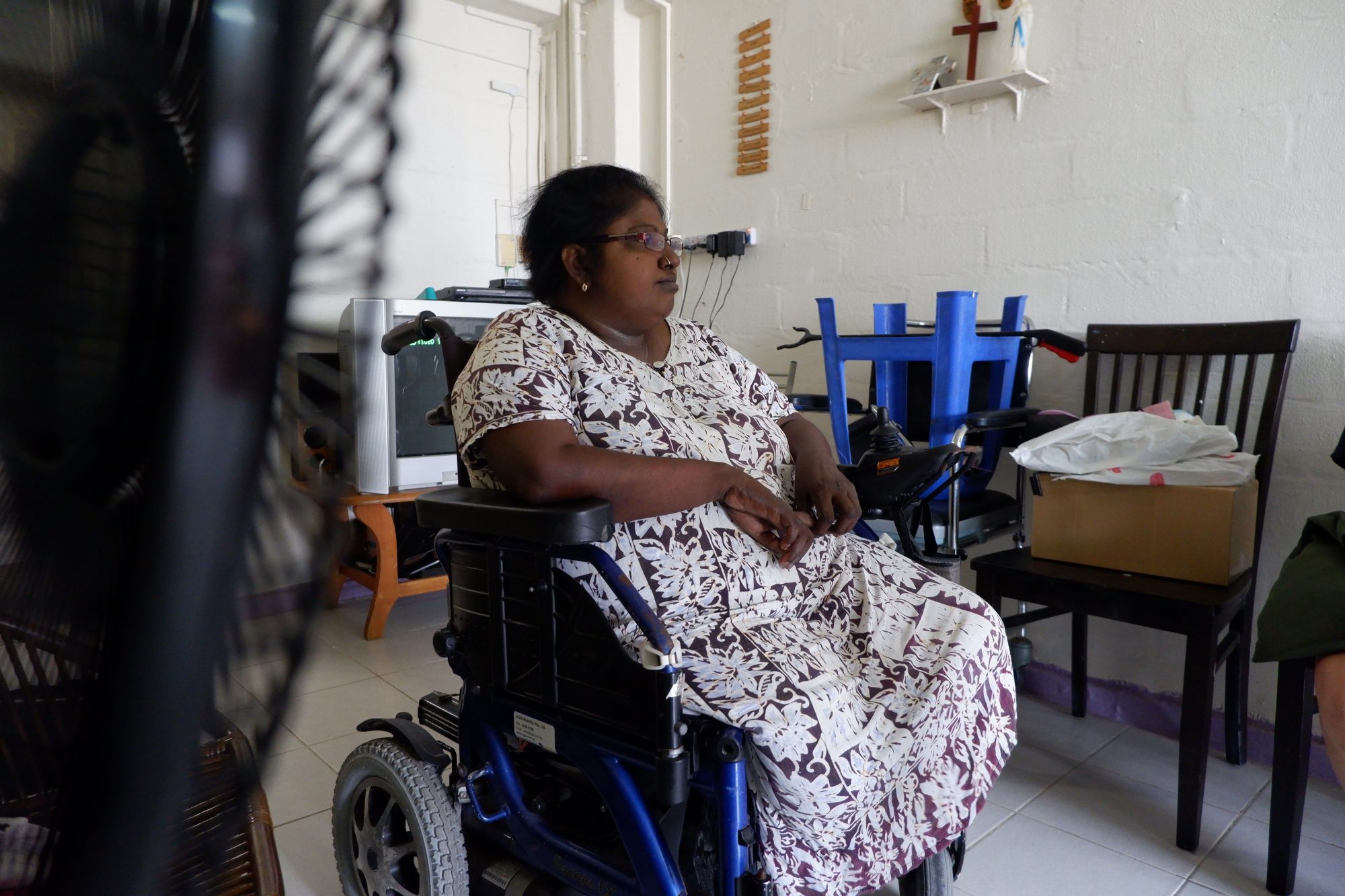 55-year-old Mdm Ambika is a double amputee and lives alone in a rental flat. She enjoys a close relationship with her daughter who is married and living separately from her. Mdm Ambika is unable to work due to her chronic health issues. Her daughter is currently working as a nurse, while caring for her two young children. Mdm Ambika's son-in-law works as a stall helper, earning a daily wage.
Despite being a double amputee, Mdm Ambika is able to look after herself and her house is neat and tidy. Mdm Ambika informs us that she is just like any ordinary individual. She does not allow her situation to limit her freedom and independence. She takes great pride in being able to cook, mop the floor and keep her house clean. Her neighbours look up to her as a source of inspiration and strength!
Mdm Ambika and her family wishes to spend Deepavali together despite their circumstances.
Be the light that gives hope to Mdm Ambika and others like her.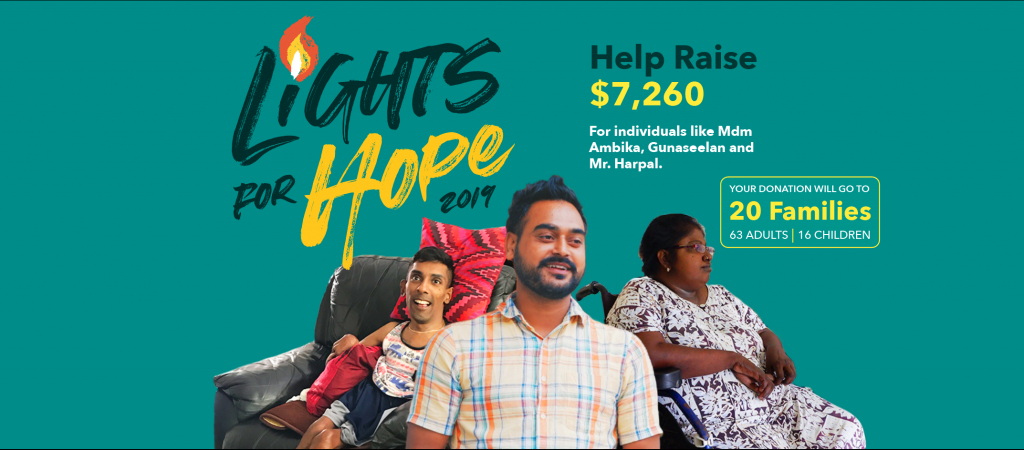 —
These are some of the families you will be supporting this Deepavali.
A
Anonymous
Donated
S$

100.00
October 11, 2019
M
Mona Hari
Donated
S$

100.00
October 06, 2019
A small drop joins to form an ocean.. Have a blessed Deepavali
A
Anonymous
Donated
S$

30.00
October 05, 2019
A
Anonymous
Donated
S$

10.00
October 05, 2019
May the light and happiness be with you and loved ones always.
W
WEI LOH
Donated
S$

50.00
October 04, 2019
C
Chithra Devi Ramakrishnan
Donated
S$

100.00
October 03, 2019
S
Sarumathi Arul
Donated
S$

100.00
October 02, 2019
Happy Deepavali! Hope the circle of life brings you better tidings soon. Continue to keep your spirits up.
A
Anonymous
Donated
S$

70.00
October 02, 2019
I
Isabelle C
Donated
S$

100.00
October 02, 2019
When you face the sun, all the shadows will fall behind.
A
Anonymous
Donated
S$

20.00
October 02, 2019
S
Sandeep Nair
Donated
S$

100.00
October 02, 2019
H
Hwa Jie Soh
Donated
S$

100.00
October 02, 2019
A
Anonymous
Donated
S$

20.00
October 01, 2019
P
PEARL LYE
Donated
S$

50.00
September 30, 2019
A
Anonymous
Donated
S$

100.00
September 30, 2019
A
Anonymous
Donated
S$

50.00
September 29, 2019
A
Anonymous
Donated
S$

500.00
September 28, 2019
A
Anonymous
Donated
S$

500.00
September 27, 2019
A
Anonymous
Donated
S$

50.00
September 27, 2019
A
Anonymous
Donated
S$

300.00
September 27, 2019
J
Jamuna Rani Govindaraju
Donated
S$

50.00
September 27, 2019