Ellzz Creations: helping families in need
Campaign started on 25/02/2021
Campaign Story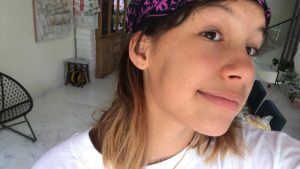 Hi! My name is Ella. I am a 12-year old student and self-taught artist.
I'm the founder of Ellzz Creations. I create customized products with a mission to donate $5 of every order to charity because I believe in being socially responsible.  Last year, I sold over 20 customized water bottles in support of an animal conservation foundation.  This year, I hope to create more art and more impact through Ray of Hope, a charity dedicated to helping  individuals and families that are going through hardship and are in need.
I hope that we can help and support each other to create a stronger sense of community and connection.
Join me in supporting single parent families in neeed, by purchasing a customized water bottle or item at https://www.instagram.com/ellzz_creations/, or by contributing to Ray of Hope's Single Parents Giving Circle through my campaign.
Thank you for your support!
About Ray of Hope
100% of your donations through Ray of Hope goes to people in need. We do not take a cut from the funds. We even cover the 3rd party credit card charges, if you choose not to, that other crowdfunding platforms deduct from your donation for campaigns. 100% of all campaigns are also fully verified, so you know your funds goes to real people with real needs. We take donor accountability very seriously – with yearly audited accounts and strong governance in place to ensure that your donations is properly channelled to the beneficiaries. Ray of Hope is a registered charity and a member of the National Council of Social Services.
September 28, 2021

Ellzz Creations contributes $1500 to 3 single parent campaigns
https://rayofhope.sg/campaign/ellzz_creations/