Help Mdm Letch and her daughter tide through these next couple of months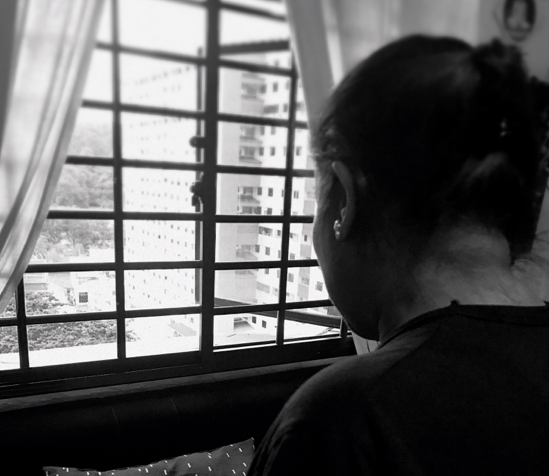 Help Mdm Letch and her daughter tide through these next couple of months
---
S$

1,350.00
Raised of S$1,350.00
---
CAMPAIGN STORY
Ray of Hope has previously helped Mdm Letch as she was struggling to support her daughter and herself after a severe pay cut. After our second fundraiser, they were doing well as they both had stable jobs.  Mdm Letch was earning $2,700 as a Healthcare Assistant and her daughter was earning $800 as a waitress. However, at the end of 2019, Mdm Letch was asked to leave her job as she was harassed on site by Moneylenders.
In January, Mdm Letch began working as a cleaner bringing home only $1,200 a month. She works 7 days a week in order to earn and pay off her debts. She only has about 2 months of repayment left.
Mdm Letch's daughter, with whom she was recently reunited, also lost her job. The circuit breaker measures due to the Covid-19 outbreak resulted in her losing her waitressing job. She is trained in Art and has applied to MOE to become an Art Teacher. They are awaiting a response to her application.
Ray of Hope would like to raise $1,350 for Mdm Letch and her daughter. This will help them with their groceries and living expenses for the next 3 months ($450 x 3 months) as Mdm Letch works toward paying off her debts. We hope that her daughter is also able to start with MOE by then, and if not, get a new job to support themselves. 
JIA JIE LIM
donated
S$

55.00
1 year ago
I sincerely hope that life gets better for you.
Anonymous
donated
S$

200.00
1 year ago
Hope you can pay off your debt soon and move on with your life.
Anonymous
donated
S$

160.00
1 year ago
Anonymous
donated
S$

50.00
1 year ago
Anonymous
donated
S$

20.00
1 year ago
No updates on this campaign yet
S$

1,350.00
Raised of S$1,350.00
Anonymous
donated
S$

160.00
1 year ago
Anonymous
donated
S$

50.00
1 year ago
Anonymous
donated
S$

20.00
1 year ago
https://rayofhope.sg/campaign/mdm-letch-3/