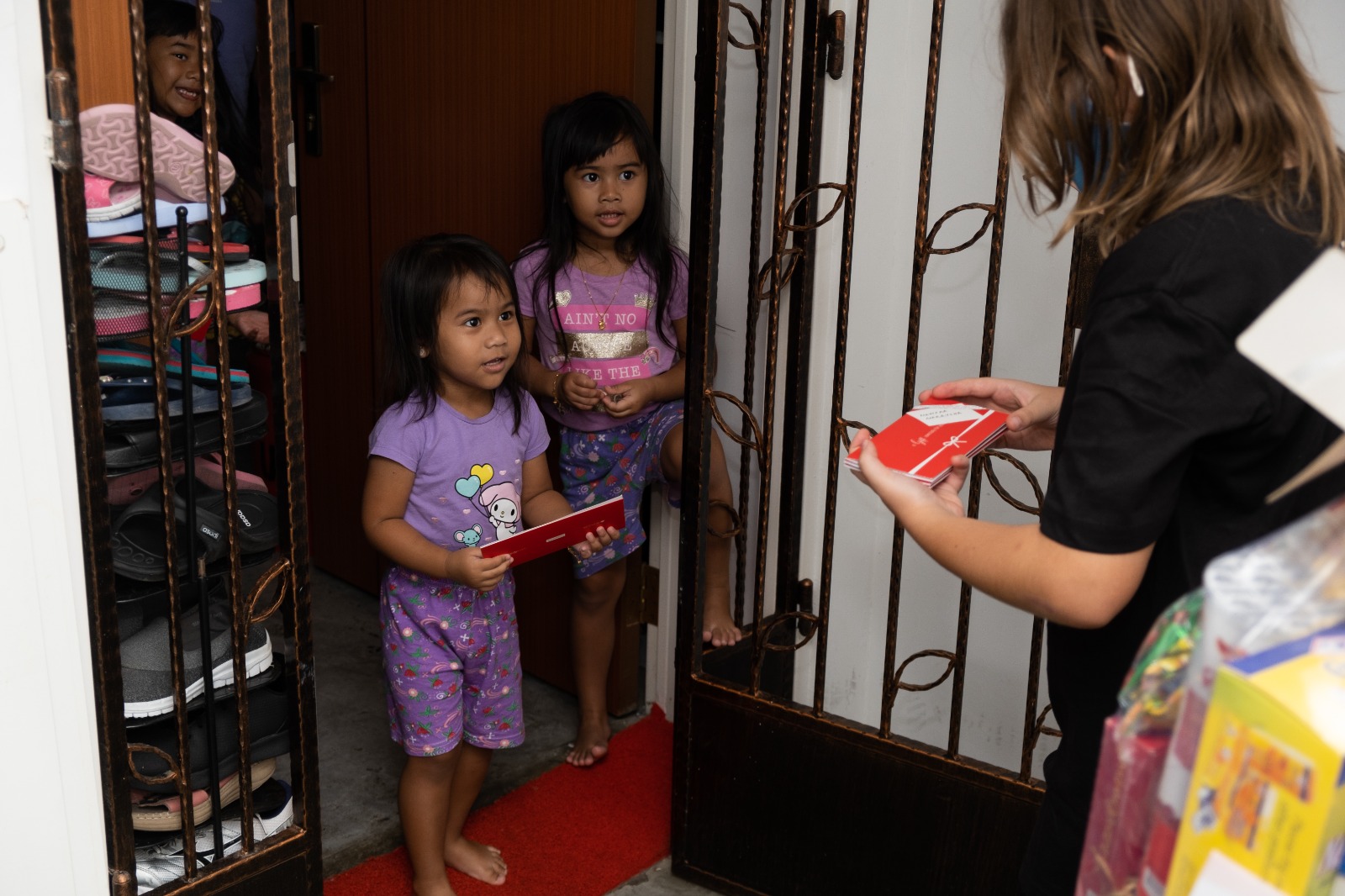 CAMPAIGN STORY
Following from the successful Christmas campaign which raised $5,000 for food hampers, vouchers and gifts for 8 families (16 adults and 21 children), the Swiss Club is partnering Ray of Hope throughout 2022 to support children in need of financial assistance!
We are pleased to launch the Swiss Club Piggy Bank, a crowdfunding campaign to ensure that the children have basic necessities such as nutritious food, milk formula, diapers and education during their most formative years of development.
Ray of Hope's caseworkers work closely with social workers and support agencies to verify that the families' needs are genuine, and …
Read more
---
Be the first to write some words of encouragement!
Swiss Club x Ray of Hope
donated
S$

548.54
1 year ago
karine gresset
donated
S$

100
1 year ago
Stefan Altorfer-Ong
donated
S$

100
1 year ago
Groceries for the family
Thank you for your kind donation! Every dollar makes a difference to the family who receives it. The second disbursement from the Swiss Club Piggy Bank has gone towards helping Mdm Nia's family with groceries, to ensure that her children have food on the table. Please continue to support children-in-need……
Swiss Club x Ray of Hope
donated
S$

548.54
1 year ago
karine gresset
donated
S$

100
1 year ago
Stefan Altorfer-Ong
donated
S$

100
1 year ago
https://rayofhope.sg/campaign/swiss-club-2022/