fit · bloc X Ray of Hope
Campaign started on 08/02/2021
Campaign Story

The Beneficiaries:
This campaign will support children with special needs, by:
1. Providing them with financial assistance to get through additional intervention and support programmes
2. Enabling them to receive opportunities that children their age are able to
3. Building an inclusive, caring society, improving the quality of life of the special needs' community and their families
Our Crowdfunding Campaign:
Alongside our Ninjas: A routesetting experience that gives back
The local climbing community is growing exponentially – youth, adults, and the older generation. From fitness enthusiasts to avid climbers, love for the sport and simply the commitment to a healthy lifestyle transcends all ages. At fit · bloc, we want to further value-add to your experience by providing opportunities to learn and grow together.
We kickstart this with a workshop focusing on routesetting – the what, how, and why of setting. Climbers of varying experience are welcome to join our setting team in our weekly Saturday setting sessions. You'll get to hear from and even be part of what goes on behind the scenes, setting your very own route on our walls!
Through this campaign, we also aim to bring greater awareness to the special needs group, inspire inclusiveness and spark discussions.
This series of workshops is specially curated based on conversations of what you'd like to see. In growing yourself and learning more about the various topics, you are giving back to the beneficiaries through your participation. 100% of proceeds will go to Ray of Hope's Special Needs Giving Circle, supporting children with special needs. Every dollar counts!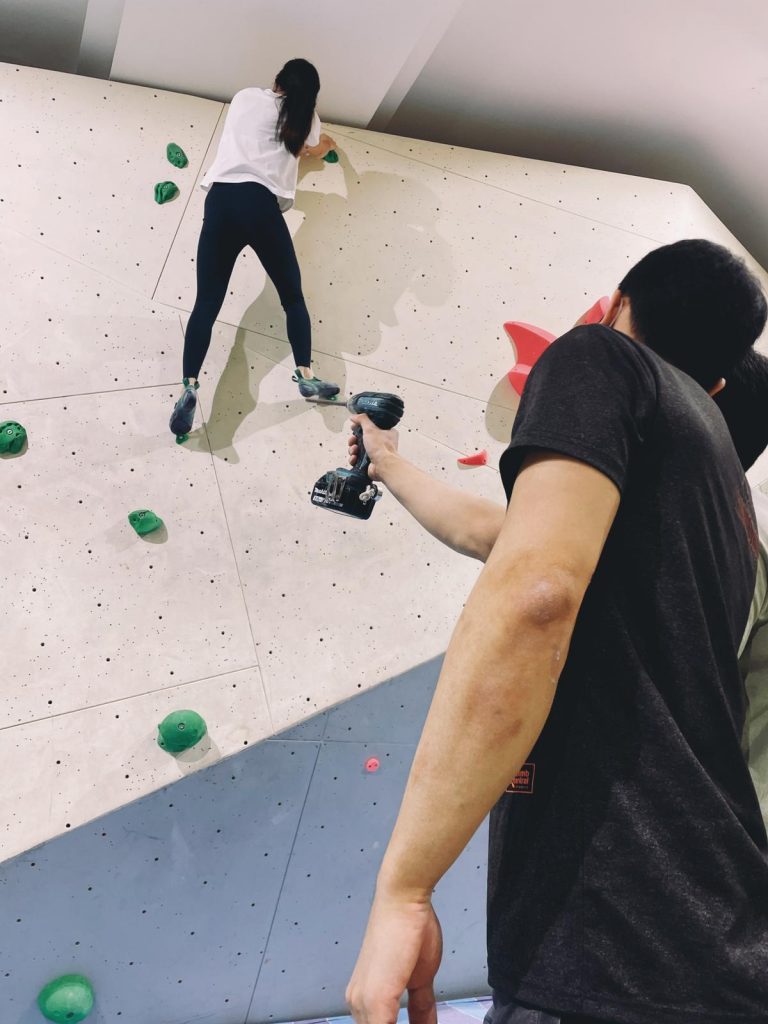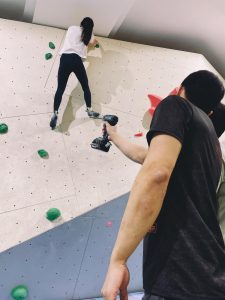 Event Details:
Date: 20 & 27 February 2021 (Saturday)
Time: 6:15pm to 7:45pm (1.5h)
Venue: fit · bloc, 87 Science Park Dr, #03-02 The Oasis, Singapore 118260
Cost: $35 per person, excluding gym entry
Limited to 9 people per session so hurry and sign up here!
Once you have successfully registered, we will reach out to you in a separate email to confirm the details of the event.
You may also choose to donate directly.
About fit · bloc:
fit · bloc is Singapore's first hybrid indoor rock climbing and fitness gym. Book a session and scale our boulders, attend a yoga class, or swim at our pool. At fit · bloc, we believe in being more than just a training facility. We hope to provide a holistic experience for our community. Come see what we are about and be a part of the #fitblocfam.
You can find us here: fitbloc.com | instagram.com/fitbloc | 6612 2046 | hello@fitbloc.com
About Ray of Hope
100% of your donations through Ray of Hope go to people in need. We do not take a cut from the funds. We even cover 3rd party credit card charges, if you choose not to, that other crowdfunding platforms deduct from your donation for campaigns.
100% of all campaigns are also fully verified, so you know your funds goes to real people with real needs.
We take donor accountability very seriously – with yearly audited accounts and strong governance in place to ensure that your donations is properly channeled to the beneficiaries.
Ray of Hope is a registered charity and a member of the National Council of Social Services.
Z
Zheng Shen
Donated
S$

250.00
April 16, 2021
X
Xiasha Huang
Donated
S$

20.00
April 08, 2021
f
fit bloc campaign
Donated
S$

315.00
March 31, 2021
A
Anonymous
Donated
S$

15.00
March 28, 2021
X
Xinyi Jiang
Donated
S$

20.00
March 25, 2021
f
fit bloc campaign
Donated
S$

315.00
March 22, 2021
C
Chui, Jilock and Asher Tam
Donated
S$

100.00
March 22, 2021
A
Albertus Pradintyo
Donated
S$

15.00
March 17, 2021
f
fit bloc campaign
Donated
S$

630.00
March 15, 2021
f
fit bloc campaign
Donated
S$

350.00
March 10, 2021
A
Alvin Tan
Donated
S$

100.00
March 11, 2021
E
Elisha Toh
Donated
S$

20.00
March 11, 2021
Keep walking the walk, one step at a time.
f
fit bloc campaign
Donated
S$

315.00
March 02, 2021
W
Wilson Choo
Donated
S$

20.00
February 22, 2021
J
JL Neo
Donated
S$

10.00
February 12, 2021