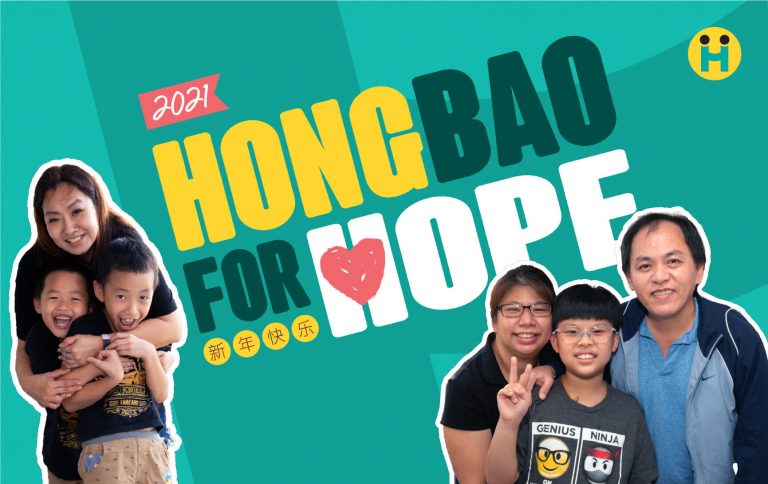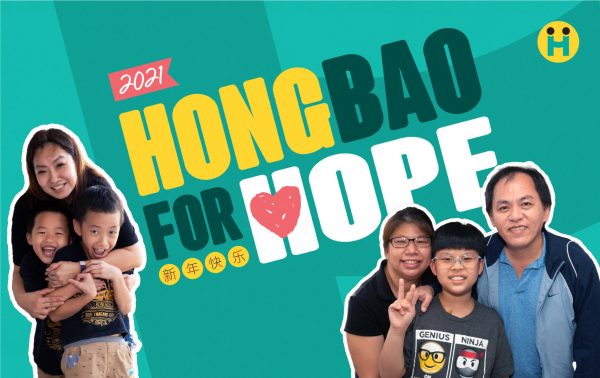 ---
S$

7,940.00
Raised of S$7,880.00
---
CAMPAIGN STORY
Your Hongbao Will Make A Huge Difference To These Families This Chinese New Year
In 2020, we proved that through a collaborative mindset, empathy and kindness, a nation can get through turmoil and anxiety brought upon by a worldwide pandemic. This year, Ray of Hope looks upon the future with renewed strength and hope starting with the upcoming Chinese New Year Celebration.
As a yearly thematic campaign, Hongbao for Hope 2021 aims to give back hope to 34 families who, without your kind donations, may not have the luxury to celebrate the upcoming Chinese New Year festivities.
Show her that she's not alone
In 2019, many came forward to help Madam Hoh when she was struggling. For a then 71-year-old woman suffering from diabetes, a husband who was critically ill, and having no children to help her, your donations have positively impacted her life during her time of need. When her husband passed away mid last year, Madam Hoh now faces an even greater challenge of living alone and losing her house.
While Ray of Hope works towards a solution for her, we need your help to show her that she is not alone this Chinese New Year.
Closest to her heart
For this single mother of two, it is the thought of her children back in China that keeps her going – in the hopes that one day, she may be able to pay off her debts and return home to them. Chinese New Year may get very lonely for Chiangmei, but it doesn't have to be with your generosity.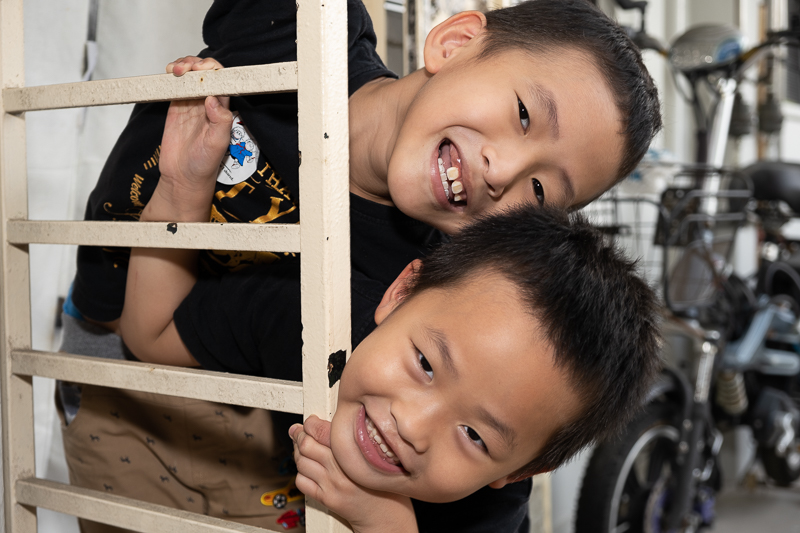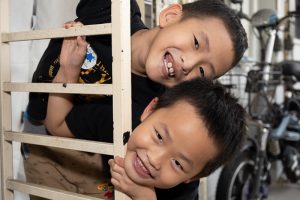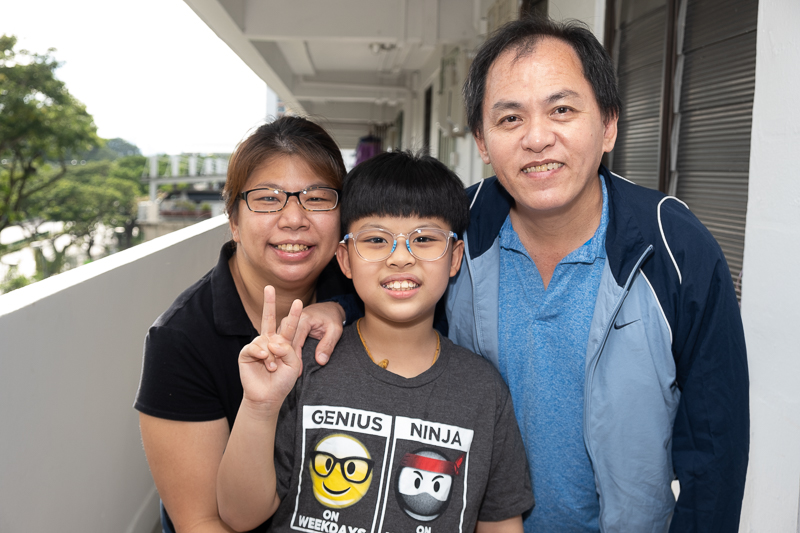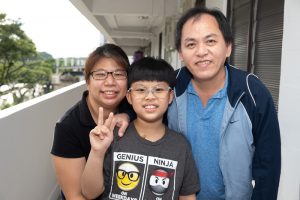 Ray of Hope aims to raise $7880 for 34 families (64 adults and 34 children). As we look forward to the festivities, let's not forget the families and individuals who need extra love. However small it may be, your hongbao may be the only one they receive this year.100% of your donations will go to our beneficiaries. 100% of your love will touch their lives and make a difference.
—
Here are some of the families you will be helping:
Mdm Koh:https://rayofhope.sg/campaign/mdm-koh/
Ms Pei Yann:https://rayofhope.sg/campaign/pei-yann/
Dong Hui:https://rayofhope.sg/campaign/dong-hui/
Brianna:https://rayofhope.sg/campaign/help-briana-with-her-school-fees/
Mdm Lee:https://rayofhope.sg/campaign/a-fall-left-the-84-year-old-traumatized-and-helpless/
Mdm Chua:https://rayofhope.sg/campaign/widowed-elderly-struggles-with-dialysis-fees/
Mdm Kym:https://rayofhope.sg/campaign/abused-single-mum-with-two-autistic-sons-needs-your-help-to-start-afresh/
Mdm Shirley:https://rayofhope.sg/campaign/shirley/
Linda Wong
donated
S$

50.00
9 months ago
Hope
Eileen Tay
donated
S$

12.98
9 months ago
May all the families have a blessed Lunar New Year! :)
Sok Huang Ng
donated
S$

100.00
9 months ago
祝身体健康,平平安安,新年快乐,万事如意,加油加油.Wish you well and happy!
Anonymous
donated
S$

10.00
9 months ago
Benevity Campaign
donated
S$

2,107.14
9 months ago
Anonymous
donated
S$

500.00
9 months ago
No updates on this campaign yet
S$

7,940.00
Raised of S$7,880.00
Anonymous
donated
S$

10.00
9 months ago
Benevity Campaign
donated
S$

2,107.14
9 months ago
Anonymous
donated
S$

500.00
9 months ago
https://rayofhope.sg/campaign/hongbao-for-hope-2021/